From now until the 2019 NFL Draft takes place, we hope to showcase as many prospects as possible and examine both their strengths and weaknesses. Most of these profiles will feature individuals that the Pittsburgh Steelers are likely to have an interest in, while a few others will be top-ranked players. If there is a player you would like us to analyze, let us know in the comments below.
#34 Travon McMillian/RB/Colorado/5'11", 208 Lbs
The Good
-Well-built running back that is durable
-Falls forward at the end of nearly every run
-Physical back that loves to dish out contact
-Swift, but not fast; has enough long speed to cap off splash plays
-Productive all four years in college
-Good vision and patience to set up blocks and let them develop
The Bad
-Really a one-speed back despite long strides
-Needs a runway to get going; leaves him susceptible to TFLs
-Struggles to turn the corner on the outside; simply won't outrun defenders to the edge early in runs
-Lacks instincts as a pass blocker; looks lost when looking for work
-Not much elusiveness to his game; doesn't change directions well
Bio
-McMillian was a graduate transfer to Colorado prior to the start of the 2018 season after three years in Blacksburg at Virginia Tech
-Appeared in 39 career games at VT, starting 22 of them
-Started all 12 games at the University of Colorado in 2018, rushing for 1,009 yards and 7 touchdowns
-Finished four-year collegiate career rushing for 3,167 yards and 23 touchdowns on 650 carries (4.87 yards per carry; added 49 career receptions for 479 yards and eight touchdowns
-Played in the 2019 NFLPA Bowl
Tape Breakdown
After Travon McMillian's sophomore season at Virginia Tech, in which the 5-foot-11, 208-pound running back rushed for 1,043 yards, expectations were sky-high for the durable running back when it came to his draft future.
Instead, McMillian struggled down the stretch at Virginia Tech before graduate transferring to Colorado to try and replace Phillip Lindsay. McMillian had a strong season in Boulder, rushing for 1,009 yard on 201 carries, but his lone season with the Buffs didn't do much for his draft stock as he appeared slower in the wide-open Pac-12.
That said, there's a talented back in there that needs the right system and coaching staff to unlock the McMillian fans saw in 2015.
When he's given a runway to get going, he's a tough back to bring down in the open field. McMillian has good contact balance and looks to dish out punishment to smaller defensive backs.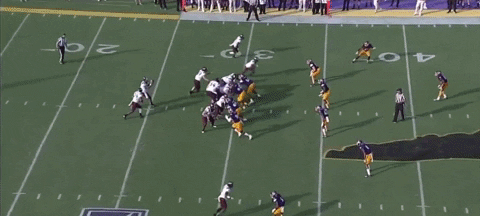 Here against East Carolina in 2017, you can see McMillian needing that launch pad to get moving in space. Once he's on a roll, he's a runaway truck, leveling the defensive back near the end of the run, bouncing off for a few more yards in the process.
As I said above, he's not a running back to be considered "fast," but when he gets going he can use his long stride length to keep enough distance from defenders in chase mode. Give him a sliver of space out of the backfield as a pass catcher too and he can make something big happen.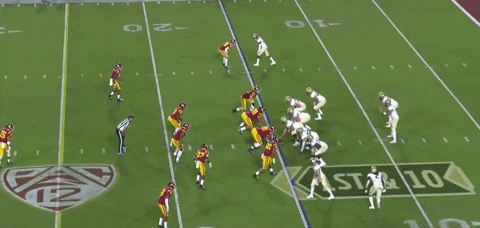 With the Buffs in 2018, McMillian had a resurgent season as the feature back. He showed off some solid short-area speed in the Buffs' up-tempo attack.
Here against USC on the road, McMillian makes a quick, subtle cut to the right, freeing up some space to allow him to explode downhill. Watch his footwork. That's really impressive behind the line of scrimmage to avoid contact and not lose much speed.
But like I said, he's not fast. And he won't outrun any defender to the boundary, making him nothing more than a between-the-tackles guy at this point in his career.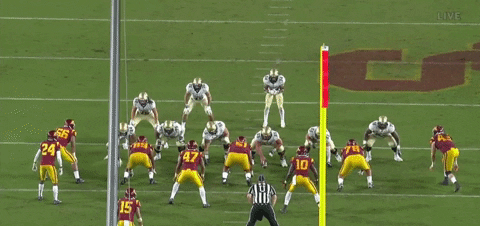 Now, this is obviously a clear run right away with McMillian in the Wildcat formation, so it makes it easier for defenders to sellout coming downhill. However, he has the blocking set up to try and get to the boundary and he just doesn't have the lateral speed to outrun any of them. That's a major concern for me as he tries to move to the next level.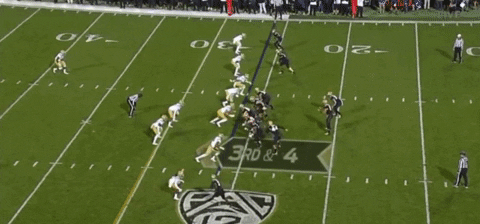 Contact balance though; that's the big selling point for me with McMillian, as well as the physical attitude he runs with.
Yes, his pad level is a bit high here on this run against UCLA last season, but he shows off his strength and balance, running right through tackle attempts late in th game.
For McMillian, this has to be his major trump card for him to use with NFL teams when it comes to giving him a shot. I simply cannot see a team deciding to spend a draft pick on him, but I can certainly see him latching on quickly with a franchise as a UDFA.
He has two 1,000-yard rushing seasons under his belt at the collegiate level, with two different programs to boot. That has to mean something. I believe that it will, which will see McMillian snapped up early after the seventh round ends. But right now, I can't see him making a 53-man roster. He's well worth a practice squad flier though.
Projection: Priority UDFA
Games Watched: East Carolina ('17), Old Dominion ('17), West Virginia ('17), USC ('18), UCLA ('18), New Hampshire ('18)