From now until the 2019 NFL Draft takes place, we hope to showcase as many prospects as possible and examine both their strengths and weaknesses. Most of these profiles will feature individuals that the Pittsburgh Steelers are likely to have an interest in, while a few others will be top-ranked players. If there is a player you would like us to analyze, let us know in the comments below.
# 5 Nik Needham/CB UTEP – 6'0", 203 lbs
The Good
Incredible ball skills, tracks ball and high points it

Quick footwork, feet move a mile minute and he mirrors extremely well

Fluidity is terrific, can flip hips and be heading into a full sprint in no time

Aggressive in the run game, sticks his nose in willingly

Sheds blocks consistently, plays with good strength and leverage

Good recognition of screens, comes up and blows them up

Hard hitter, will be physical

Consistent tackler

Effort is outstanding, motor is insane

Amazing long speed, ran a 4.3 40 at his Pro Day
The Bad
Has to work on his jams in press, can overextend at times

Needs to process better in zone, won't blow coverages but isn't twitchy enough

Not much experience working in the slot

Can take some bad angles in deep zones and in tracking down ball carriers

Needs to stay more patient in press coverage
Bio
2018: 61 Tackles, 1 INT, 9 PBUs

Career: 212 tackles, 3 INT, 33 PBUs

All-time record holder at UTEP for PBUs

First Team all-Conference USA

Was a track star in high school

Has history of kick returns and punt returns
Nik Needham is a deep sleeper this draft time, and is quite honestly the best player you have never heard of in this weak CB class. I had to do a lot of digging to find the gem that I wanted to find, and Needham is the result of that deep digging. Needham is a guy who can work out of a press or zone scheme and while he needs some polishing up to do, really impressed me. It was because he creates splash plays and does it through such technically sound ability.
Add in the fact that Needham is not only just a sound technician, but a fantastic athlete, and you have something cooking here. He finished out with a Day 2 grade from me largely because of his prowess in coverage, and an even more enticing feature, spectacular run defense. Needham sticks his nose in there as much as anyone in the class I have seen thus far. But when you combine that with his ability to cause incompletions and even tipped Interceptions, I have a lot to like here.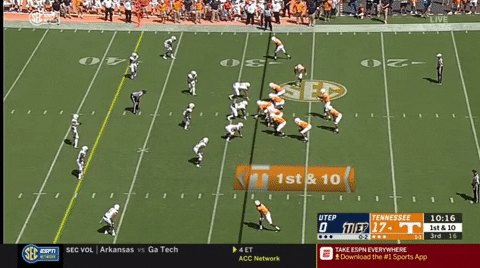 This was the first play that really drew me into Needham. He does a great job of realizing that this ball is going deep right off the snap. The receiver is going full steam ahead and Needham has the footwork to match him step for step.  Look at his lateral click and close, it is just pure efficiency. There is no false step in there that could get him burnt. His flip of his hips is incredibly smooth too. Needham then goes 40 yards stride for stride with this WR and at the catchpoint, uses his length to go up and bat that ball out of there. It showcases everything I want in an NFL WR.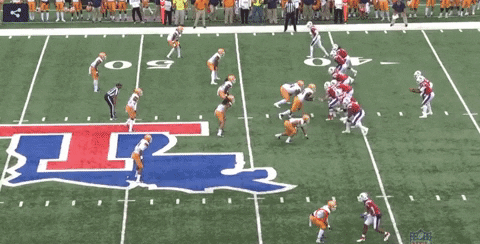 The best play on his tape period. Not only does he mirror right off the snap to the inside release and then play the outside hip so he can get the inside track as he takes this post downfield, but he flips his hips smoothly here. These hips would make Shakira jealous. The long speed is clearly on display as he just runs with this WR with ease. And then, he goes up and just high points this thing to bat it away. This is just absolutely gorgeous.
Still, Needham just loves to stick himself right into the middle of the run game. In many ways, he plays the run game a lot like a box safety would. He reads it, stays patient, and then flies downhill once he has recognized it. Perfect angle taken to avoid the blocker and he just comes right on in and makes a great tackle in the run game. That is keeping outside contain.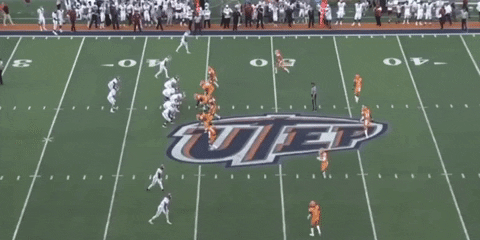 Now, Needham has his fair share of issues in zone coverage, but coming out of his zone to make a play is not one of them. He completely sees this out route and goes in for the kill once the ball is thrown there and holds this to a short gain. His closing speed is very, very good and he turns that into big, physical hits.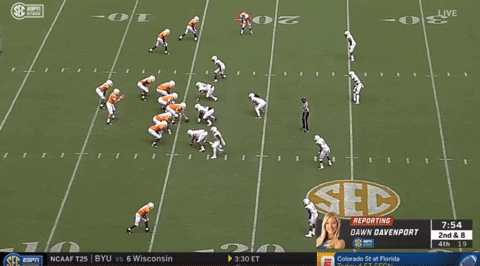 It is not just the run game, though, it is the screen game that Needham flourishes in completely destroying. Great job seeing it and exploding through to make this play. Obviously, the highlight is the huge hit, but this game is already wrapped up and Needham is out here laying guys out and giving it his all. That is something you love to see from your guys.
Nik Needham is a CB who has length and uses that length to advantage him at the catch point and at the line. While he has some issues to iron out, there is no reason why he should not be a CB2 or a starter at some point in his career given his technical prowess and incredible athleticism.
Projection: Late Day Three
Games Watched: vs Tennessee, vs Louisiana Tech, vs Western Kentucky, vs UNLV, vs North Texas