From now until the 2019 NFL Draft takes place, we hope to showcase as many prospects as possible and examine both their strengths and weaknesses. Most of these profiles will feature individuals that the Pittsburgh Steelers are likely to have an interest in, while a few others will be top-ranked players. If there is a player you would like us to analyze, let us know in the comments below.
#27 Khari Willis/SS Michigan State – 5'10/7 213
The Good
– Well-built frame and good bulk
– Physical, intense player who plays with a "hair on fire" attitude
– Always looking to throw his body around, finish tackles, clean up piles, never a spectator in a tackle or scrum
– Elite level chase and pursuit of the football sideline to sideline
– Hard hitter who finishes plays when he's able to wrap up
– Explosive laterally and downhill, excellent closing speed and takes good angles to the football
– Versatile and lined up all over the defense, experience in the box, over slot, single high, and used on a couple blitz concepts
– Recovers well when beat and works hard to get back in-phase in coverage
– Shows ability to compete and finish at the catch point
– Good starting experience and production
– Regarded as high character, leader, and active in his community
The Bad
– Smaller than listed (6'1)
– Questionable long speed that will limit scheme fit and only an average athlete (4.52 40, 34.5 vert, 9'10" broad at Combine)
– Struggles when asked to cover the slot (unless it's trail technique), gives up space to shiftier and more agile receivers
– Shows hip stiffness when asked to flip and change directions
– Will play too out of control and be unable to break down to make the tackle, runs himself out of some tackles
– Works best near the line of scrimmage, won't be as versatile in the NFL as he was in college
– Made moderate amount of splash but not a ballhawk or big play machine
Bio
– 30 career starts for Spartans, two years as full-time guy
– Career: 189 tackles, 7 TFL, 3 sacks, 3 INTs, 2 FFs
– 2018: 77 tackles, 1 INT, 1 FF
– Broke foot late in 2015, missed final two games of the season
– Saw most work and played well on special teams early in his career, six ST tackles as a sophomore in 2016
– Tremendous high school career, rushed for over 4400 yards in his career
– Excellent point guard, averaged 14 points per game, had basketball offers from Kent State, Dayton, Detroit, and Oakland, quit football team twice during freshman/sophomore season to focus on basketball
– Got first basketball offer in 10th grade
– Recruited by MSU as an athlete, viewed as possible running back, receiver, and safety initially
Tape Breakdown
Khari Willis is the Steelers' type of dude. That "woah" type player you'll never have to demand to be more aggressive. Maybe just a little less. But he's as intense, physical, and active a player as you're going to find in this year's class. Let's check him out.
Willis' best trait is his pursuit and closing speed. The sideline to sideline range, able to track players down in space. See it all over his tape. Starts as the safety at the top of the screen.
Impactful hitter who finishes plays and is always throwing his body into scrums and gang tackles. That's a mentality this Steelers' defense sure needs. Watch him fly in here and force this fumble.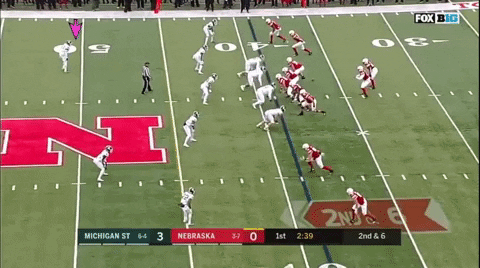 He functions well in underneath zone coverage but he has some definite stiffness in his hips. Total mismatch against Parris Campbell in the slot here at the bottom, beat by his inside stem and then burned as Campbell runs his seven route.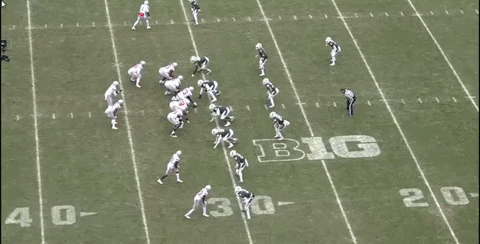 And here, playing safety at the top, stumbling as he flips as the receiver breaks to the post.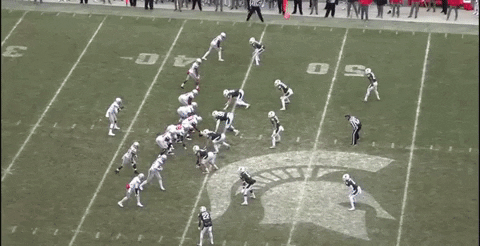 Not a great athlete but far from a terrible one. Superstar in high school, playing running back and a stellar point guard. Here's a highlight reel of him on the court.
Seemingly great character too. Awesome feature video by the school that covers his backstory well.
Willis is very clearly a box/dime guy at the next level. The stiffness has me a little worried in man to man situations but he'll be on tight ends and backs more than slot receivers so I think he can function well enough in coverage. Sorta like what Shamarko Thomas was supposed to be.
Projection: Mid Day Three
Games Watched: at Michigan (2017), vs Ohio State, at Nebraska, vs Oregon