From now until the 2019 NFL Draft takes place, we hope to showcase as many prospects as possible and examine both their strengths and weaknesses. Most of these profiles will feature individuals that the Pittsburgh Steelers are likely to have an interest in, while a few others will be top-ranked players. If there is a player you would like us to analyze, let us know in the comments below.
#6 Kerrith Whyte Jr/RB Florida Atlantic – 5'10 197
The Good
– Average build but compact frame and isn't tiny
– Excellent speed, timed and on the field, able to finish long runs, beat defenders to the edge, and defeats angles
– Doesn't get cute as a runner and will get downhill, rush between the tackles
– Able to run through arm tackles in the open field
– Big threat as a kick returner with tons of success on special teams
– Overall, dynamic player with ability to score at any moment
– Shows vision on zone runs, ability to read the flow of the defense and make good decisons
– Productive when given the opportunity
The Bad
– Spent career as backup, rarely shouldered the load (one game of 20+ carries) and allowed to rotate in and play fresh
– Lacks power and struggles to push the pile and convert in short-yardage situations
– Runs too tall and hurts power, goes down too easily
– Largely a straight-line player who shows some stiffness in changing directions
– Limited work as a receiver, basic route tree, some receptions were by design, and some evidence of him double-catching passes
– Raw in pass protection, willing, but struggles with technique and power, tendency to drop his eyes and lunge through blocks
– Return upside is limited in league that is close to phasing out kick returns
Bio
– 22 years old, declared early as a redshirt junior
– Career: 232 carries, 1358 yards (5.9 YPC) 11 TDs, 22 receptions for two more scores
– 2018: 134 carries for 866 yards (6.5 YPC) 8 TDS, 10 receptions
– 81 career kick returns, 26.1 average, two touchdowns
– Averaged nearly 29 yards per return in 2018 with one score
– Averaged 6+ YPC last two seasons
– Ran 4.36, jumped 42 inches in the vert at his Pro Day
– Averaged 7.5 YPC as a senior in high school, rushed for over 1300 yards with 28 TDs
Tape Breakdown
We're talking about Whyte Jr. after he was announced as a pre-draft visitor by the Steelers yesterday. He's the least-known prospect to come through and I knew nothing about him before turning on his tape yesterday afternoon. For a late round pick and relative unknown, you have to have a special trait. Whyte does – his speed. The 4.36 he ran at his Pro Day matches with what I see on tape. He has the ability to win in the open field and beat defenders to the edge. He'll function best in a zone scheme at the NFL level.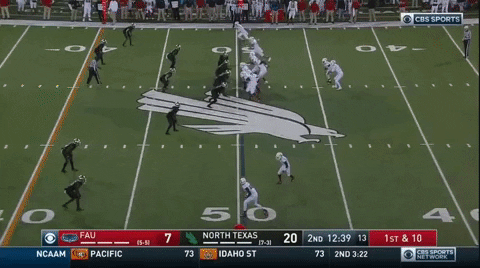 And you see it in the kick return game, too. This 100 yard runback was critical in their win over Old Dominion.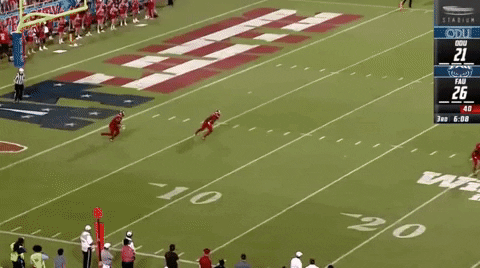 He is a mostly one-note guy though. Whyte isn't small and has some muscle but he really lacks power, drive, and goes down far too easy. Couple examples.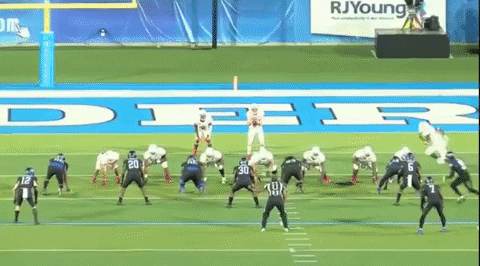 And he was rarely used in the passing game, just 22 receptions. That separates him from someone like Memphis' Tony Pollard, who I don't love, but has a lot more versatility on his resume. He got to play as the #2 behind Devin Singletary, allowing him to enter with fresh legs and highlight that speed all the more. And it wasn't until 2018 that he saw even a semi-serious role in the offense. I'm not sure what his backstory is for why he declared early but with Singletary in the draft, I don't think it was the right decision.
Would I draft him? No. The speed is nice but not so unique I need to spend a draft pick on it. I'd bring him in as an undrafted free agent but I have trouble seeing how he works in the NFL, a league that's limited the value of the kick return game and in a couple years time, may eliminate it entirely.
Projection: UDFA
Games Watched: at UCF, at Middle Tennessee St, vs Old Dominion, at North Texas