From now until the 2019 NFL Draft takes place, we hope to showcase as many prospects as possible and examine both their strengths and weaknesses. Most of these profiles will feature individuals that the Pittsburgh Steelers are likely to have an interest in, while a few others will be top-ranked players. If there is a player you would like us to analyze, let us know in the comments below.
# 29 Malik Gant/SAF, Marshall – 6'2", 194 lbs.
The Good
Incredibly aggressive, and better off for it, flies downhill and plays with reckless abandon

A motor that just keeps going all game, every play he is flying around the field

Fantastic man coverage safety, physical, good footwork, and great mirroring ability

Closing speed is elite, once he recognizes a play, he is off for it

Great player in the box that sifts through the trash rather well

Awesome athleticism overall, checks every threshold the NFL would want to see

Tremendous tackler that wraps up and sees through the thighs rather than go for the head
The Bad
Tight in the hips, mitigates his range and ideally restricts him to the box only

Not a ton of versatility due to limited range and instincts

Raw instincts, will need to read routes much better in the NFL

Lacks ball skills, can disrupt catch points, but very little ball tracking skills

Not a splash play guy who will give you a ton of production there
Malik Gant is an electric box safety that should find a role pretty easily because of his incredible athleticism and ability to affect sub-package based football. Much like the Chargers did against the Ravens in the playoffs, big, fast safeties like Gant that play with a chirpy, aggressive streak can be used in many ways and are in higher demand than they were before. Gant himself is an elite run defender for the safety position, and that is combined with elite play speed and tackling ability. As a dimebacker or starting strong safety who can shift out into the slot and man up guys, I love Gant's ability there. His length and somewhat CB-like skills in that area make me really excited about what he can do there.
Now, Gant has a lot of solid traits, and that is what he is, solid. I don't think he a splashy player in terms of creating turnovers in the interception department, which might discourage some teams away from him. He does have great ball skills or even instincts, which means he is a no go at single-high. It simply does not help that he has some hip tightness show up in his transitions as well. However, when he is playing downhill, that is where he thrives.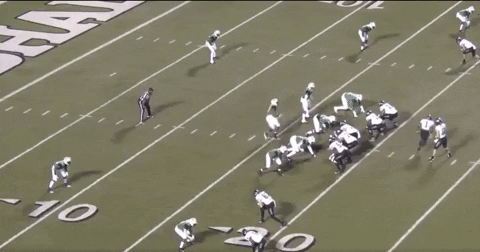 This is that type of man coverage ability from the slot that I spoke of beforehand. Gant is acting as an overhang defender here and is position to the outside of the slot WR. He stays disciplined on this route the whole way. From the mirroring, to playing away from the outside leverage, and then reading the QB's eyes and making a play on the ball as this comes. He is a great disruptor at the catch point but will never intercept these balls, but regardless, his explosion and technical ability to do this from the slot is invaluable.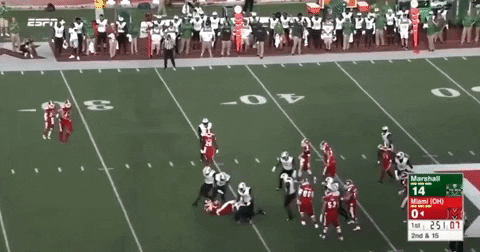 Playing downhill is where he thrives. Gant can sift through trash and get off of blocks as well as any safety I evaluated in this year's draft. Check out the closing speed through the line and the ability to read this run right away. Not every safety can do this playing downhill, and Gant does it so effortlessly through good instincts and his athleticism. Solid technique tackle here as well.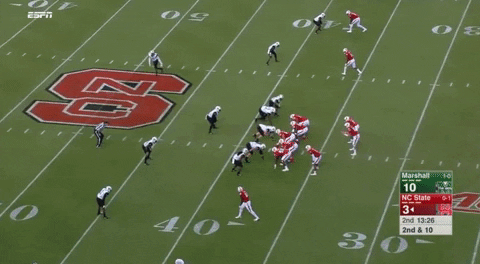 He often flashes the instincts I want to see from him, although they are inconsistent. Something I absolutely know is that near the line, especially towards the flats and near the line with RBs. This is gorgeous recognition by Gant to carry Samuels over to this flat and then come down to make the tackle. It showcases that dimebacker mindset you want.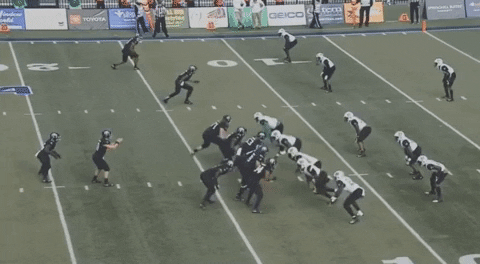 And when he is playing in a psuedo-linebacker role, Gant has fantastic processing of runs up front. This play is just a fantastic read and react type of play. It's an NFL play, and he makes it look about as routine as you could want the guy to make it. Big fan of this type of stuff on his film.
Malik Gant has a high floor and low ceiling due to his lack of splash plays, but solid, technical play. At worst, he is a dimebacker and sub-package producer for your team as they have a strong safety corps, but at best, he can be your starting strong safety and man guys up in the slot just fine. He is worth an Early Day 3 pick every day of the week.
Projection: Early Day Three
Games Watched: vs Miami (OH), vs NC State, vs Old Dominion, vs Middle Tennessee, vs Western Kentucky