As you should know by now, our attention has now shifted to the 2016 NFL Draft as it relates to the prospects. From now until the draft takes place, we hope to profile as many draft prospects as we possibly can for you. Most of these player profiles will be centered around prospects the Pittsburgh Steelers are likely to have interest in.
Looking at someone the Steelers brought in for a visit. Ole Miss safety Trae Elston.
#7 Trae Elston/S Ole Miss: 5'11 195
The Good
– Aggressive individual who plays with a major edge, shows a ton of energy on the field
– Processes info quickly, shows strong gap integrity and ability to fill the alley against the run
– Tracks football and takes proper angles to the ball in coverage, times his jumps and shows a better vertical than timed at Pro Day (34.5 inches)
– Fluid hips and turn, shows ability to recover when caught on playfakes
– Versatile player who could fit at either safety spot
– Productive career against A+ competition and a ton of starting experience, durable and didn't miss time
The Bad
– Lacks muscle and frame is below average, though his length appears average
– Overpursues too often in open field, not within structure of play with defined gap, and angles against the run have to be cleaned up
– Size can cause him to get outcompeted on some jump balls
– Despite aggression, can get pushed around versus the run, struggles to work off blocks and can get knocked off his feet
– Compensates for frame by being an ankle nipper as a tackler, causes misses, and can be shrugged off when he goes higher against bigger players
– Has to get more depth as MOF safety to better play divide concepts
– Pro Day numbers were not impressive (34.5 vert, 9'11" broad, 4.50 short shuttle, 7.34 three cone)
Bio
– 44 career starts, including nine his true freshman season
– 2015: 70 tackles, 5 TFL, 14 passes defensed, 4 INTs, 2 INT returns for touchdowns
– Career: 5 INTs, 1 FF
– Second-Team All-American Selection by the AP in 2015
Tape Breakdown
Puzzlingly, Elston is a name getting zero love in most draft circles, and maybe over the last few weeks is "rising" and being talked about within the amateur scouting community. You'd think four year productive starters in the SEC would get more press and Elston himself certainly plays with that chip on his shoulder. This is the pinned tweet at the top of his Twitter.
He carries that chip onto the field too and when given a defined gap, fills the alley extremely well, showing purpose and violence. 3rd and 1, read run, get downhill in a flash and cut the runner. Well done, even if I think A&M picked up the conversion.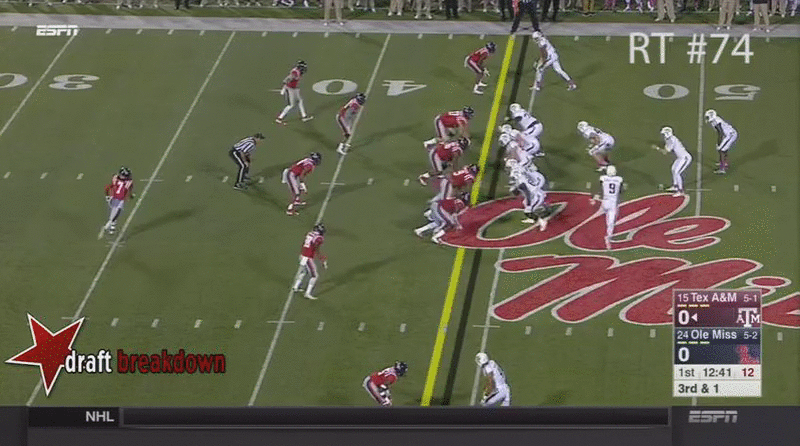 Ditto here against Florida. Read the flow, take the right angle, and slither in to make the play.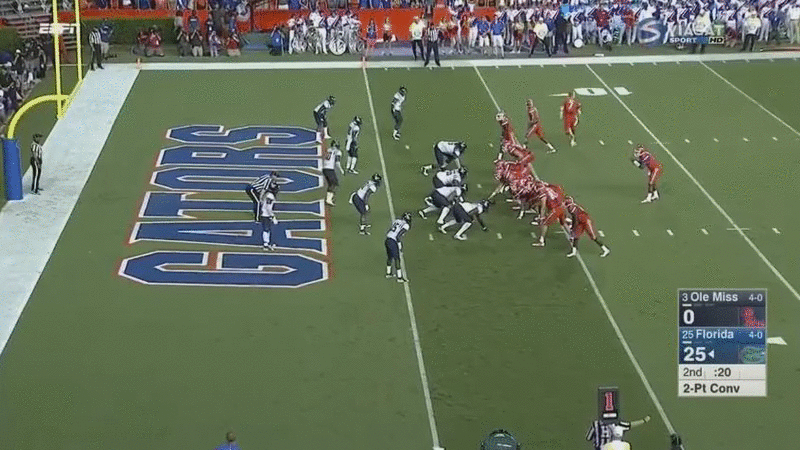 And I love some of the after-the-play stuff in prospects. He'll take on anyone. Puts his shoulder into thie Auburn OT at the end of the play. To quote Kevin Hart, Say it with your chest!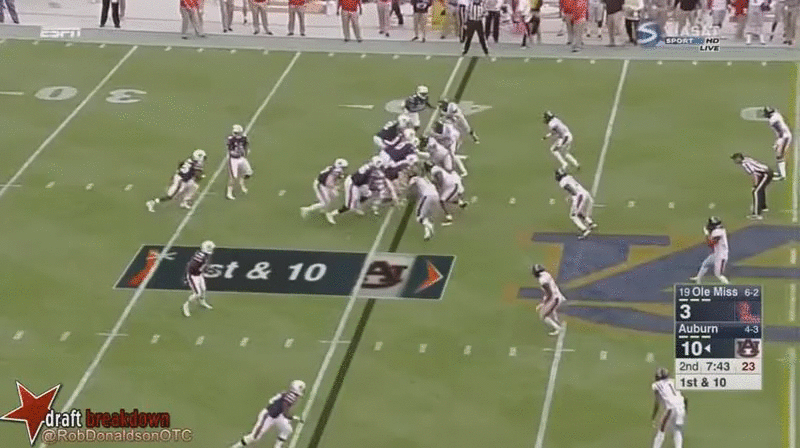 And in coverage, he's a guy that can track, time his jump, and contest catch points. Three breakups against A&M alone.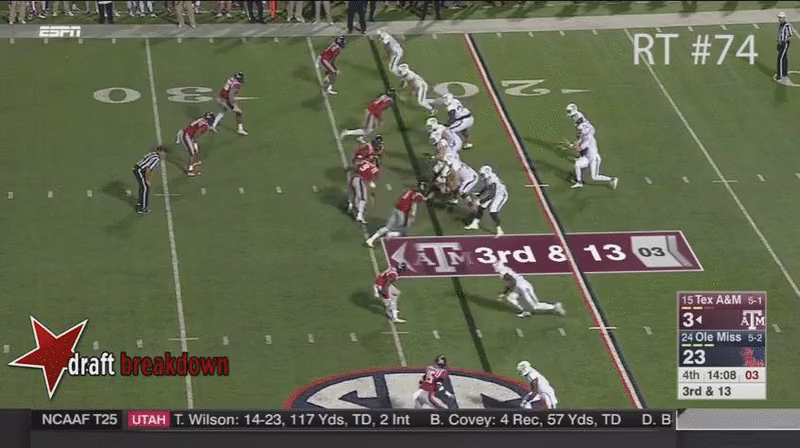 As much as there is to like about Elston against the run, when he's no longer in a confined space and tied to a gap, his angles nosedive and he routinely misses. Somehow, Derrick Henry juked Elston a ton against Alabama.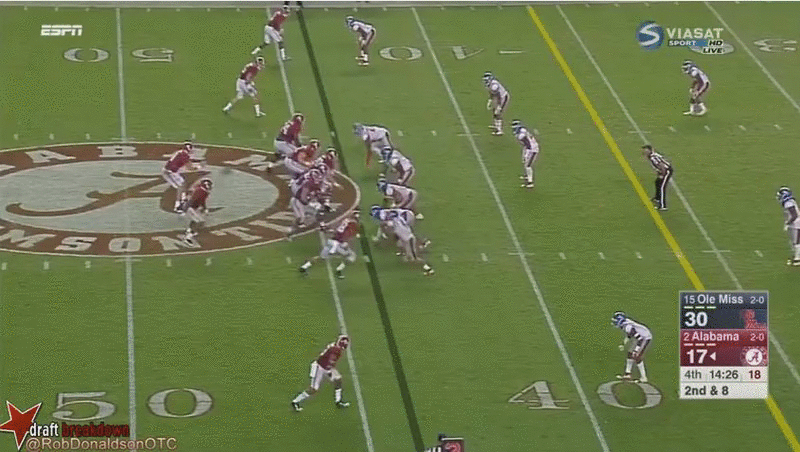 And a similar issue against Florida.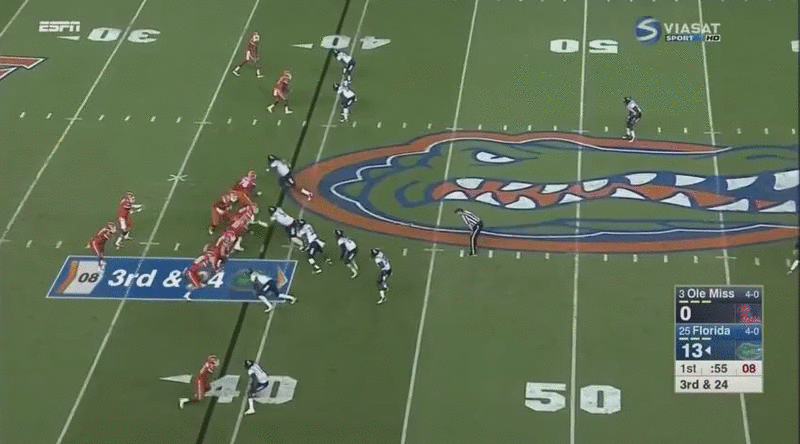 …and Texas A&M, as the receiver cuts across the field on this screen.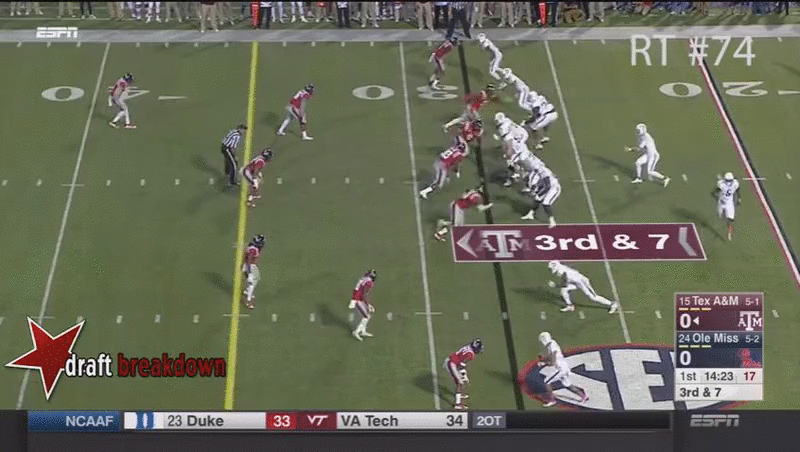 Using NFL Draft Scout's Pro Day numbers, I couldn't find any other sites that gave numbers beyond his 40 time (timed as low as 4.46), his agility drills were poor. 4.5 in the short shuttle and 7.34 in the three cone. Both would've finished second worst for all DBs at the Combine. That's a huge worry for me. Love him when he has a defined target, falls apart in space. For a safety, it's difficult to trust him until that gets cleaned up. It totally can but unlike a Deon Bush, who has a similar issue, there's still the hurdle of being a consistent, wrap-up tackler. Adds another layer to the problem.
Elston should be getting talked about more than he is. He's physical, fills the alley well, and makes plays on the football in the air. But his frame isn't impressive and his angles in the open field versus the run are ugly. His tackling consistency is also questionable and he'll struggle downhill against bigger backs. I want to love this kid and give him his respect (he also might see this post), but I'm only lukewarm on him for the few fatal flaws he has.
Projection: Mid-Late 7th
Games Watched: at Alabama, at Florida, vs Texas A&M, at Auburn