As you should know by now, our attention has now shifted to the 2016 NFL Draft as it relates to the prospects. From now until the draft takes place, we hope to profile as many draft prospects as we possibly can for you. Most of these player profiles will be centered around prospects the Pittsburgh Steelers are likely to have interest in.
Today, we're looking at defensive tackle Maliek Collins.
#7 Maliek Collins/Nebraska: 6'1/7 311
The Good
– Impressive length, 33 1/2 inch arms for his height
– Shows burst and snap off the line, able to penetrate and disrupt
– Nuanced pass rusher who sets up his rushes well, reads OL set and counters, with quick hands and a go to arm over/swim move
– Interior pass rush threat, able to collapse and move the pocket
– Above average athlete who shows effort to the ball in big-play situations
– Lack of height lets him get skinny and dip past linemen
– Occasionally flashes when two-gapping, able to stack and shed, but not consistent enough
The Bad
– Much better one-gapper than two-gapper, struggles much more when asked to sit and react
– Lacks upper body strength and has issue anchoring, can get knocked back and lose the LOS
– Has trouble versus chips and double-teams, blown off the line too easily
– Will get turned versus the run, especially when the run bounces, loses vision and hand use to fight off the block
– Will disappear in stretches, sometimes effort wanes a bit, doesn't always go as hard as you see in some instances
– Relatively limited schematically, 90% of time as LDT, usually the three tech
– Sizeable regression from 2014 to 2015
Bio
– Three year player, declared as a true junior
– 26 game starter
– 2015: 7.5 TFL, 2.5 sack
– 2014: 14 TFL, 4.5 sacks
– 2015 Team Captain
– Has a two year old son
Tape Breakdown
I can definitely dig Collins' game. He'll be a fit for someone in the NFL. But that place won't, and shouldn't, be Pittsburgh.
Collins is your typical one-gapper. A solid, though not elite, burst, he can get into the backfield and create problems.
As the LDT, Collins rips through the backside, not allowing himself to get reached, and keeping the back down the track, eliminating the possibility of the cutback and basically chasing the runner out of bounds.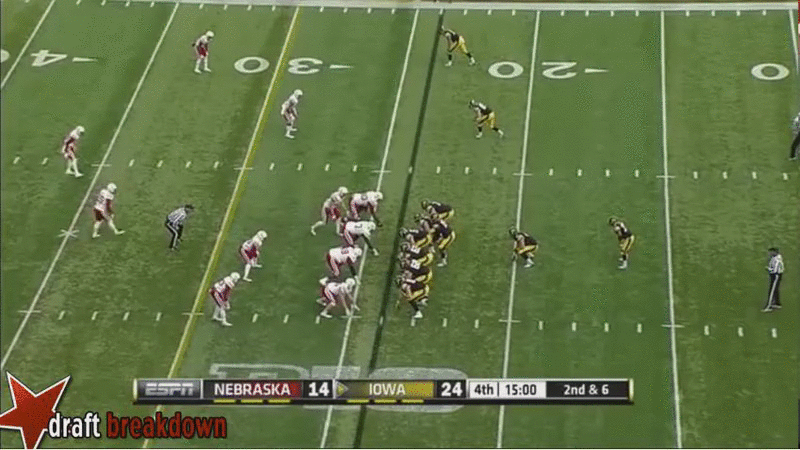 But he'll do most of his damage as a pass rusher. Plans his rushes well. Check this out. Jab step outside, the lineman oversets, and he beats him inside with a swim.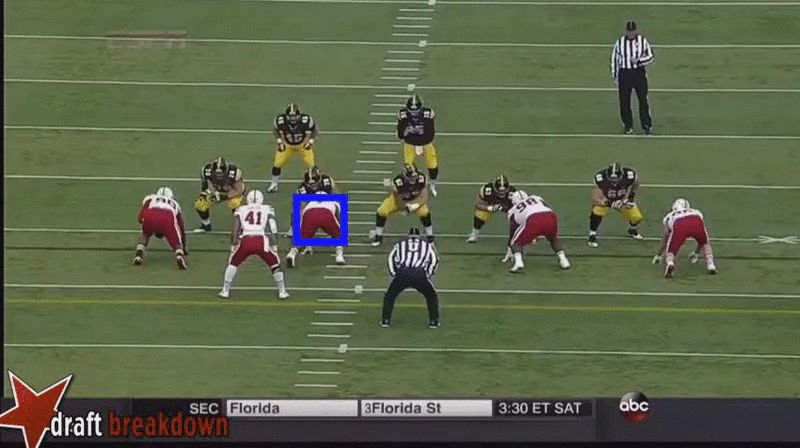 And here it is in 2015 with Collins head up over center. Dip the inside shoulder, get skinny, hit the A gap and force the ball out. Interior pressure is how you win in the NFL.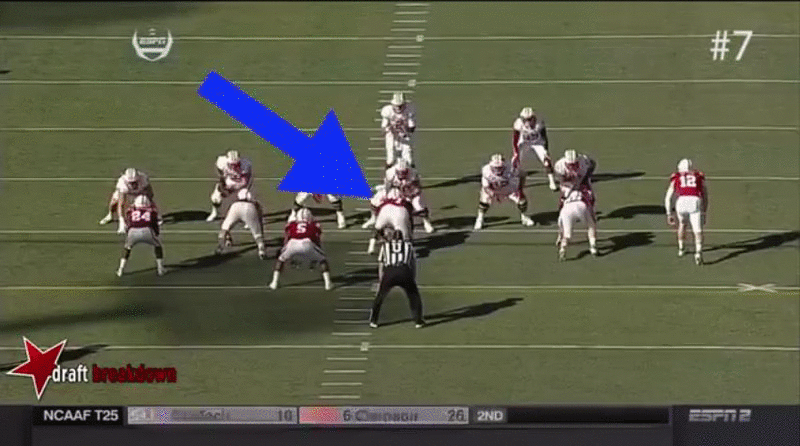 He shows foot speed and an ability to finish and close, especially with the game on the line.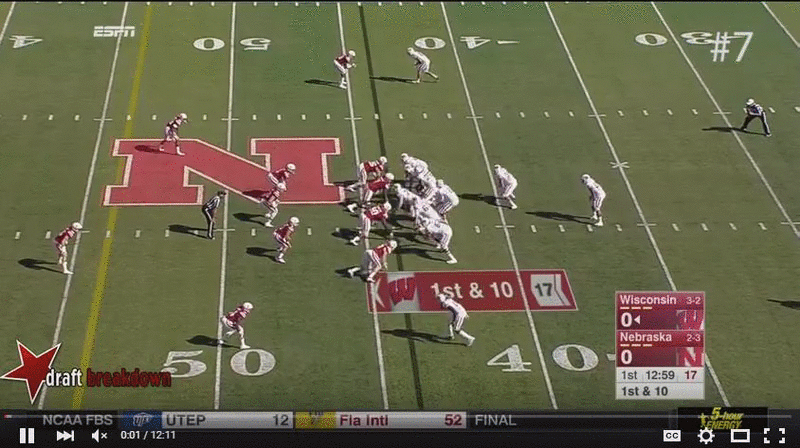 But when you see him asked to hold the point of attack and two-gap, he sours. In the very first play I saw, he left an ugly impression. Again, as the LDT, he gets straight pancaked.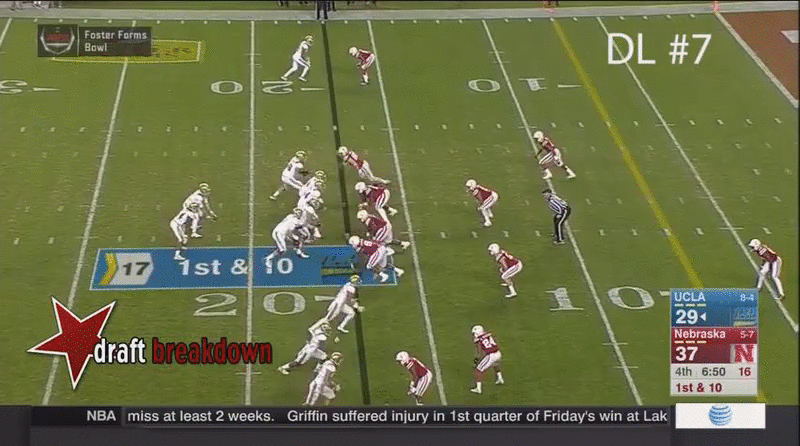 And he gets turned at the line later in the game.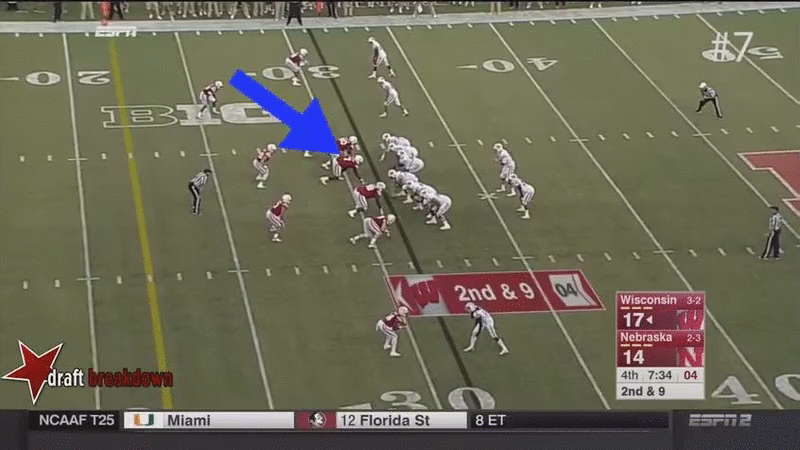 Though I'm not expecting to Hulk out versus a double-team, you can see how much the simple combo blocks knocks him off the line.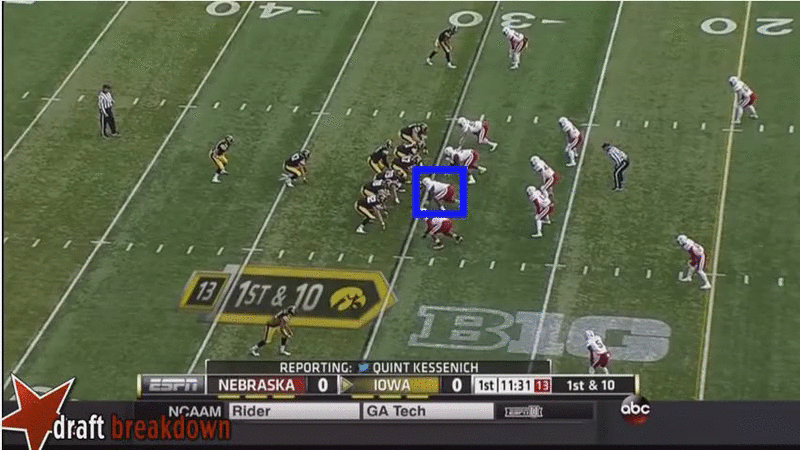 His stats were nearly cut in half from 2014 to 2015 though I wonder how much coaching had a role. He had a new DL coach last year, who has already been fired, and maybe that played a role in stunting Collins' growth. I'm sure the strong season that put him on the map played into the equation, too.
While I've repeated myself and stated the line between 4-3 and 3-4 has blurred, it doesn't mean that every defensive lineman is an automatic fit for Pittsburgh.
Here's the difficulty about the shift to playing that 2-4-5 nickel front. You're defensive linemen have to be your best players. They're asked to do everything. Two gap and take on a double-team one play, shoot a gap in another, stay on the field and rush the passer on third down. The skillset has exploded, evolved from the run stuffing five tech, to someone who has to do that and everything else.
Collins can get after the quarterback but I don't see him being consistent enough to hold up against the run. Make him a three tech in a 4-3, and you have something. But not in Pittsburgh.
Projection: Mid-2nd
Games Watched: at Iowa (2014), vs Wisconsin, vs UCLA