As you should know by now, our attention has now shifted to the 2016 NFL Draft as it relates to the prospects. From now until the draft takes place, we hope to profile as many draft prospects as we possibly can for you. Most of these player profiles will be centered around prospects the Pittsburgh Steelers are likely to have interest in.
Looking at tight end Bryce Williams in another prospect profile today.
#80 – Bryce Williams/TE East Carolina: 6'5/7 260
The Good
– Obviously imposing size and knows how to use it to his advantage, long arms and big hands (33 1/4, 9 5/8 respectively)
– Tough, physical player, and a difficult player to drag down after the catch
– Will show soft hands and the ability to pluck the ball away from his body
– Versatile, lined up everywhere on the field, asked to do a lot in that offense and speaks to his football intelligence
– Smart player who understands man/zone rules as a receiver
– Down to Earth guy to talk to, likeable personality, a humble individual
– Not a proficient blocker but gives effort and has room to be refined and become better
– Productive senior season, came on strong with the opportunity
The Bad
– Slow, lethargic runner in basically all of his motions, straight-line or change of direction
– Build up speed player, lacks explosion out of a three-point stance, and top speed isn't very good
– Struggles mightily to change direction, far from a natural separator and will have to resort to winning with his size, boxing out smaller players, than creating actual space
– Lapses of concentration, struggled in Senior Bowl practice catching the ball cleanly, too many drops
– Needs refinement as a run blocker, drops eye level on contact and will fall off blocks
– More explosive off his right foot than his left foot
– Only one year as full-time starter
Bio
– 18 career starts, 2015 only year as full-time starter
– 2015: 58 catches, 588 yards, 4 TDs
– Prior to 2015: 38 catches, 447 yards, 9 TDs
– Three-star athlete in high school, basketball and an accomplished hurdler with at least one trip to states
– Cousin is Brooks Williams, NFL tight end in late 70s/early 80s, most notable time came with New Orleans Saints
– Transferred from Marshall for a better opportunity to see playing time
Tape Breakdown
Williams was a great guy to talk to at the Senior Bowl. Your old-school, "yes sir, no sir" personality that teams will love. Humble, thoughtful, and able to genuinely evaluate himself, he'll earn high marks for the way he presents himself.
The eyeball test and tape match up. A big guy who isn't easy to bring down. Watch him just drag Florida defenders to move the sticks. About five yards of YAC because of his build.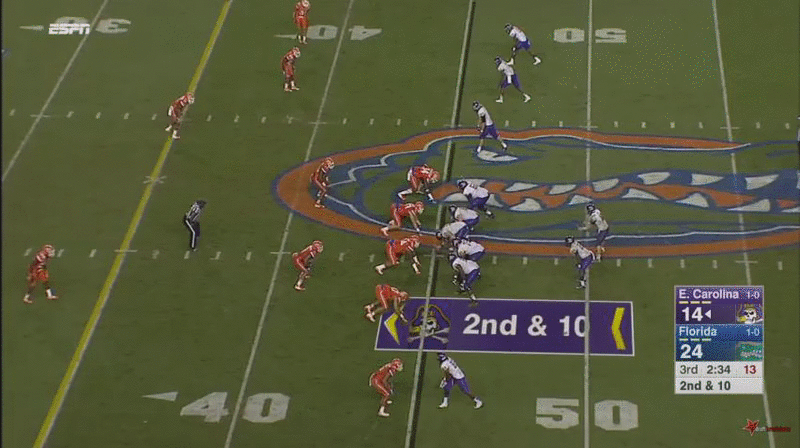 Traffic doesn't bother him. Extends his hands away from his body with three defenders around him, and holds onto the ball despite the defender attempting to punch the ball out.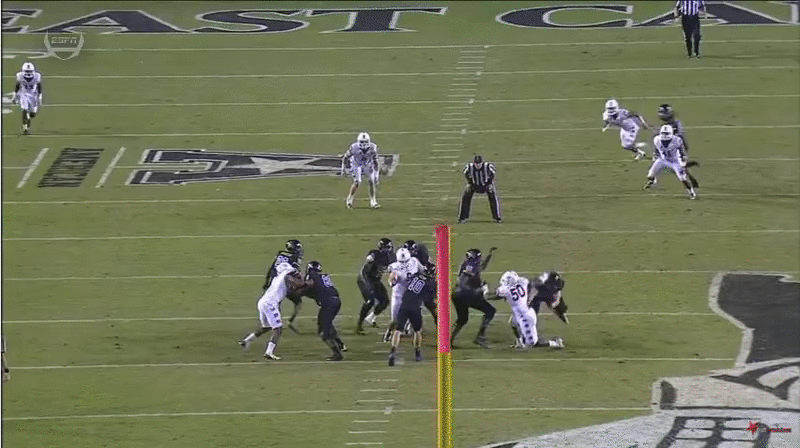 But his most glaring negative is a dealbreaker for him. Rarely can I get on board with a receiver who lacks the ability to separate. And Williams just can't do it. Doesn't have the straight-line speed and has trouble sinking his hips and separating at the top of his route.
At the bottom of your screen, he telegraphs this slant. No explosion at the top, no head fake, eyes on his landmark. All flashing lights to where he's going.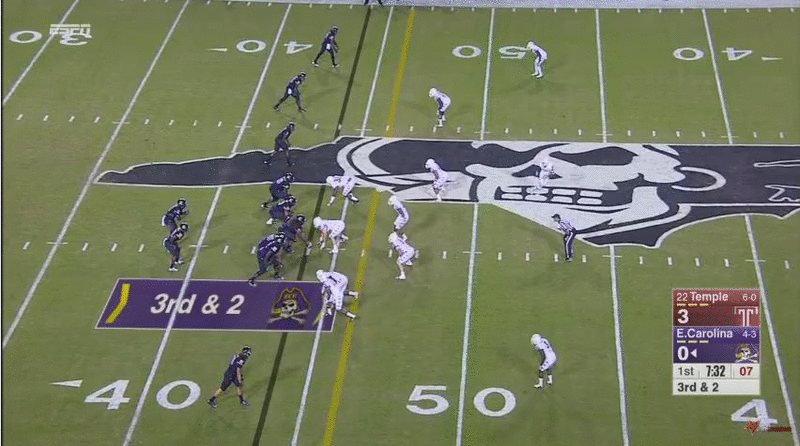 This looks like a speed out, so don't knock him for not breaking down like a regular out, but again, he fails to sell it with any conviction. Eyes to his spot and the corner reads it, jumping the route, and housing it. Critical play that helped lead the Gators to victory, 31-24.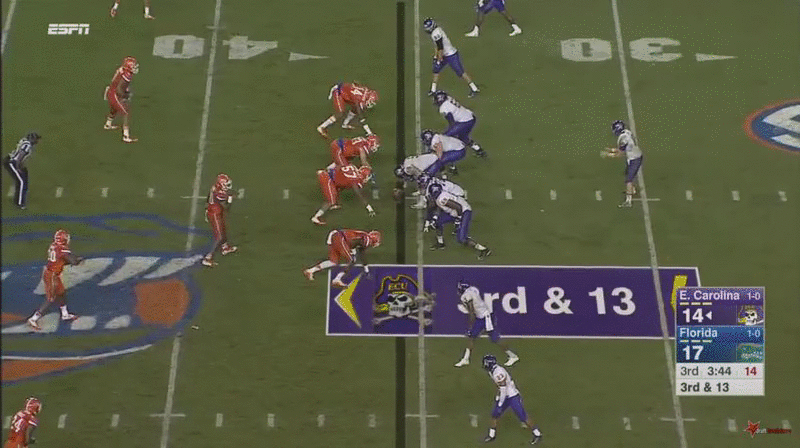 Some little things as a run blocker to work on too. His strength and drive is just ok and he drops his eyes, leading him to fall off blocks.
Watch him on this split zone. Head down on contact and he isn't able to make a solid block, falling off the linebacker.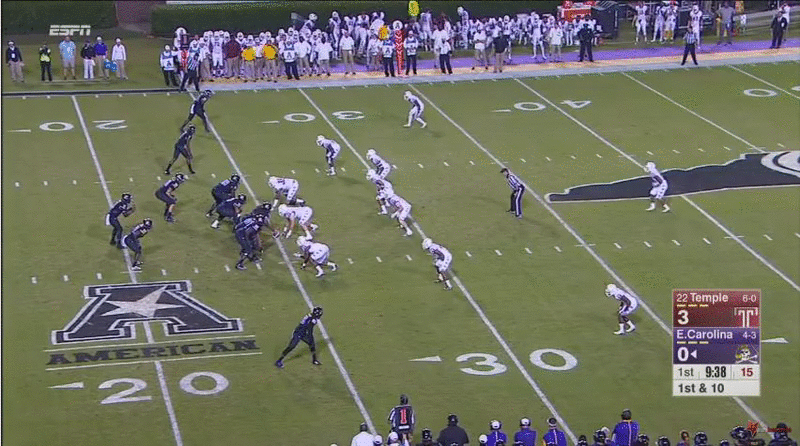 He struggled at the Senior Bowl, dealing with too many drops in practice. Some of them were easy too, even in the rare moment he was able to separate. The game did go a little better for him but overall, I bet Williams would be the first to acknowledge it wasn't the ideal showing.
Like I mentioned, I just don't think Williams is a guy who is going to be able to create space at the next level and his size isn't enough to get by at the NFL level. At best, if he evolves into a good blocker, he'll be Brandon Pettigrew/Scott Chandler. But he could just become another Lee Smith, a forgotten about player in the NFL today who just couldn't overcome his athleticism limitations. Not someone I'd like the Steelers to be interested in.
Projected Round: Late 6th-Early 7th
Games Watched: at Florida, vs Temple, Senior Bowl