As you should know by now, our attention has now shifted to the 2016 NFL Draft as it relates to the prospects. From now until the draft takes place, we hope to profile as many draft prospects as we possibly can for you. Most of these player profiles will be centered around prospects the Pittsburgh Steelers are likely to have interest in.
A profile on someone with a known visit to Pittsburgh. Clemson safety Jayron Kearse.
#1 Jayron Kearse/S Clemson: 6'4 216
The Good
– Elite size, long and high cut, with length to match (34 1/4 inch arms)
– Physical, embraces contact, and looks to mix things up near the LOS as well as you can ask for, sticks nose in scrums and gang tackles
– Strong lower half with powerful transition, closes space quickly downhill and a forceful tackler
– Reliable open field tackler when he's able to break down and explode through the tackle without having to change direction, strong hands who finishes the tackle quickly
– Size is an asset in man coverage underneath, able to shield receivers and dissuade the throw
– Gives effort and sideline-to-sideline chase
– Generally takes proper angles to the football in run and pass
– Asked to do a variety of things at Clemson, scheme and assignment constantly mixed up
– Fairly productive career
The Bad
– Predictably stiff player who struggles to change direction in any facet of the game
– Lots of trouble breaking down and changing directions, misses easily
– Tall and stiff in his turn in coverage, has trouble with balance executing his turn
– Speed is poor and struggles to cut runner off even when he has the angle
– Will disappear for stretches of games
– Not a ton of starting experience
Bio
– Two years as full-time starter, started 3 games as freshman in 2013
– Declared as a true junior
– 2015: 62 tackles, 6.5 TFL, 1 INT, 1 FF, 1 blocked kick
– Had 4 interceptions in 2013, 3 over the next two years
Tape Breakdown
Kearse is certainly an intimidating body, showing size and length that is rare to see at the college level. Lots of those body types bulk up and play linebacker but Kearse was kept at safety. He has the physicality and mean streak like a linebacker and when closing space downhill, creates a forceful impact.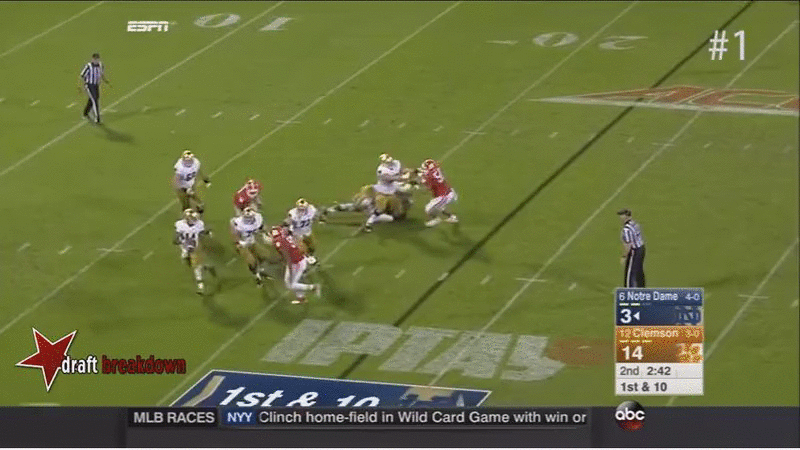 And my favorite play of his, blitzing and destroying this right guard.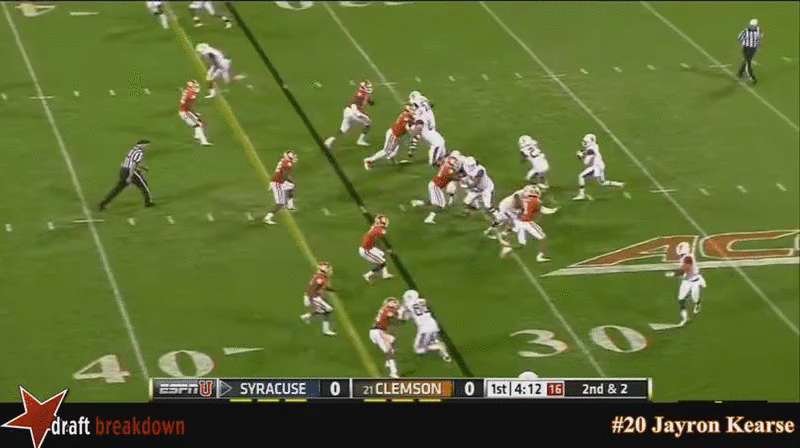 When he doesn't have to make small change of directions, he is a plus open field tackler with strong hands who finishes plays quickly, not dragging down and holding onto dear life.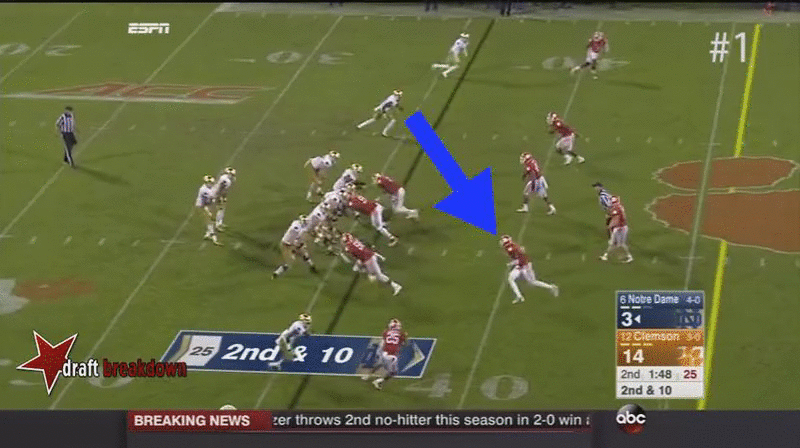 But when he has to break down, he struggles to change directions. You can see how lethargic he is to turn to the right as Marquise Williams takes off on this run.
I know part of this next clip is Kearse being disciplined in his run fill, which is fine here, but you can tell he struggles to explode and change directions after forcing the back inside. Missed on the tackle.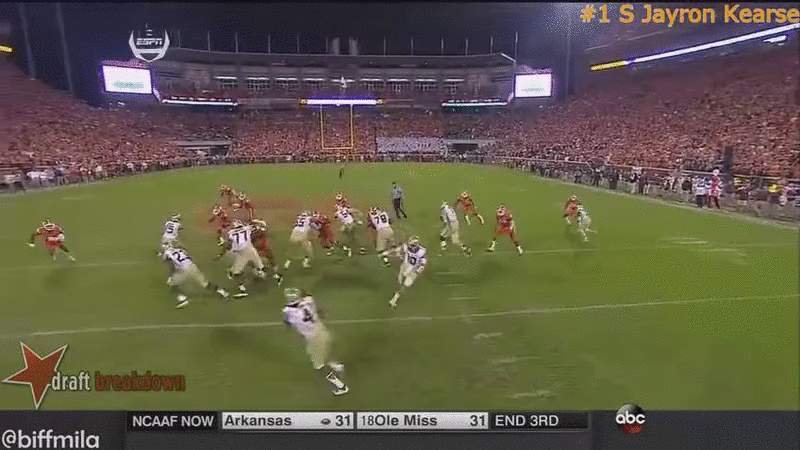 His lack of speed is evident. Despite the throw floating, the receiver stumbling, and Kearse having the angle, he gets dusted as the receiver scores.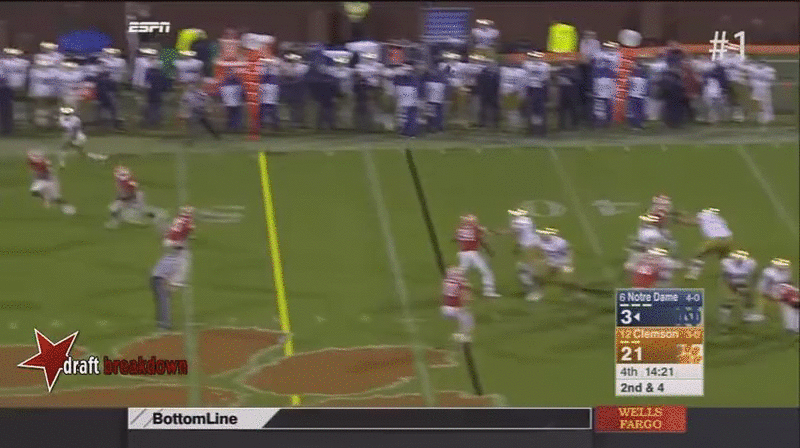 Kearse apparently has a visit scheduled with Pittsburgh and that was the catalyst for writing this report. While his tenacity is admirable, he is not a player who is going to excel in space. Tony Pauline said he heard from scouts who thought he should bulk up and play linebacker and while I get that sentiment, linebackers have to be able to perform a lot of minute changes of direction in cramped quarters. Kearse isn't going to excel there either.
And even if you put him in that Mark Barron type role, the Steelers don't have the personnel or scheme to really adapt to something like that.
When you're a safety who is slow and stiff, it's usually only time before you're exposed at the NFL level. Even if you can hit and wrap up. Hard for me to fall for Kearse.
Projection: Mid-Late 4th
Games Watched: vs Syracuse (2014), vs Notre Dame, vs Florida St, vs North Carolina
https://www.youtube.com/watch?v=YE7MszkB0oM