As you should know by now, our attention has now shifted to the 2016 NFL Draft as it relates to the prospects. From now until the draft takes place, we hope to profile as many draft prospects as we possibly can for you. Most of these player profiles will be centered around prospects the Pittsburgh Steelers are likely to have interest in.
Another look at someone the team has shown some level of interest in. Baylor's Jay Lee.
#4 Jay Lee/WR Baylor: 6'1/6 215
The Good
– NFL frame with size and length
– Quick to the tuck, secures the catch and gets upfield in a hurry
– Did well working off press in limited opportunities, able to get skinny on route and uses his hands well
– Size makes it difficult for him to immediately go down
– Productive career and an especially strong senior season
– Raw player but with upside once his game gets refined
The Bad
– Timed as just a marginal athlete (4.53 40, 33.5 vertical, 9'11" broad at Pro Day)
– Raw route runner who didn't have to run much of the route tree, mainly consisted of hitches, slants, and go routes, rounds off more advanced routes
– Offered a ton of free releases in spread system, able to play in space and benefited from quirky offense
– Inconsistent hands and focus, both causing drops, and game shows peak and valleys
– Has to do a better job of understanding route depth
– Wasn't always asked to give effort as a blocker but fell off blocks and didn't play to frame in the instances where he did
– Doesn't always make self an open target in scramble drills, has to do a better job working back to the quarterback
– Minor injury concerns
Bio
– 26 career starts, full-time starter in 2015
– 2015: 38 receptions, 758 yards (19.9 YPC) 8 TDs
– Career: 101 receptions, 1700 yards (16.8 YPC) 15 TDs
– Suffered torn PCL before 2012 season, missed first four games, suffered hamstring pull during preseason camp prior to 2014 season
Tape Breakdown
As we get near the end of our scouting reports, we want to keep a focus on players the Steelers have any ties to. Pittsburgh sent the big guns to Baylor's Pro Day and though I don't think it was ever confirmed, there were reports they met with Jay Lee. That makes sense considering Lee wasn't invited to the Combine, and this was a prime chance to learn more about him after a decent-ish Senior Bowl week.
Watching Baylor's offense is fun for me, the fan, but sucky for me, the amateur scout. Context and what they're asked to do is really key. It's difficult to argue with the results, Baylor's offense is one of the most potent in the league, but Art Briles lets their receivers take plays off when they're not involved in the blocking scheme or route tree. So you're going to see him and the others walking around off the ball, loafing around, but that's all part of the philosophy.
That makes it hard to get a read on him because it limits my chances to look at him. Not learning anything from someone jogging through a route. The offense spreads defenses out, created a lot of cushions, though I have seen Lee beat press coverage, and think he can do it well at the next level.
Touchdown here on this backshoulder throw. Tough for the corner to defend but you really have to appreciate Lee winning on an outside breaking vertical route with that wide of a pre-snap split. Those aren't meant to run outside routes because there is no room for the receiver to go. So major props to staying on the stem of your route, dipping your shoulder and keeping space between you and the corner, find the ball, and score. Best play I saw from Lee.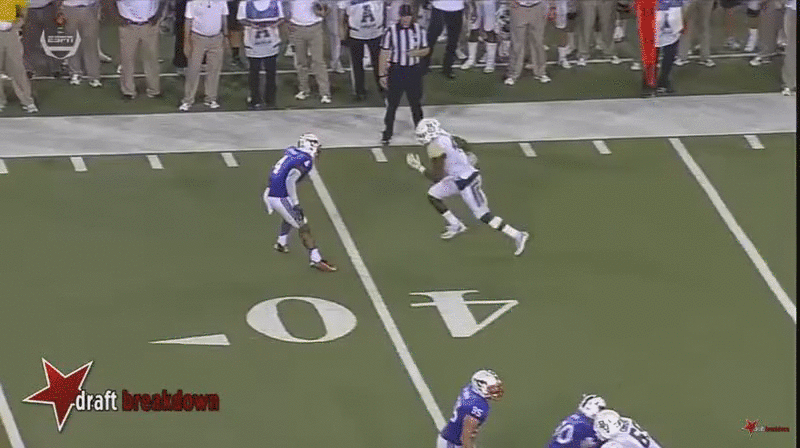 He's pretty quick to the tuck and gets upfield immediately after the catch. One reason why his YPC was as high as it was.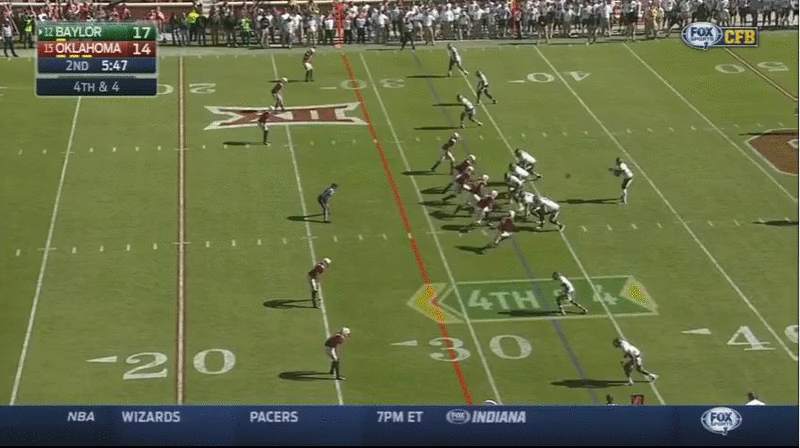 But Lee had focus/drop issues, something I saw with Corey Coleman too, and I think at least part of that can be contributed to an offense that lets its guys take plays off. Creates that lack of focus and attention to detail. So maybe Lee's hands aren't bad, but he's going to have to play in the NFL, the biggest stickler for details. Huge adjustment and something he's never experienced before. Get by on talent in high school, get by on scheme in college. NFL is going to be a major wake up call.
That lack of focus created those peaks and valleys. Against SMU, he caught three touchowns but dropped another three passes, one leading to an interception.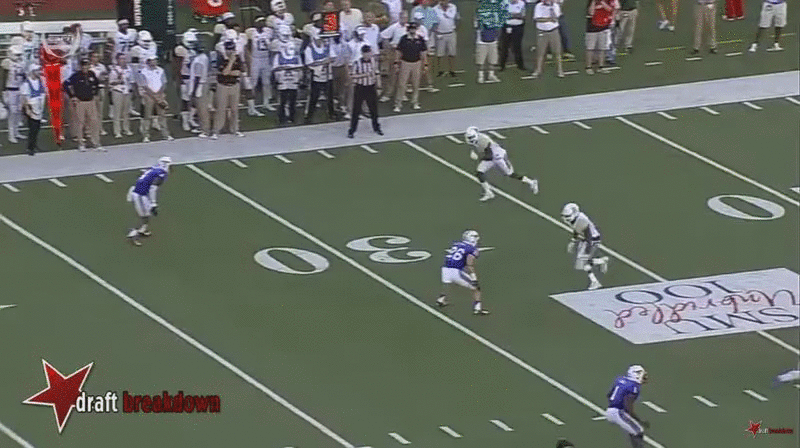 More detail problems. Scramble drill. Lee, who you can see pop up on the right side of the frame, runs towards the MOF. Need to run with your QB because no one worth their weight is tossing this across their body. The QB is forced to run for a short gain before getting chased from behind.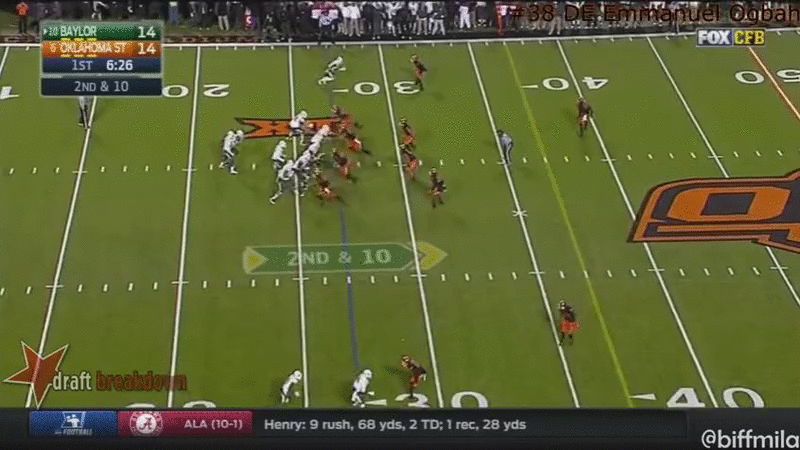 Though I'm sure his slant is normally run at this depth, with the defender sitting in his path, you need to come under him. Have to be able to make adjustments on the fly. Lee doesn't and instead, runs into him. Lucky it wasn't picked. Mistakes anywhere but especially in the red zone are killers.
His numbers at his Pro Day were bleak, especially for a team like Pittsburgh, who almost always scoop up guys who at least sit at the top of the mountain in one area. Lee's three cone is the only impressive figure (6.75) and again, that's a Pro Day time.
Lee needs a lot of reps to refine his game, he is very raw, but the situation in Pittsburgh would provide that. He probably wouldn't be asked to play a single snap his rookie year and that's a good thing for all parties involved. In 2017, when the depth chart may get shaken up, the opportunity will mesh between team needs and Lee's readiness.
I am not crazy about him, though I get a gut feeling Todd Haley is a fan, but I'm not going to be sour if he's the selection. It wouldn't surprise me at all to see the Steelers burn a late round pick on him, adding Lee to a long list of interesting body types the Steelers have taken.
Projection: Early-Mid 6th
Games Watched: at Oklahoma (2014), at SMU, at Oklahoma St, Senior Bowl