As you should know by now, our attention has now shifted to the 2016 NFL Draft as it relates to the prospects. From now until the draft takes place, we hope to profile as many draft prospects as we possibly can for you. Most of these player profiles will be centered around prospects the Pittsburgh Steelers are likely to have interest in.
Look at Temple defensive linemen Matt Ioannidis. 
#9 Matt Ioannidis/DT Temple: 6'3/4 299
The Good
– Shows upper body strength to hold the POA vs drive blocks, hand use to disengage
– Relentless pass rusher who works hard and has several moves in his arsenal, even if he isn't a prolific pass rusher (swim, spin, bull)
– Bull rush is most successful, strength and keeps lower half moving to show the ability to collapse the pocket
– Gets low, has proper pad level, and gets his arms extended
– Above average initial step
– Not a remarkable athlete but makes up for it with his motor and effort
– Leader, regarded as one of the toughest players in the locker room, and has a good deal of starting experience
The Bad
– Unimpressive frame with below average length (32 3/8 inch arms)
– Too often stuck as a pass rusher despite moves and energy, inability to get after the quarterback has potential to greatly limit him at the next level
– Needs to be consistent in lane integrity as a contain rusher, avoid giving up the edge
– Marginal pass rush production
Bio
– 33 career starts for Owls
– 2015: 10.5 TFL, 3.5 sacks, 4 PDs
– Career: 29 TFL, 10 sacks, 7 PDs
– Two year captain
– Switched to #9 in 2014, players regarded as the toughest on the team get to wear single digits
– Had great Senior Bowl week, one of the most surprising players
Tape Breakdown
I gotta admit, Ioannidis is someone who really surprised me down at the Senior Bowl. I had watched three games prior to Mobile and thought I figured him out. Plugger against the run, high motor dude, very poor pass rusher. But he dominated one-on-ones in Mobile. Here was my final note on him.
"My view has been warped after this week and he'll have me rushing back to the tape to watch him closer. Ioannidis is quick off the line and uses his hands well to shed blocks. Unless you're an old-school one tech, you better be able to get after the quarterback and Ioannidis showed signs of that."
I still don't see him as a great pass rusher but that week was big for him and like I wrote, changed my perspective. Still, it's hard to find those signs of it on tape.
I do see a pretty impressive first step. Like here vs Notre Dame. The Fighting Irish's blocking scheme looks off here, but part of that is due to Ioannidis disrupting it, forcing the back to bounce the run and barely get back to the line.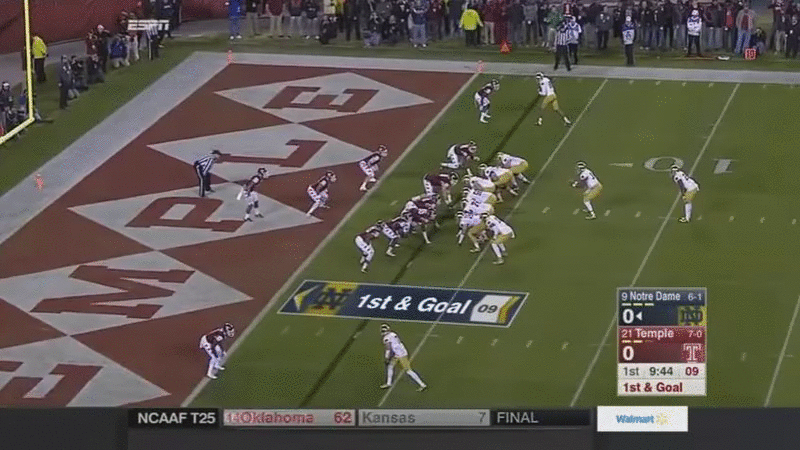 Does a nice job shedding this block as the guard leaves the double-team, making the tackle.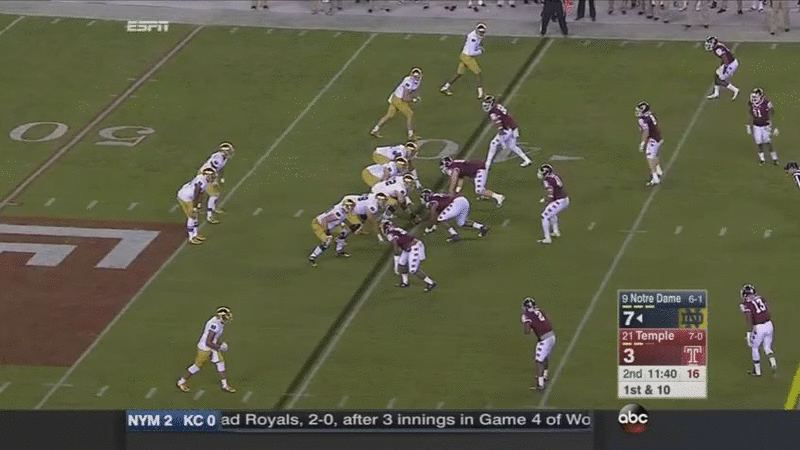 Like his punch and strength to beat up on this ECU right guard and running back, even if it doesn't result in a pressure.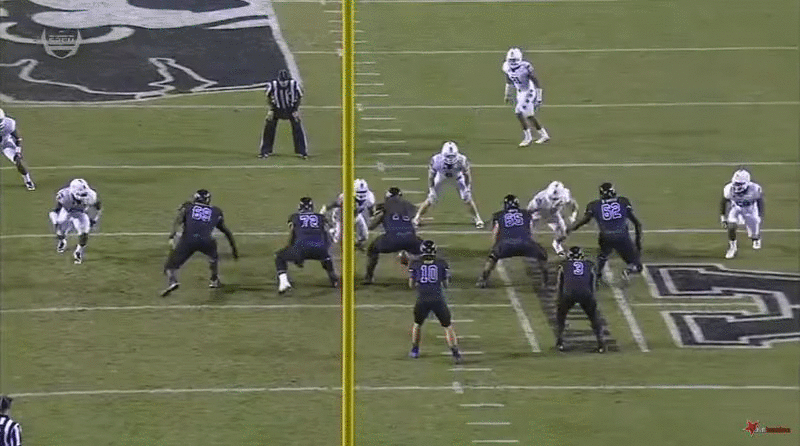 And though I don't regard him as anything remotely close to an exceptional athlete, he does move his butt down the line. Tracks down this screen on the perimeter.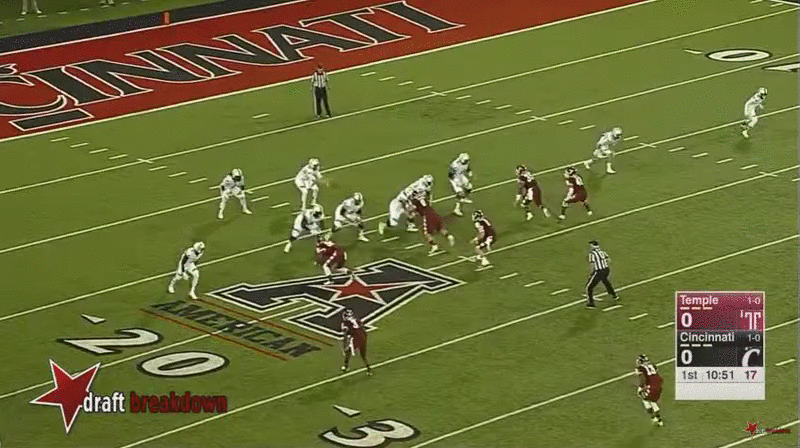 But he can get stuck as a pass rusher, and I'm worried the interior big uglies in the NFL are going to eat him up. Watch all the difficulty Ioannidis has here, taking a good five seconds to finally work off his man.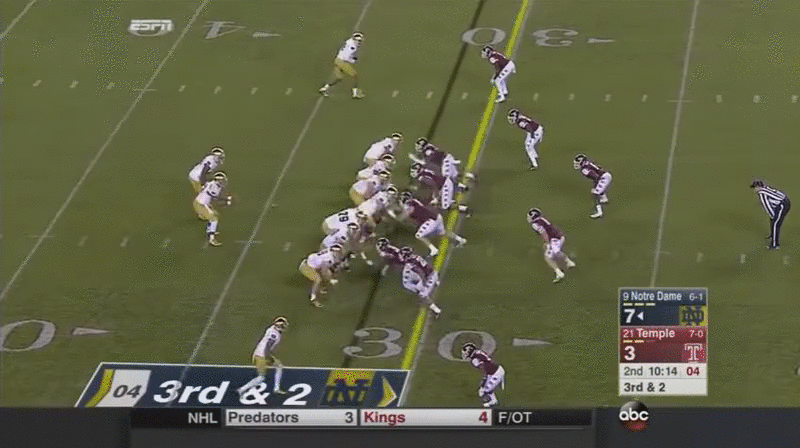 And that's what it comes down to. If he can provide a consistent source of pass rush, not a Geno Atkins type of production, but not being a liability, he can succeed. If not, his role is very unclear. Not your prototypical big man to play the one, not enough of an athlete to play the three, too stubby to play the five in an odd front.
I'm confident though that Ioannidis will work his tail off, be a positive impact in the locker room, and only improve the team's culture. If he fails, it won't be for a lack of effort. But, I don't see a great fit in Pittsburgh because of an ideal role and overall unimpressive athleticism.
Projection: Late 5th
Games Watched: at Cincinnati, at East Carolina, vs Notre Dame