As you should know by now, our attention has now shifted to the 2016 NFL Draft as it relates to the prospects. From now until the draft takes place, we hope to profile as many draft prospects as we possibly can for you. Most of these player profiles will be centered around prospects the Pittsburgh Steelers are likely to have interest in.
Breaking down Joe Schobert on this first Sunday in April.
#58 Joe Schobert/OLB Wisconsin: 6'1/3 234
The Good
– Disciplined player versus the run who maintains gap integrity and plays with proper technique
– Show strength to hold POA vs TEs and ability to disengage, isn't prone to getting stuck and washed
– Brings tons of effort, hard-working player who earns the big plays he makes
– Processes information quickly, able to diagnose and react, and rarely out of position or late to the ball
– Versatile, played off-ball on left and right side, variety of assignments, used in man and zone in coverage
– Special teams value, personal protector on punt coverage in 2015
The Bad
– Lacks ideal length (31 1/2 inch arms)
– Not a natural and ineffective pass rusher who struggles to consistently bend the edge
– Lacks a go-to pass rush move and better served as an off ball linebacker
– Needs to develop a stronger anchor against FB lead blockers or OL drive bocks, can get knocked around
– Misses a couple opportunities he gets, has to show consistency in ability to finish
– Not a remarkable athlete
Bio
– 45 career games, 28 starts
– 2015: 19.5 TFL, 9.5 sacks, 5 FFs, AP 2nd-Team All-American
– Two-time captain in high school
– Lettered in football, baseball, basketball, and track (high jump)
Tape Breakdown
Schobert is a kid I'm high on. He might not be flashy, isn't talked up much in draft circles, but much like Chris Borland, the dude can play. He's simply come up with big plays in equally big moments.
Fourth quarter against Iowa, Badgers down six. Schobert, as the force player, is able to keep his outside free, maintaining leverage, and somehow able to force this fumble that Iowa luckily recovered.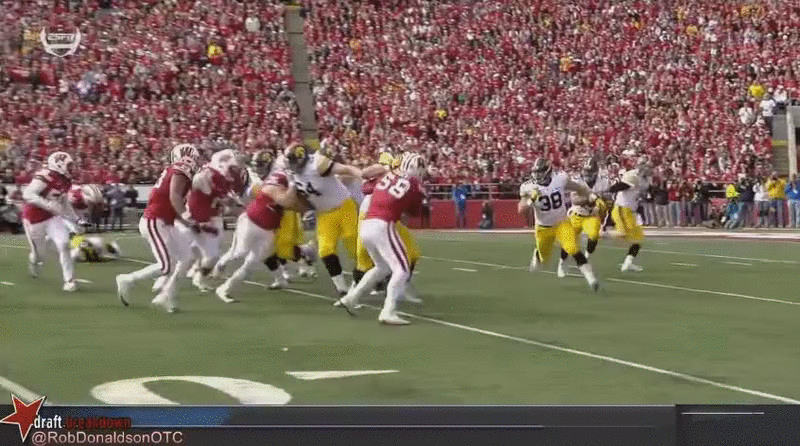 Though he isn't a great pass rusher, the effort is certainly there. Earlier versus Iowa, Schobert tracks the QB down, knocks the ball out, and then races it down to recover it.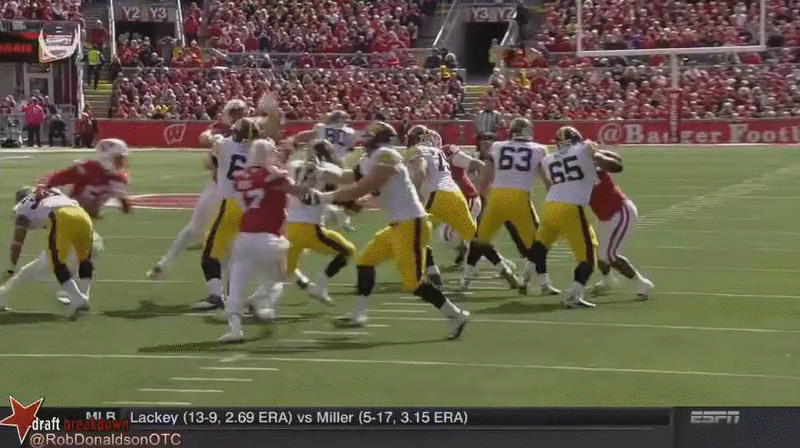 And this is just a flat out effort play. Beat the left tackle, split the double-team, work off the back, dive and record the sack. He's not a natural pass rusher but his effort and physicality allowed him to nearly hit the double-digit sack mark in 2015.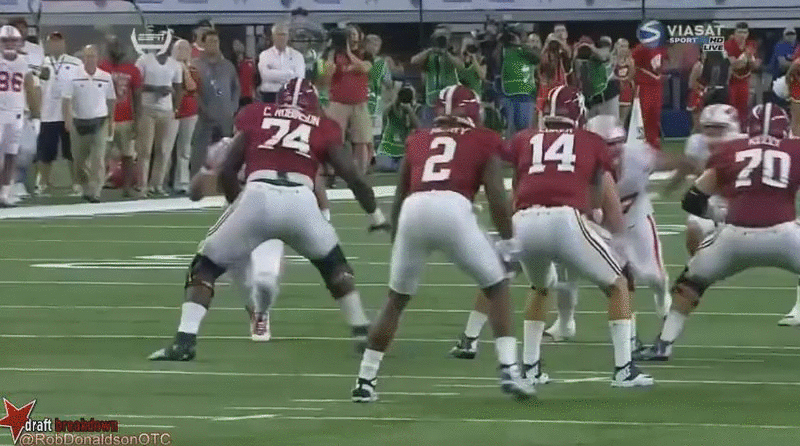 Schobert shows the ability to disengage from tight ends in the run game while maintaining his run fill. Force player, keeps Kenyan Drake inside, sheds, and makes the tackle.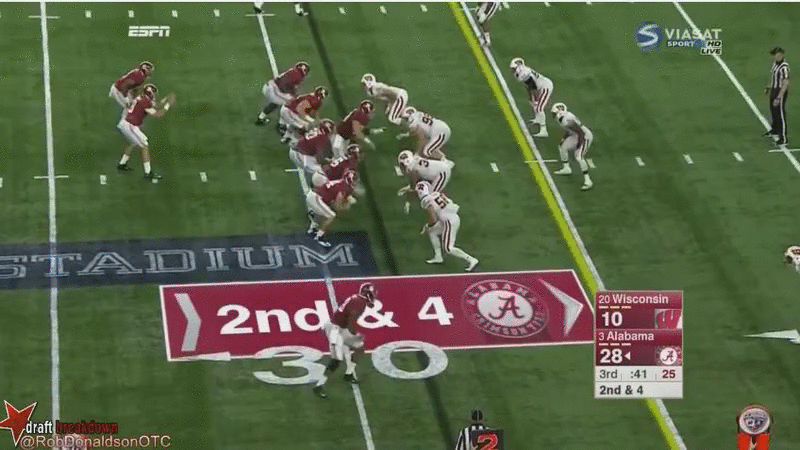 But like I've written to top off the negative, he is not a natural pass rusher. No real plan, not much bend. Wins with effort. Here, he gets worked up the arc very easily.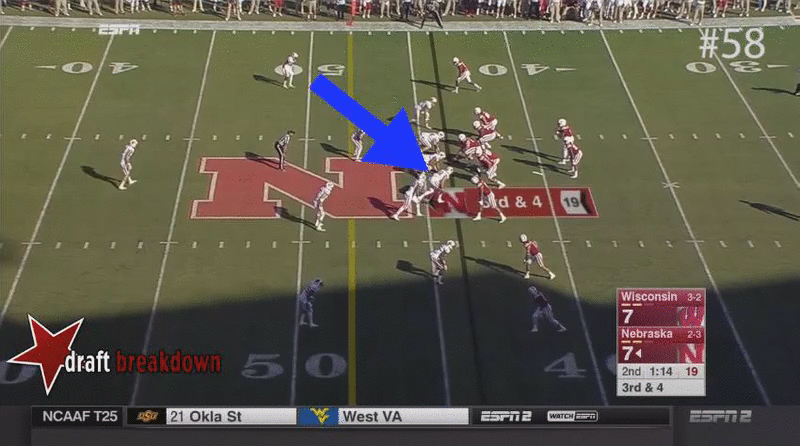 But even with the gaudy numbers put up, there were still some he left on the table. Has to finish some of those chances.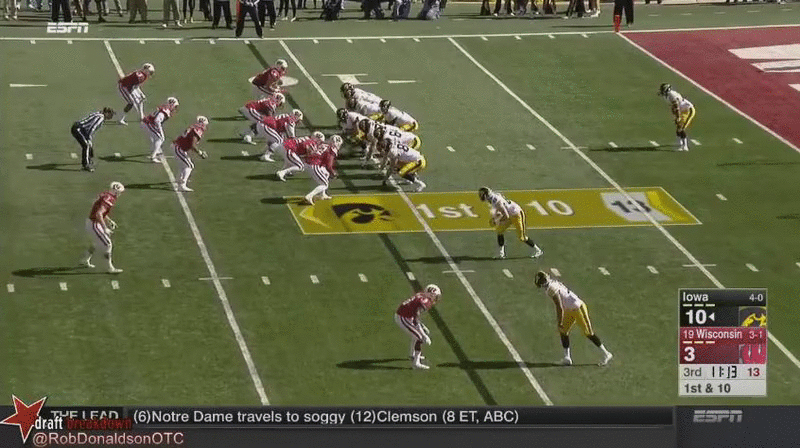 I really love Schobert's game and think he, like Borland, is under too many people's radars. That said, he is best to fit into a 4-3 as a SAM or MIKE linebacker because again, he isn't a natural pass rusher. Just hope he doesn't wind up in Cincinnati. I don't want to face him.
Projection: Early-Mid 3rd
Games Watched: vs Minnesota (2014), at Alabama, vs Iowa, at Nebraska