As you should know by now, our attention has now shifted to the 2016 NFL Draft as it relates to the prospects. From now until the draft takes place, we hope to profile as many draft prospects as we possibly can for you. Most of these player profiles will be centered around prospects the Pittsburgh Steelers are likely to have interest in.
Back to the secondary with an evaluation of Baylor corner Xavien Howard.
#4 Xavien Howard/CB Baylor: 6'0/1 201
The Good
– Big frame with some length
– Physical player who can excel in the boundary, force outside release and pin receiver to the sideline, eliminate space
– Shows the ability to turn with fluidity but has some upper body issues that make it look clunky
– Strength and tenacity to reroute in Cover 2
– Not passive, will try to come up and support the run, shed blocks, stay clean
– Productive career, impressive interception numbers last two years
The Bad
– Good, but not great, straight line speed (4.55 40)
– Struggles to stay in-phase and find the football vertically, picked on and beaten vertically
– Can turn but upper half flails too much, wasted motion, that slows him up and makes his turn look clunky
– Misses too many tackles and isn't reliable against the run
– Fails to times his jumps well and struggles at catch points
– Grabby and drew too many penalties
– Needs to get more depth in some zone drops
– Schematically limited to boundary in college and likely the same at the next level, can't play in space
Bio
– 26 career starts, declared as a redshirt junior
– 10 career interceptions, 9 last two years as a starter
– 2015 All Big-12 First Team
– Played basketball and ran track in high school
Tape Breakdown
I put on extra tape of Howard just to make sure I wasn't missing anything. But after five games, I'm just not seeing it. He's viewed as a second round corner, and 7th of the group, by places like NFL Draft Scout. But my opinion is not nearly as high. But first, the good.
There is aggression and Howard does seek contact. Wants to stay clean on blocks and will attack in the run game. That's a positive start, even for a guy with tackling issues; the latter can be coached. A lack of aggression is much tougher.
On this RB screen to the top, Howard fights through two blocks and makes an immediate tackle.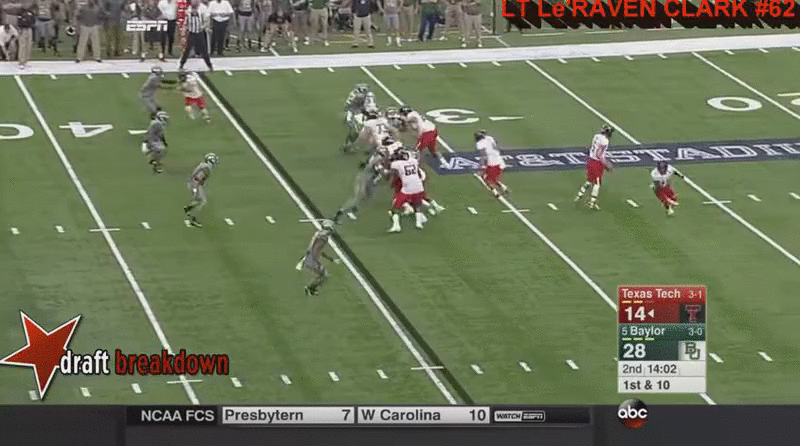 Watch Howard pin the receiver to the sideline and ride him out of bounds. Near the end, the ref throws his hat to indicate the receiver has stepped out and unable to be the first offensive player to touch the football. That's Howard at his best. Play the boundary, use length/strength to pin receivers.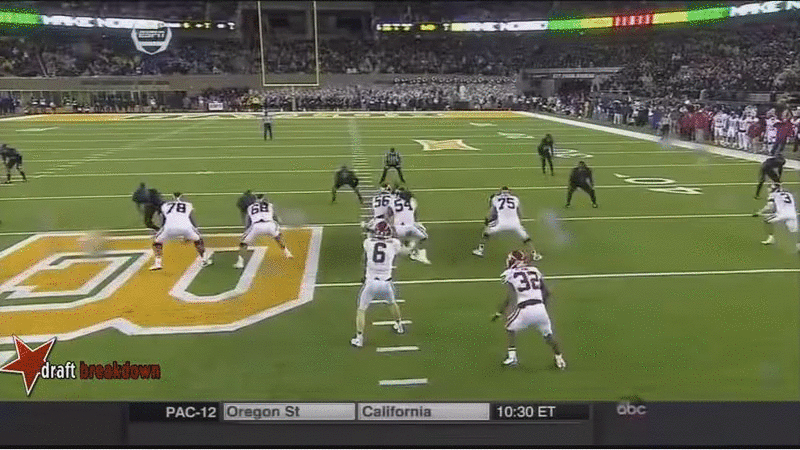 But he struggles mightily finding the ball in man coverage. And I don't mean the literal, look-back-for-the-ball, an overrated tactic and common, misinformed complain from fans. He struggles to stay in-phase with receivers, and was repeatedly picked on by offenses. This TD given up against North Carolina was as ugly as I saw it.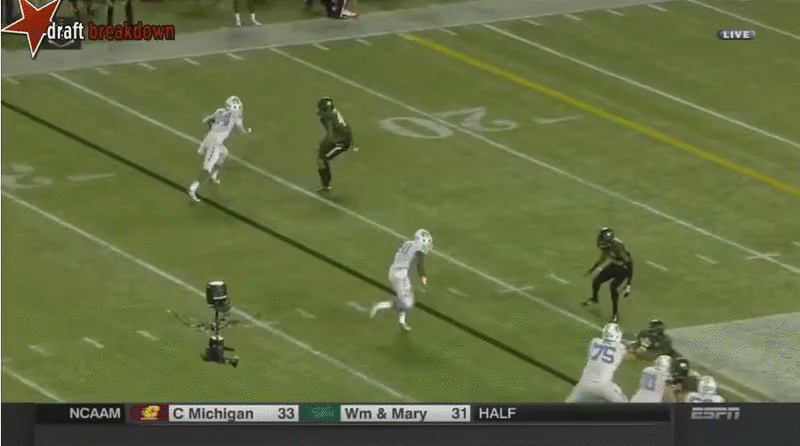 Look back for the ball, lose the receiver, and then airplane your way out of bounds while the receiver makes an uncontested catch. Yikes.
And again here, in 2014 versus Michigan State. Doesn't find the football and the safety has to clean it up. Just too much separation allowed at the catch point.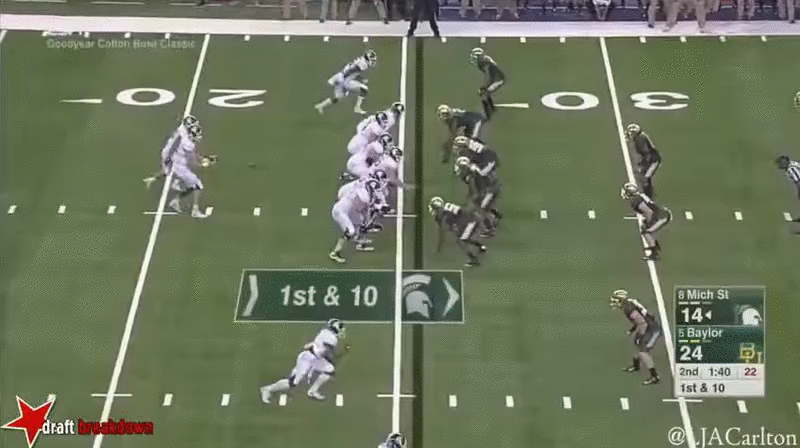 What not to do if you're a cornerback beat. Look back for the ball. Quarterback isn't throwing it to you, buddy. Another vertical TD allowed by Howard.
His tackling ability is hit-or-miss. Can't fight off this stalk block and bring down the QB, who scoots for a couple extra yards.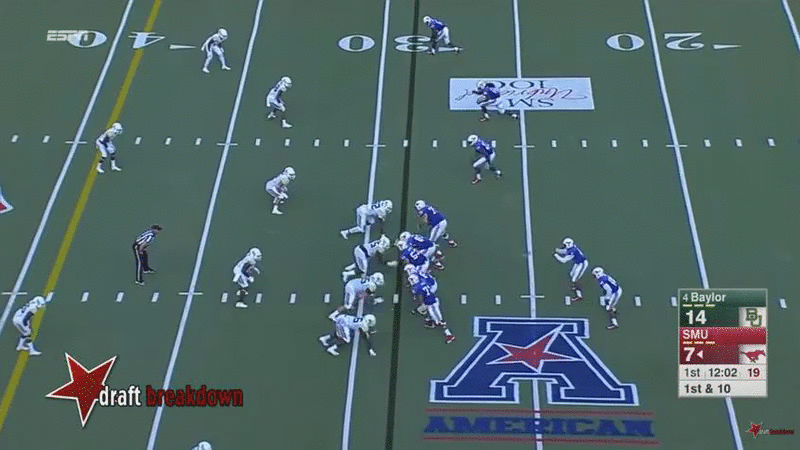 Though he showed explosion, especially at his Pro Day (38 inch vertical), I don't see a tremendous athlete. Not terrible, but to be a shutdown guy? I don't see it. Don't think he's a good enough athlete to play in the field and in space and was hidden away on the boundary, forcing an outside release to pin the receiver to the sideline and cut down space. That becomes much tougher in the NFL because the hash marks are tighter, creating more even space to each side.
Almost across the board, not a guy I'm interested in. He'll go higher than my projection but I don't like him.
Projection: 5th Round
Games Watched: vs Michigan St (2014 – Bowl), at SMU, at Texas Tech, vs Oklahoma, vs North Carolina (Bowl)