As you should know by now, our attention has now shifted to the 2016 NFL Draft as it relates to the prospects. From now until the draft takes place, we hope to profile as many draft prospects as we possibly can for you. Most of these player profiles will be centered around prospects the Pittsburgh Steelers are likely to have interest in.
Another day, another corner. Profiling Temple CB Tavon Young.
#1 Tavon Young/CB Temple: 5'9/1 183
The Good
– Incredibly twitchy corner, compact in his pedal with fast feet ready to turn and explode
– Loose, fluid hips with excellent change of direction, stop/start ability is ideal
– Ability to transition out and explode downhill creates power as a tackler, making up for his lack of muscle
– Leaper with a vertical and the ability to track and time his jumps well
– Shows ability to find and play the pocket on vertical throws and driving underneath
– Stays in-phase in man coverage, keys hip of receiver, and doesn't allow much space
– Has straight-line speed to play in a man heavy scheme
– Takes sound angles in run and pass
– Emotional player, wears heart on sleeve
– Better than expected tackler who is not the best, but shows strong hands and willingness to stick face in the fan
– Played variety of assignments and coverages at Temple, will help ease transition regardless of system he goes to
The Bad
– Obviously undersized without much bulk, lacks length and hand size (30 5/8 arms, 9 1/8 hands)
– Way too grabby of a receiver downfield, has to learn to play cleaner, routinely flagged
– Field corner at Temple, most work outside, though some in slot, but NFL home is likely to be inside, will need lots of reps to get comfortable there
– Has issue in some zone concepts, being able to reroute receivers, bump them off the stem of their routes
– Prone to biting on fakes, guessing on routes, and can get himself out of position in man coverage
Bio
– Three year starter with at least one start in all four years, 32 in all
– 2015: 7 career interceptions, 4 in junior year, zero last season
– Missed two games in senior season with unknown injury
– Successful track star in high school, helped broke Maryland record in 4×100 relay
Tape Breakdown
You know that I'm the defender of the short corner but I am not always the defender of the short corner. Loved Jonathan Jones, meh on Cyrus Jones.
Young doesn't share the same last name but he is short, barely crossing the 5'9 threshold. Let the rage consume you, Steelers' Nation. I'll meet you in the comments section.
As you would hope, Young is an athletic corner but his change of direction and feet exceed any reasonable expectations. In a word, they're awesome. Fast feet in his pedal with short steps, ready to explode downhill or flip and run. Loose hips and I don't see any stiffness in his ability to flip.
Though he is not an impressive corner physically, a little stubby, not much bulk, he's able to create power with his explosion downhill that can allow him to be an impact tackler. This play against Memphis sums that up.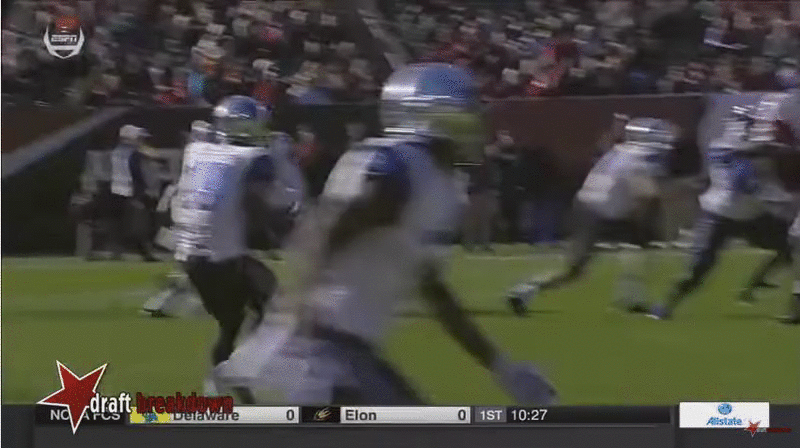 And he isn't a terrible open field tackler either, showing strong hands and the ability to be more than just an ankle-nipper.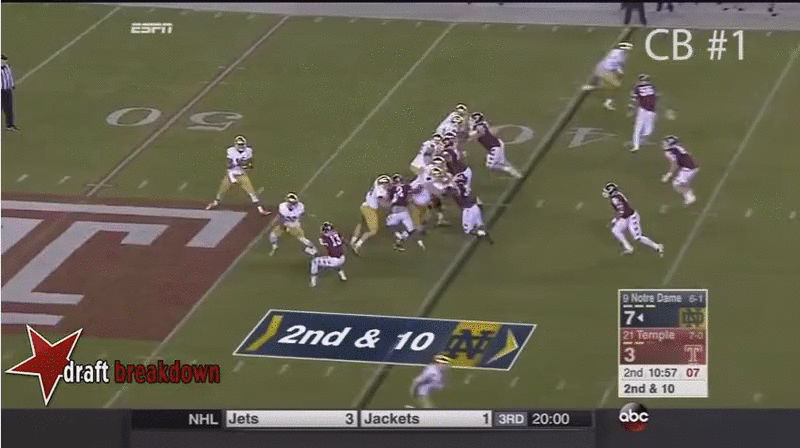 His Notre Dame game was awfully impressive, facing Will Fuller, one of the fastest receivers in college football. Here, Young shows his speed, ability to track the football, time his jump, and make the play. Big time stuff.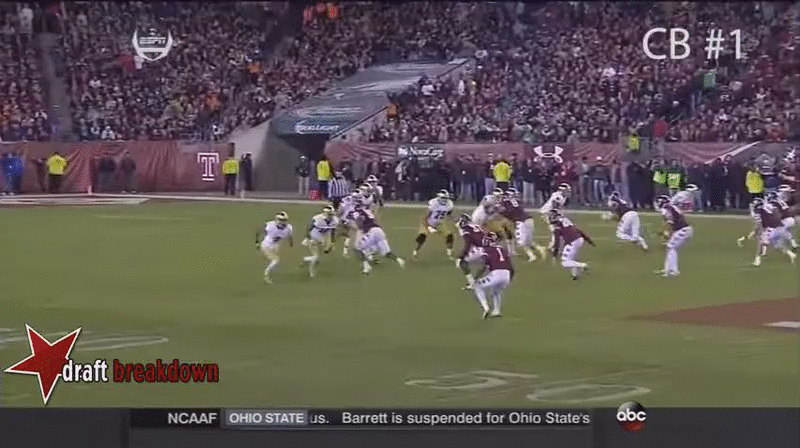 His biggest issue comes in man coverage, getting shook by stem fakes off the line by receivers. Needs to hit that film study harder and read the receiver's hips better.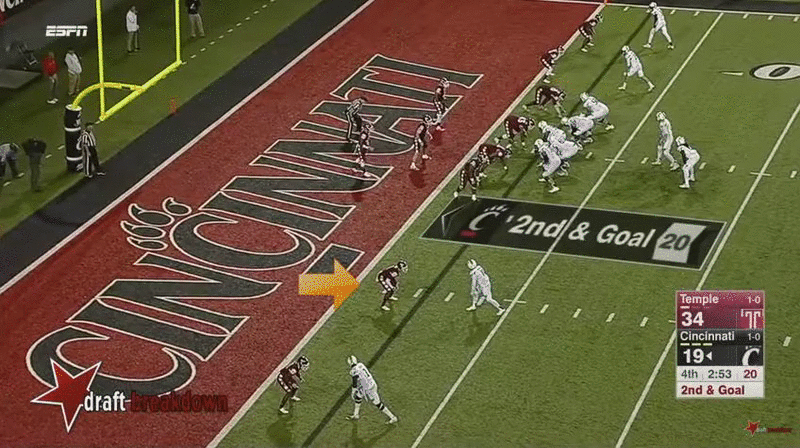 His zone coverage and ability to reroute is an issue, popping up most noticeably late in the game against Notre Dame. Some blame falls on the safety but a poor reroute by Young in his Cover 2 shell.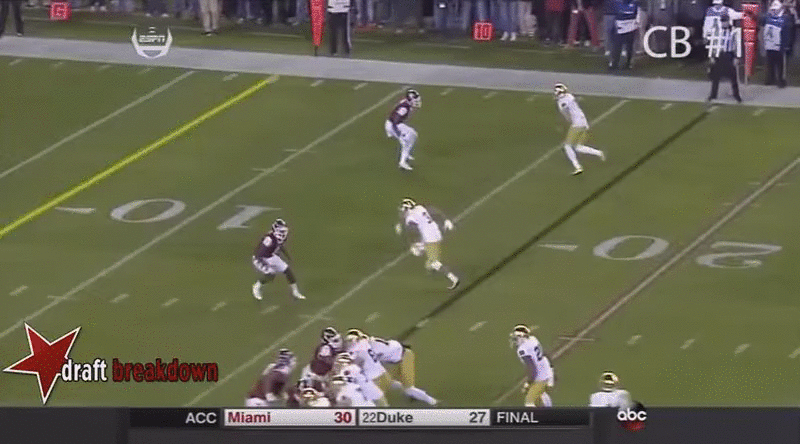 Young profiles as an excellent slot corner in the NFL. Not just because of his height, but his change of direction ability and capability of finding and playing the football. He has the speed, movement, and tacking ability to not only survive, but thrive, in the league.
Is that a fit for Pittsburgh? It depends on how the team views William Gay. I'm working under the assumption Senquez Golson will be the #1 slot corner heading into camp. If he gets injured, does the team want to move William Gay inside and replace an outside corner?
Or would they rather keep Gay where he is? If so, would they want their slot corner, the hub of communication, to be a rookie? That is dicey, and why ultimately, I'm not sure if Young is in their crosshairs.
My guess is that they're looking for more outside corners, given how much of an unknown Cortez Allen has become and Doran Grant has always been.
To bring it back to Young, there will be a bit of a transition there should he move inside permanently. He did play some in the slot but mostly on the outside, outside the numbers over #1.
I like Young. A lot. I just don't expect him to land in Pittsburgh.
Projection: Early-Mid 4th
Games Watched: at Cincinnati, vs Notre Dame, vs Memphis, Senior Bowl