As you should know by now, our attention has now shifted to the 2016 NFL Draft as it relates to the prospects. From now until the draft takes place, we hope to profile as many draft prospects as we possibly can for you. Most of these player profiles will be centered around prospects the Pittsburgh Steelers are likely to have interest in.
Breakdown of Virginia corner Maurice Canady.
#26 Maurice Canady/CB Virginia: 6'1 193
The Good
– Ideal height/weight with decent length for his frame (31 5/8 inch arms)
– Triangle numbers are solid, tested well at the Combine (4.49 40, 38 inch vertical, 10'4" broad)
– Transitions quickly out of his pedal, powerful lower half, aggressive and closes downhill with the ability to wrap up in the open field
– Works hard in run support, sheds blocks, admirably sacrifices his body
– Uses size and length to compete with the ball in the air, able to recover and make plays on the football smaller corners can't
– Experience playing both sides of the field and saw some work in the slot
– Quality starting experience
– Limited but shown success as a punt returner
The Bad
– Tape doesn't completely match his measurable, don't see the long speed or change of direction ability on tape
– Stiff in his change of direction and may eliminate him from man-heavy schemes in the NFL
– Ok, not great speed, and will struggle against the league's speedier receivers
– Struggled against top competition
Bio
– 34 career starts, full-time starter over the last two seasons
– 2015: 39 tackles, 0 INT, 1 FF
– Career: 5 INTs, 4 FF
– Five punt returns in 2015, 74 yard TD vs William & Mary
– Missed three games in 2013 with an unknown injury
– Team captain in high school
Tape Breakdown
We have been profiling a lot of short corners on the site lately, but hey, that's the trend the Steelers have gone. But we'll flip gears and look at a taller, longer corner in Canady, who comes in at 6'1, possessing more ideal size for the position.
He uses his size to throw his weight around and in very William Gay or Ike Taylor fashion, willing to sacrifice his body.
Canady isn't makng the tackle here but shows the physical player he is, throwing his shoulder into two Boise State blockers, taking them both out. It's cliché to conclude this but these are "Steelers" plays.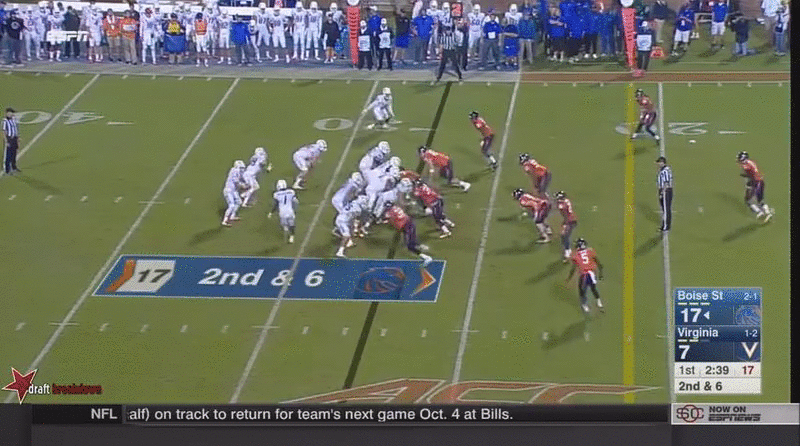 Really admire his effort and chase against the run, tracking him downfield to force this fumble the Cavaliers would recover.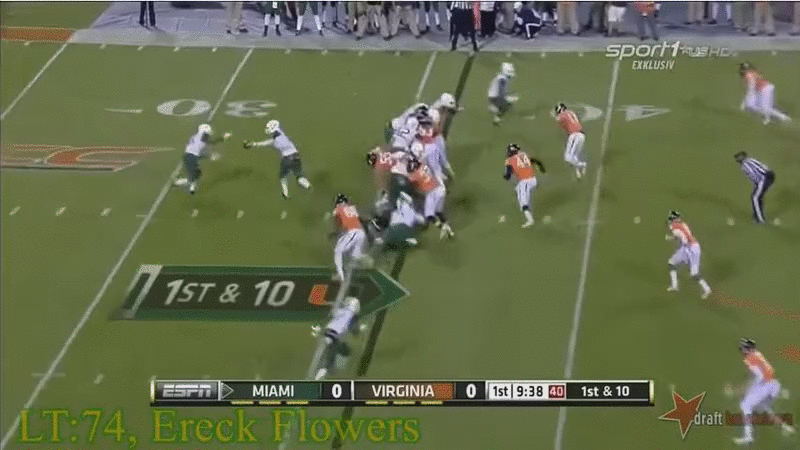 One more look at his run support. Quick screen here with Canady, at the top and over the LOS, sheds the receiver and makes the TFL.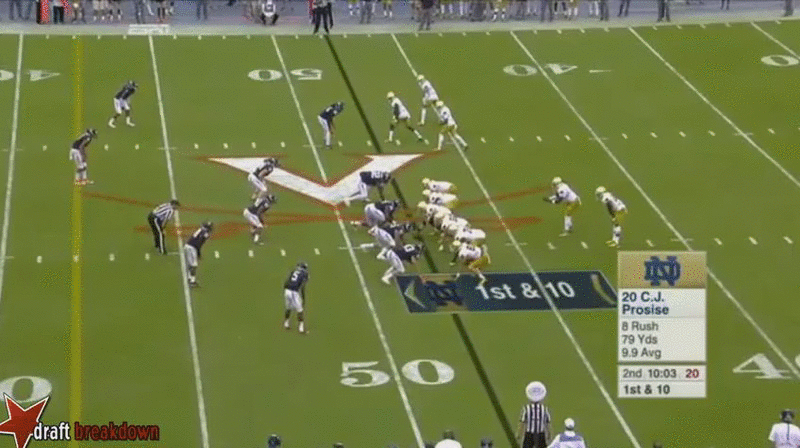 In space and in coverage, he shows an explosive lower half to click and close in off man and zone coverage. Cleans things up in a hurry.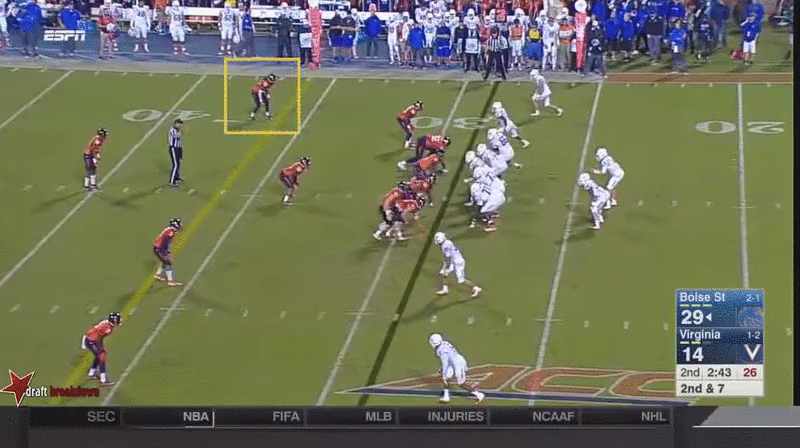 Over the three games I watched, he struggled terribly vs Miami in 2014, going against Duke Johnson and Phillip Dorsett. The forced fumble aside, Canady got eaten up.
Dorsett beat Canady twice over the top, including this long touchdown.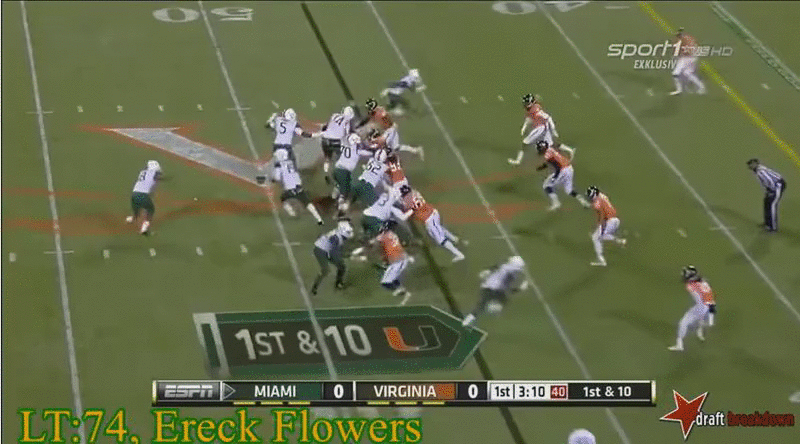 And the shift Johnson exposed some of the stiffness Canady has in his hips, making him look silly in space.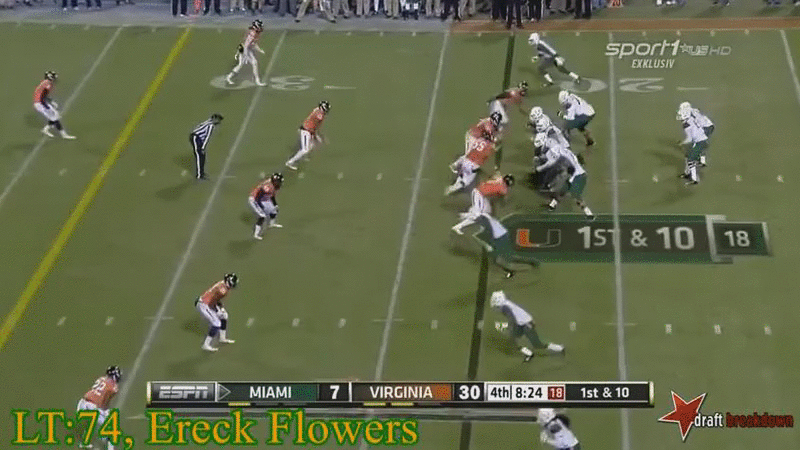 And again here, Canady missing Johnson in space.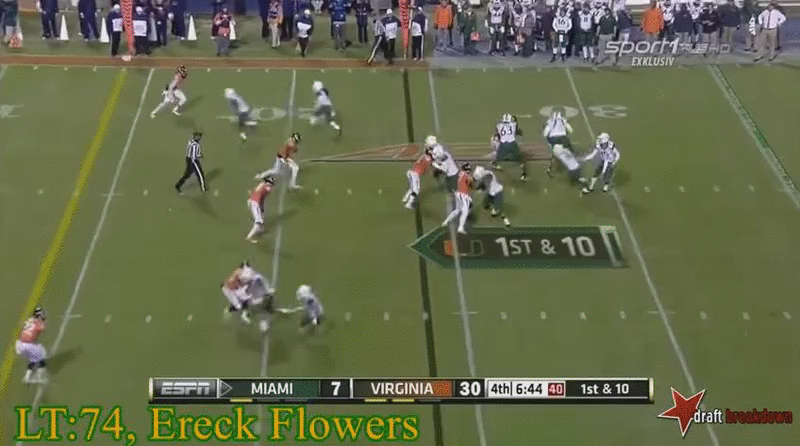 It is just one game but against those two top talents, ones you're going to see on a weekly basis in the NFL, it gives me reason to pause.
Canady is a bit like a poorer version of Artie Burns. Long players who timed well, don't always play to it, but fit well in this Steelers' scheme. Despite his blips, I still like his game and really dig the physical type of player he is, something that meshes well in the former Steel City. He won't fit well in a man-scheme but in a zone like Pittsburgh, Cover 3 look, he'll have his best chance to thrive.
Given that he's a 30+ game starter, physical, and with his timed numbers, fits what Pittsburgh is looking for, I think there's a good possibility he's on their radar on Day 3. They didn't bring him in for a visit, which is a bit surprising, but there will be 3-4 picks drafted who weren't brought in.
You also can't help but notice he's a Virginia boy, born in Richmond, and Mike Tomlin probably knows his middle school gym teacher. Makes it easier to get the scoop on the guy.
Projection: Early-Mid 4th
Games Watched: vs Miami (FL) (2014), vs Notre Dame, vs Boise St, Senior Bowl