As you should know by now, our attention has now shifted to the 2016 NFL Draft as it relates to the prospects. From now until the draft takes place, we hope to profile as many draft prospects as we possibly can for you. Most of these player profiles will be centered around prospects the Pittsburgh Steelers are likely to have interest in.
A look at Minnesota wide receiver K.J. Maye.
#1 K.J. Maye/WR Minnesota: 5'8/3 194
The Good
– Quick-twitch, fluid route runner with ability to separate
– Smart player, finds open grass and knows to sit down, show numbers, understands scramble rules and sticks with plays
– Feisty, aggressive blocker that helps make up for small frame
– Shows body control and ability to adjust to poorly thrown balls that are within his frame
– Decent senior season
The Bad
– Obviously lacking frame and doesn't have much muscle
– Lack of length limits his catch radius and has trouble working to balls thrown outside his frame
– Goes down easily, limits YAC threat and a big part of his potential
– Likely limited to the slot at the next level
– Occasional drop, influenced by a probable lack of hand size
– Return work is limited, little experience in his career
– Only one season of significant production
– Timed numbers are poor (4.65, 33 vert, 9'5" broad, 4.35, 7.18 at Pro Day)
Bio
– 20 career starts, 17 over final two seasons
– 2015: 73 catches, 773 yards, 5 TDs
– Career: 101 catches, 1190 yards 6 TDs
– Played quarterback in high school, began Gophers' career at RB, moved to WR in 2012
– Suffered broken ankle junior year of high school, missed most of the season
Tape Breakdown
On the positive end, Maye is an advanced runner who uses head and shoulder fakes to sell routes, ultimately creating separation. Flash the shoulders on this shallow cross, make space, haul the pass in, and absorb the hit.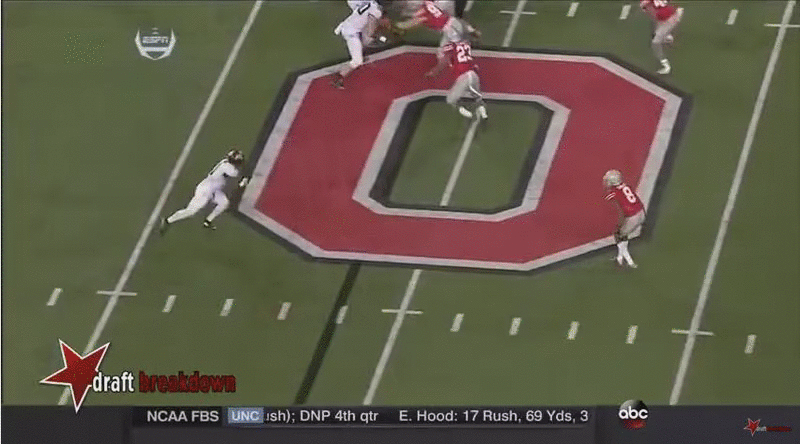 This is a great job of reading the underneath flat defender widen, replace him, and show the quarterback he's open. Would've been a fantastic chance for YAC had the throw not been low.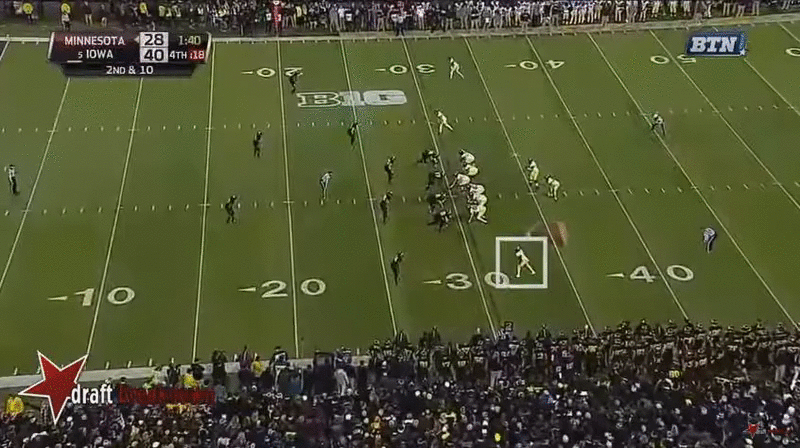 But the drops are a little too frequent for my tastes and his frame limits him. Has to go up for the ball on this slant and it clangs off his hands.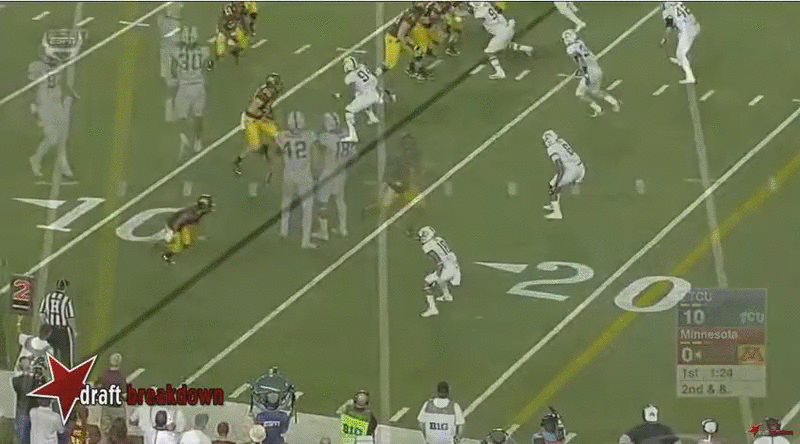 You don't want Maye as your point man in bunch sets. Struggles to get off press, the Iowa corner hear all over him the whole way.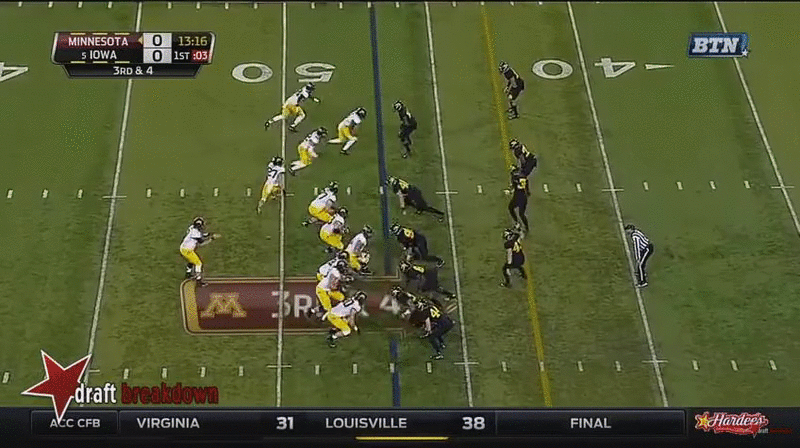 And his frame doesn't make him a consistent threat to win 50/50 balls. He shows the ability to track and adjust to the football, which I really like, but lacks the strong hands and frame. Nebraska DB knocks the ball out here. Down by 16, mid-4th quarter, this is a play your #1 receiver has to come up with, even if it's difficult.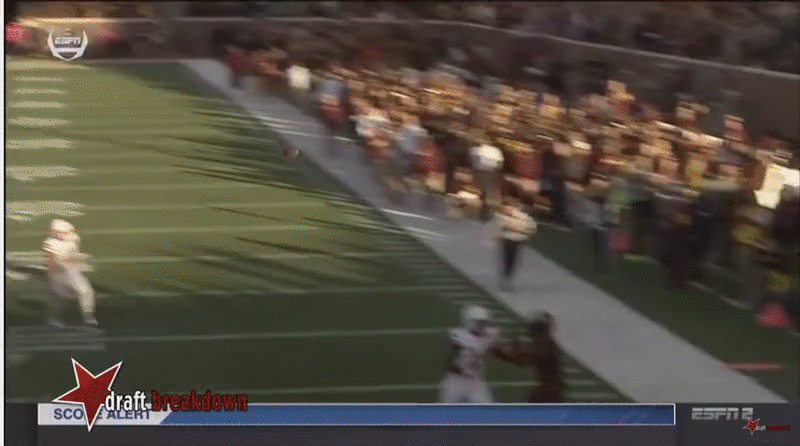 Maye is a crafty dude with some real positive traits working for him but a lack of size, YAC ability, and some really ugly times is a bad foundation to work with. Not invited to the Combine, I was hoping for a strong Pro Day. Like I posted above, the numbers were anything but. 4.65, 33 inch vert, 9'5" broad. Agility times of 4.35 and 7.18. Those are times of 220+ pound receivers. Not a sub-190 guy like Maye.
I see a little bit of Eli Rogers in Maye but Rogers is more explosive with return value. Maye simply falls short, figuratively and literally, in too many places to make me feel he's a draftable guy. But he'll compete in a camp somewhere and won't be an easy player to cut.
Projection: Priority UDFA
Games Watched: vs TCU, vs Nebraska, at Ohio St, at Iowa