As you should know by now, our attention has now shifted to the 2016 NFL Draft as it relates to the prospects. From now until the draft takes place, we hope to profile as many draft prospects as we possibly can for you. Most of these player profiles will be centered around prospects the Pittsburgh Steelers are likely to have interest in.
Another one of those undersized corner's today. Today, let's look at Ole Miss's Mike Hilton.
#38 Mike Hilton/CB Ole Miss: 5'9 184
The Good
– Quick-twitch player and explosive downhill, doesn't waste motion/steps
– Impact tackler downhill, throws his body around
– Reads 3 step game in off man well, anticipates and reacts in a hurry
– Willing participant in the run game, doesn't shy away from contact, active in run support, and numbers show it
– Experience blitzing from the slot
– Lots of experience overall, strong senior year
The Bad
– Obviously undersized and lacks size/bulk/length
– May not have enough speed to compete vertically, especially given lack of size
– Struggles to contest vertically, too easily boxed out
– Competes but predictably struggles to bring down bigger receivers/running backs
– Does not have a ton of experience in his pedal, more likely to open his hips and shuffle, and looked clunky (on his heels) when asked to pedal
– Likely limited to the slot in the NFL
– Minor injury concerns
Bio
– 40 career starts
– 2015: 70 tackles, 12.5 TFL, 2 INTs, 1 FF
– 226 career tackles, 25.5 TFL, 6 INTs
– Reportedly ran a 4.55 at Ole Miss' Pro Day
– Missed two games in 2013 with a hamstring injury, missed 2015 spring game with a right thumb
Tape Breakdown
Hilton is like a lot of the players I've written before. Blake Countess, a little bit of Jonathan Jones. Tiny dudes but balls of energy who fly around. But Hilton might be the one most active against the run. Sure, there are reasonable knocks against him because of his size, but 25.5 tackles for loss for a dude 185 soaking wet is impressive, no matter how you try to focus on his physique. Lost count the number of third down tackles short of the sticks he made.
Anyone who can bring down the 6'6/5 244 pound Paxton Lynch this quickly can hit. And isn't afraid to take on anyone, regardless of size.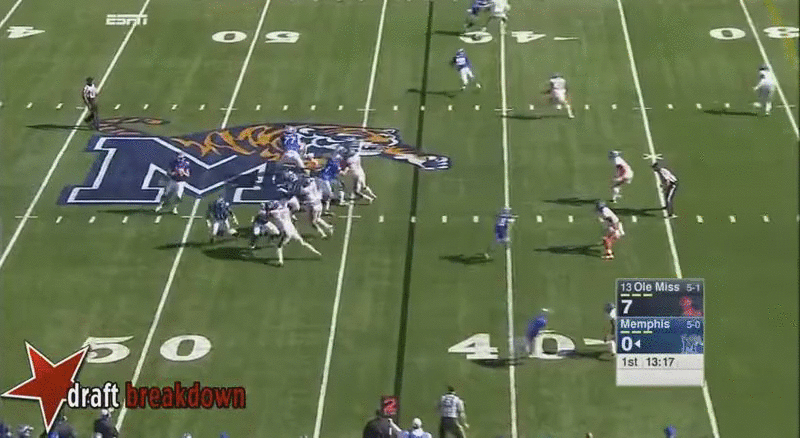 And here's Hilton coming downhill on this screen, fighting through the tackle and making the tackle in the open field.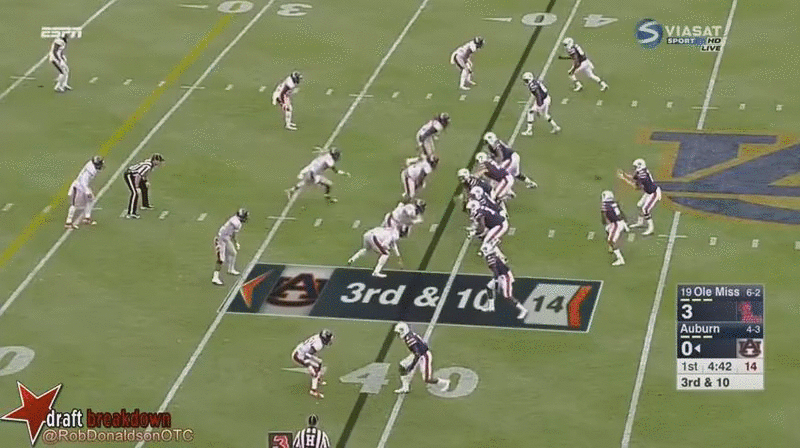 This was one of two interceptions Hilton had last year, but this was the more entertaining one.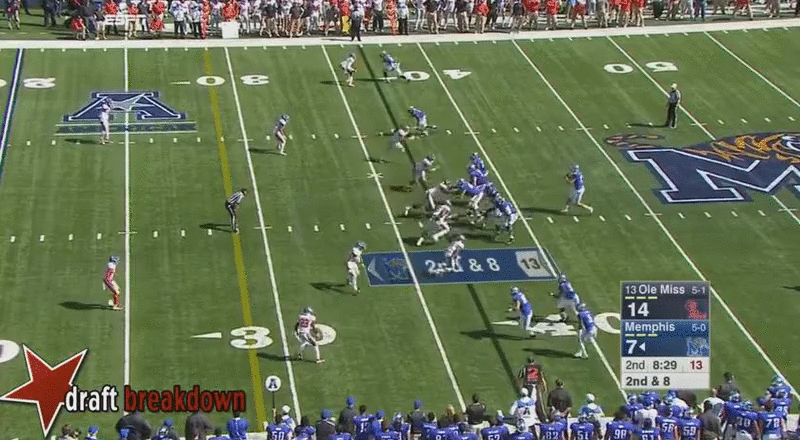 I do like his ability to read the three step game in off man and drive on routes. Does it as the slot left corner.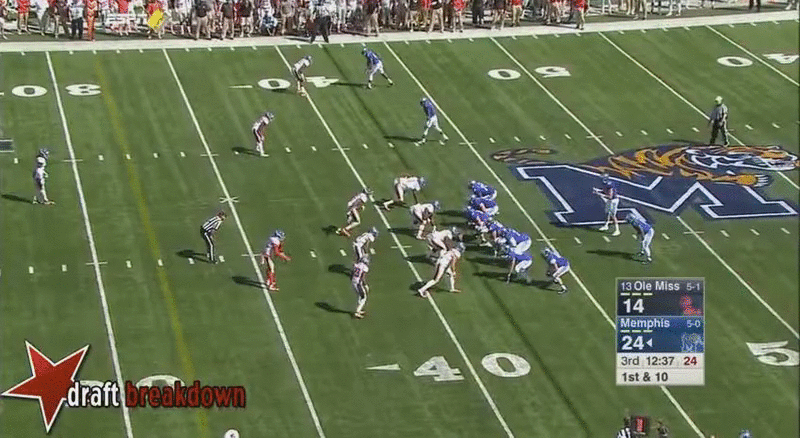 Of course, because he's about as big as your average 5th grader, he's going to miss some tackles, despite his great effort. Ugly look against Auburn.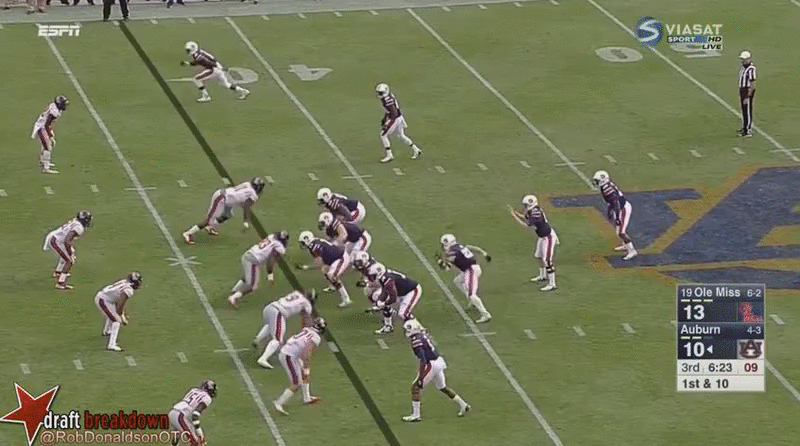 And I wonder if he can thrive in space. His vertical speed doesn't seem as good as you'd hope. And with average deep speed and a lack of size, he'll have trouble defending vertical concepts. Can't make a play on the ball on the goal line here.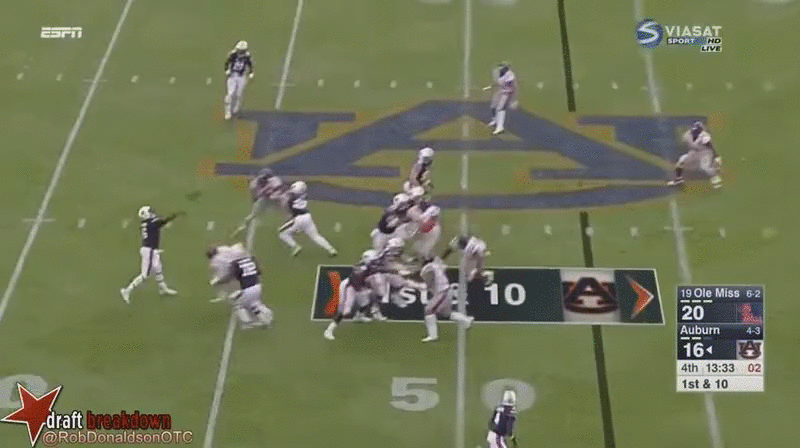 He played a ton of different named positions at Ole Miss – Rover, Huskie, plain 'ol corner. But he'll be a slot guy in the NFL. He's tough, feisty as all heck, productive, but the lack of size and elite athleticism could hold really hold him back. Love him as a special teams' demon. Not so sure about anything else.
Projection Late 7th-UDFA
Games Watched: at Memphis, vs Texas A&M, vs Auburn