From now until the 2019 NFL Draft takes place, we hope to showcase as many prospects as possible and examine both their strengths and weaknesses. Most of these profiles will feature individuals that the Pittsburgh Steelers are likely to have an interest in, while a few others will be top-ranked players. If there is a player you would like us to analyze, let us know in the comments below.
#22 Sheldrick Redwine/S Miami (FL) – 6'0 196
The Good
– Good closing speed and impact tackler who shows hit power
– Versatile player with experience in the box, single high, and over slot
– Willing tackler who puts his face in the fan, attacks in the run game and fills the alley well
– Does well to come to balance and breakdown as a tackler, isn't reckless
– Above average athlete and tested like it in terms of straight line speed and leaping ability
– Experience blitzing off the edge and played mix of man and zone
– Will flash ball skills and ability to high point the football and make the play
– Solid starting experience and productive career
The Bad
– Thinner frame and could stand to add weight, especially if he teams want him to function as a FS, lacking some strength that leads to missed tackles
– Works better near the LOS and gets into trouble playing in space
– Still misses too many tackles despite showing technique, change of direction ability is only average
– Best fit in NFL scheme? Did a lot of things well but nothing exceptional
Bio
– 30 career starts, full-time his junior and senior seasons
– Career: 164 tackles, 5 INTs, 4 FFs, 3.5 sacks
– 2018: 64 tackles (3.5 TFL), 3 INTs
– Ran 4.44 40, 39 inch vert, 10'10" broad at Combine
Tape Breakdown
Redwine is going to be one of those athletic testing safeties teams are going to have to find out what to do with. Is he a free safety? Box guy? Slot? In reality, and the need for versatility in today's NFL, it's all of the above.
At his best, he's a guy who can run all over the field, make a couple plays in zone coverage, and a tackler capable of breaking down and making the play, something a lot of college safeties don't show.
One of the best plays I saw was this INT last year against Virginia, cutting under this route, high-pointing the ball, and picking it off.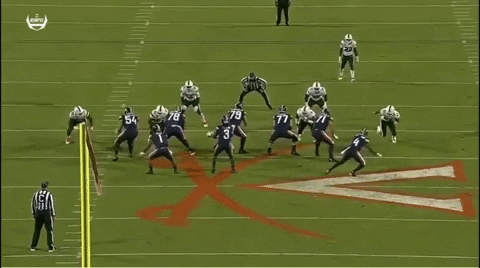 And this stick against LSU. Solid tackle, stands the receiver up at the first down marker, and keeps him up as helps arrives, another teammate knocking the ball out.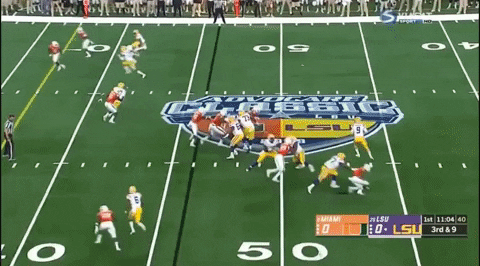 Watch Redwine come to balance here. Shoulders over toes, getting himself under control, and making the tackle. Good tackling posture and finish.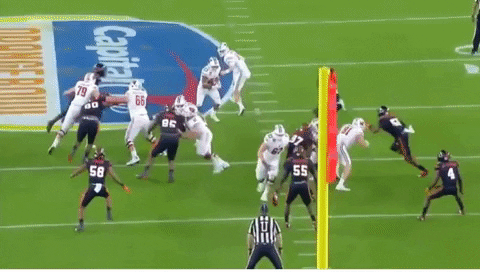 But even with that posture, he does miss more than you'd want to see. Maybe that's a lack of size/strength but either way, it's an issue.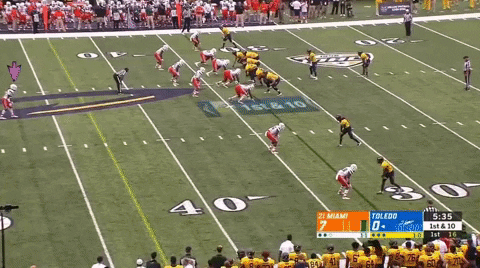 And overall, I see him working best closer to the line of scrimmage, in zone coverage, as opposed to playing man or in a lot of space. Functioning at free safety is possible, just not ideal.
He's an interesting Day Three prospect that can offer a lot for your team. It's about finding his best fit and wondering if he's actually an NFL starter or just a top backup. I think he can become the former but not right away.
Projection: Mid Day Three
Games Watched: at LSU, at Toledo, vs Virginia, vs Wisconsin