A series we'll put out each Sunday morning to help get you – not that you needed it – into a football mindset. A basic Football 101 series that will look at a concept or scheme with the intention of making you a smarter football fan.
What I think this series is useful for is it to take concepts we mention all the time but don't always take the time to sit down and discuss on its own. And that's what we'll do here.
This one might seem really simple to some and if it is, good. But you'd be surprised how many people, even high-profile individuals like announcers, who struggle to discern the difference between the two. So we'll simply lay it out with an example.
Intuitively, you can tell the difference. An end around means the ball only travels in one direction while a reverse means the ball changes directions. Left to right or right to left.
Here's an end around. Divisional game against the Denver Broncos. Ben Roethlisberger fakes the handoff to Fitzgerald Toussaint on this split zone and hands it off to Martavis Bryant. Heath Miller arc blocks, letting the ROLB free, and works to the 2nd and 3rd levels. It goes for 40 yards.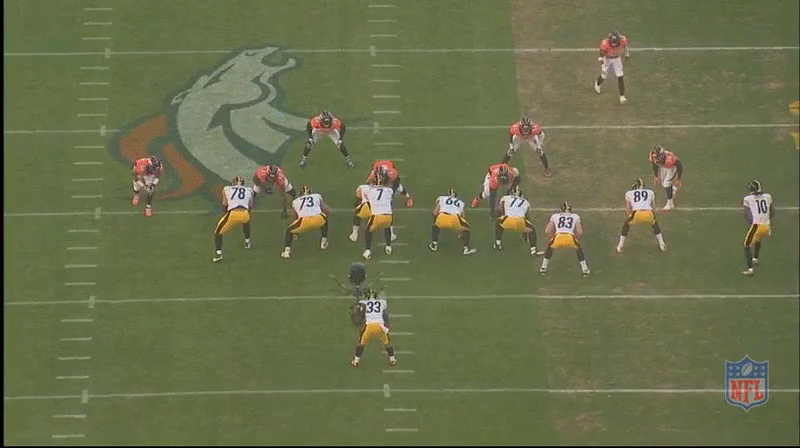 And here's an example of a reverse. Drew Brees hands it off to Brandin Cooks initially who flips it to C.J. Spiller, reversing course and taking off down the left side for a gain of five.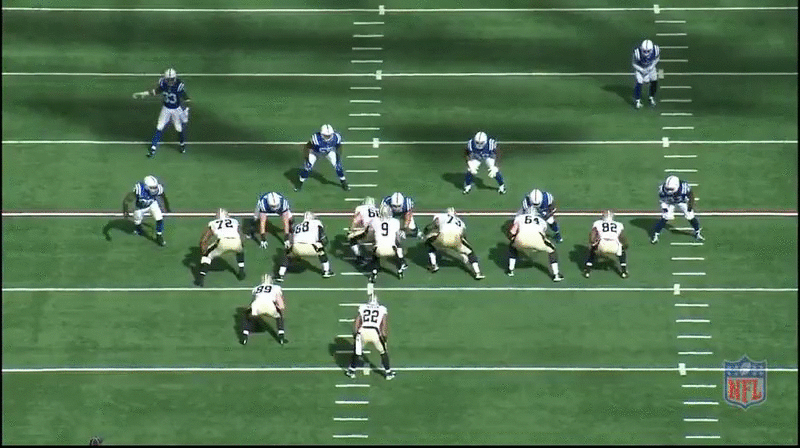 So there you go. Very simple stuff. Not trying to make things more complicated than they are in a "101" series like this. The next time your buddy at the bar calls it the wrong thing, show them this.
Previous 101 Articles
Reach Block
Counter Trey
Receiver Identification
Special Teams Nomenclature
Basic Defensive Coverages
Packaged Plays
Gap Identification
NFL Route Tree
2 Trap
Dart 101
Scrape Exchange