As we wrote about on Thursday, Keith Butler noted twice to reporters that he called a certain coverage more often in the second half of the Pittsburgh Steelers' win over the Denver Broncos. An attempt to make the defense "feel better." Though he didn't come out and say it, the coverage he was referring to appears to be Cover 6. And on the Broncos' final drive, when the game was on the line – get a stop and walk out with a victory – that's all Butler went with.
Cover 6 is something we've written about on this site before. We've referred to it as their trap coverage, or more specifically, his "storm" blitz that resulted in a Ross Cockrell interception in the first matchup with the Baltimore Ravens. That was part of Butler's fire zone blitz, a five man pressure. What Butler ran Sunday wasn't a fire zone. This was more conventional: a four man rush, no blitz, and dropping seven into coverage.
So what is Cover 6? It's a hybrid between a quarters and Cover 2. The boundary corner traps the flat, jumping any out route run by #2 while the safety behind him carries #1 vertical. The field side corner  and field safety play 1/4 of the field, or in this tweak, basically man up #1 and #2 vertical. Near-man principles.
And it's what the Steelers ran on all four plays of Denver's last drive. Twice out of nickel and twice out of dime with Robert Golden.
Here's the first play and the basic coverage responsibilities.
Watch Cockrell pass off #1 vertical to Mike Mitchell while he traps #2 running the out underneath. The pass is broken up and incomplete.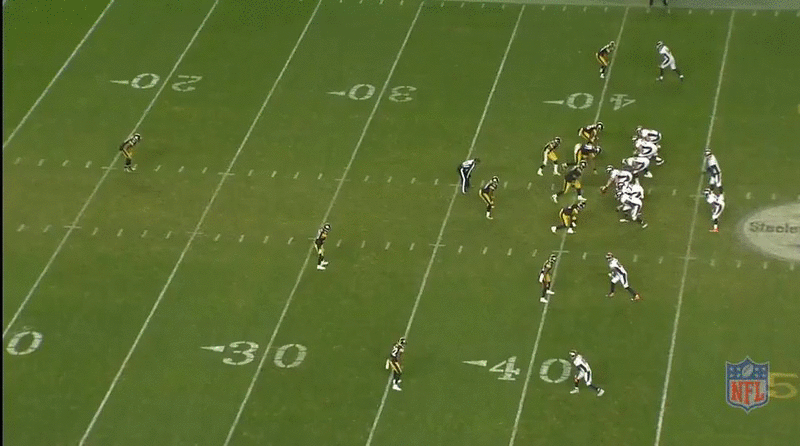 Same coverage on 2nd and 10. Brock Osweiler's throw is forced to Emmanuel Sanders in the slot. Lawrence Timmons does a nice job low-walling him to Will Allen, who drops the INT. Allen is at the 25, in case it isn't immediately clear in the still shot below.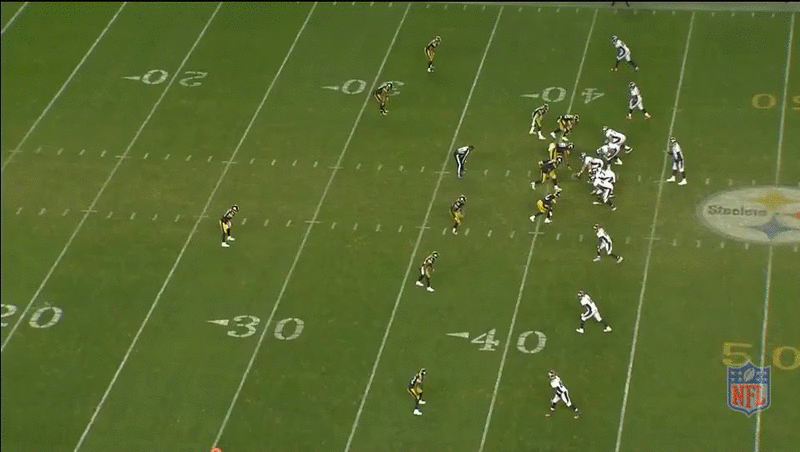 And here's a GIF of it on the next play, 3rd and 10. Deep shot to Sanders down the left side. William Gay carries him vertically and the pass is overthrown. Keep an eye on Cockrell to the top, driving downhill as he sees the crosser by the back enter the flat.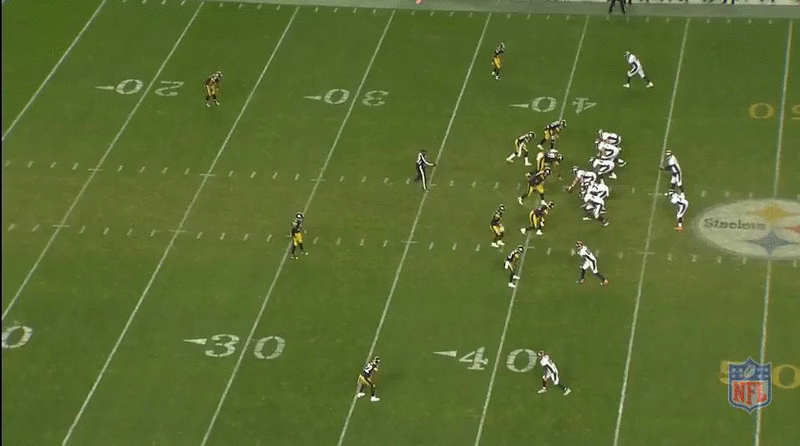 And finally, the 4th and 10. Same coverage, Cockrell – the boundary corner – passing off #1 . It's covered well all around and Osweiler is forced to throw a pass in a tight window to Sanders. Gay knocks it away and the Steelers take over, picking up an additional first down and clinching the victory.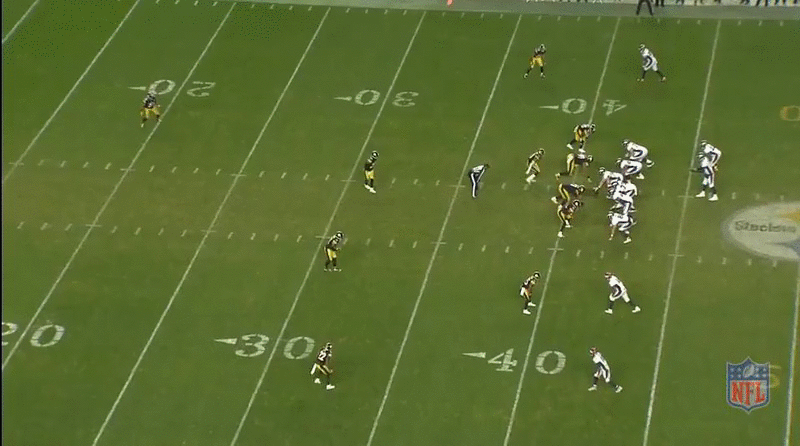 In big-game moments, you call your best plays. The ones your players are most comfortable and the ones you trust to execute the best. That's Butler's Cover 6 and the Steelers responded.