As we have been for several years now, we'll break down the Pittsburgh Steelers' opponent each week, telling you what to expect from a scheme and individual standpoint. Nick Farabaugh and I will cover the opposing team's offense. I will focus on scheme, Nick on the players.
Today, our preview of the Cleveland Browns' defense.
Alex's Scheme Report
Browns' Run Defense
Despite boasting big names up front, guys like Myles Garrett, Oliver Vernon (not playing tonight, by the way), Larry Ogunjobi, and Joe Schobert, the run defense has suffered. They're allowing the sixth most rush yards and sport the fifth worst in terms of yards per carry, allowing 4.9 yards per rush.
Some of that has been execution but some of it has just been bad scheme. The Steelers don't have a running QB threat like what the Buffalo Bills have in Josh Allen but for some reason, the Browns totally vacated the middle of the field, allowing Allen to run this one in for a ten yard TD.
That's just bad coaching, putting themselves in bad situations that make those numbers look as ugly as they are.
It's a base 4-3 defense though there's still signs of them being hybrid and multiple so I don't want to put their front in a box as neatly as I would say, the Cincinnati Bengals, who run a strict 4-3 scheme.
Generally speaking, power runs have been most effective against these guys. And that's part of the Steelers' bread and butter in the run game. Expect to see David DeCastro on the move plenty tonight. Given the numbers, it's no surprise to see them rank in the bottom third of runs going for 10+ yards, allowing a whopping 35 through the first ten weeks of the season.
One interesting note. Will try to plug up the interior with those Bear-looking front. Align here with the 1 and 3 tech to the strength of the formation.
Some other stats. They have an excellent third down defense, 6th best in football but are below average in the red zone, 23rd, allowing offenses to find the end zone almost 60% of the time.
Browns' Pass Defense
Let's start with their pass rush. Led by Myles Garrett, you already knew that, who has ten sacks already. The rest of the front seven has just 11 total. They do blitz a lot, as evident by their rate league wide (32.2%, 8th overall) and the numbers from their DBs. Secondary has five total sacks: Damarious Randall with two, Morgan Burnett with two, and Eric Murray (who has been ruled out, FYI) has one. New DC Steve Wilks shows a similar aggressive mentality as old DC Gregg Williams.
Despite how often they blitz, their pressure rate isn't strong. 16th overall in football, a full ten points lower than their blitz rate. Outside of Garrett, they've struggled to have a #2 pass rusher. Control Garrett, easier said than done, I know – he dominated Bills' LT Dion Dawkins last week – and the Browns won't generate much pressure.
They've allowed 20+ points in six of their last seven games and seven of nine for the entire season. Not good numbers, obviously. Compare that to the Steelers who have allowed 20+ points in only two of their last six contests.
Coverage wise, like so much of the NFL, the Browns play a good deal of man coverage. With high pedigree corners like Denzel Ward (4th overall) and Greedy Williams (46th overall), you'd expect them to man those guys up.
One other note. Mentioned this with a team a few weeks ago but the Browns show it even clearer. A "rain" blitz. They love to Mug the A gaps in passing situations, put both ILBs in each A gap to try and stress the protection and make the line pinch, and then blitz the LB away from the direction the center turns. Perfect example of that here.
I wouldn't go empty against these guys. Keep the back in to help discourage some of this and I'm glad James Conner is back. Much better in pass pro than Jaylen Samuels, who the team prefers to leak out than keep in and block. Last week, the Bills used a "sniffer," moving their back up to try and better block the aggressive look, though the Steelers haven't shown that look before and I don't expect them to borrow it for this game, especially on a short week. Look at #20 here.
Nick Individual Report
The Steelers come off a massive win at home against the Rams where the offense was as stagnant as could be against a good, but not great Los Angeles Rams defense. This week, the talent the Cleveland Browns have at all three levels of the field is evident just by reading off the names, but then why has this defense been a somewhat middle of the road pack thus far? A lot of it has to do with how turnover prone the Browns offense itself has been, but the Browns defense itself has had a rocky road as of late. 
The defensive line is the part of this defense where there are some monsters. Oliver Vernon is out and that could certainly open some holes up for James Conner and this running game. Chad Thomas should get the time in Vernon's place. Thomas, much like Vernon, is a run-stuffer first and pass rusher second. He's not like Vernon though and doesn't control the line of scrimmage as well, so Vernon's loss should be felt. Thomas has power, but his pad level swells too often. Larry Ogunjobi, who was once touted as a rising star, has taken a surprising step back. Ogunjobi still has a quick first step and the traits he had last year, but his pass rush plan and hand usage seem to have not improved one bit. A disappointment for Cleveland there for sure. Sheldon Richardson is an under the radar guy right now that is playing quite well. Even though he might not get a ton of sacks on the stat sheet, Richardson is a pressure machine. Violent hands, a very good bull rush, and a vast set of moves give him the ability to wreak havoc.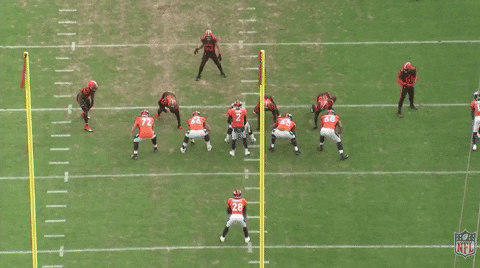 To the surprise of no one, Myles Garrett continues to put up defensive player of the year like numbers. Already he has hit an even 10 sacks on the season and it is easy to see why that is. Garrett continues to take steps in his game, even adding some more versatility to his counters with a spin move and more flexibility to win around the edge with bend. Garrett is going to be a tough matchup for Alejandro Villanueva.
The second level of this Browns defense is one that brings a lot of spice to their game especially rookie ILB Mack Wilson. Wilson took over for Christian Kirksey after his season-ending injury, and he has done well for a fifth-round rookie. His coverage skills and ball skills for a linebacker are top-notch, but the mental side of his game is not there yet. Still, an athletic weak-side linebacker for the Browns. Adarius Taylor was the starting SAM or strongside linebacker before this past week in Buffalo, where rookie Sione Takitaki took over those duties. Taylor was brutal, he missed tackles and regularly was picked on. Takitaki filled in well and made his presence felt with speed and good football IQ. He is not much of a blitzing threat, but he is a good controlling presence to have. Still, he's a rookie and is inexperienced, not to mention a mismatch in coverage.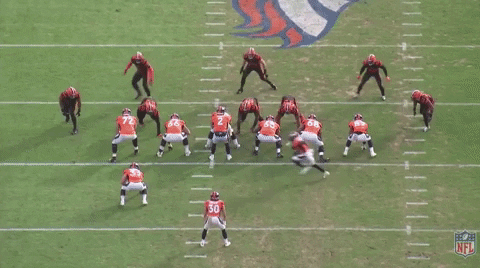 Joe Schobert is the underrated player on this defense that not enough people talk about. Schobert is more than athletic, and while undersized, he packs a punch and can beat blocks with ease due to his quickness, hands, and power. He's not been as good this year as he has been in the past, though. He has missed more tackles than before and seems to be lost at times. This second level is exploitable for the Steelers. 
The secondary of the Browns is loaded with young, upcoming talent. Rookie Greedy Williams has been injured, but he has been good when he has played. His ball skills and length are apparent, but with an equally as fluid and impressive rookie in Diontae Johnson facing him, it should be a fun matchup to watch. TJ Carrie and Terrance Mitchell are your depth corners with Carrie seeing a majority of the slot work. They are good depth, and while Carrie is no world-beater, he is a feisty cornerback who will not make it easy to win against him. Former Steeler Morgan Burnett is back at strong safety. He has been better with the Browns than when he was with the Steelers, but his athleticism looks to be sapped still. That makes him a mismatch. Damarious Randall was great last season, but he has taken a step back this year. The range and ball skills are there, but coverage gaffes and missed tackles have plagued his season.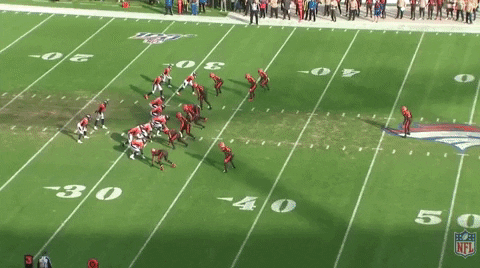 Of course, the star of the secondary is Denzel Ward. Ward is either a number one cornerback or an ascending corner who can be categorized as a low-end number one. Last year he gave Antonio Brown fits and JuJu Smith-Schuster will not have an easy time against him either. But if something is good for that matchup, it is that Ward struggles with overly physical receivers like Smith-Schuster. Still, the ball skills, fluidity, and football IQ are great with Ward and he should have an impact on this game.