Despite the fact that Benny Snell was already injured against the Miami Dolphins, the Pittsburgh Steelers were not willing to give any work on offense to Trey Edmunds until James Conner, too, went down with a shoulder injury. Head coach Mike Tomlin explained after the fact that it was not due to a level of comfort in him as a player, but rather due to the fact that he had not gotten in the practice time.
With both missing Sunday's game, Edmunds had a much bigger role as the number two back to Jaylen Samuels, and in fact was the primary ball carrier. He rushed 12 times for 69 yards, though 45 yards came on his first carry.
"Really appreciate the efforts of Trey Edmunds, a guy that's been a practice squad guy and really kind of s special teamer for us", Tomlin said of him during his Tuesday pre-game press conference. "Getting extended action on offense, and it's reasonable to expect him to just get better with more exposure, in terms of ball placement and decision making relative to the position".
Outside of the one carry that he had the week before, it was his first in-game snap since the 2017 season on offense, while he was with the New Orleans Saints during his rookie season. Edmunds spent most of the 2018 season on the Steelers' practice squad, but even though he was called up to the 53-man roster for the final four games, his contributions were limited to special teams.
Edmunds did a solid enough job, given the circumstances, and the Steelers did win the game, after all; however, Tomlin did offer one criticism on one of the running back's carries—and it was the most important one, at the goal line.
It was second and goal just a foot away after Samuels had nearly scored one play earlier when Edmunds was tackle for a loss. But Tomlin believes that he could have scored had he simply followed his blocking the way that it was set up: David DeCastro had pulled across the formation, and there was open space around the perimeter.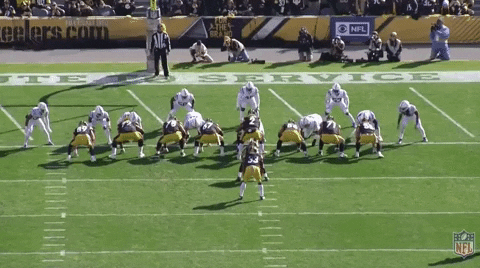 "I thought that two-yard loss when we got dropped on whatever second down, down there, I thought it was ball placement was the issue", he said. "If Trey slides to his left and follows Decastro, he walks into the end zone. It had nothing to do with winning or losing the line of scrimmage. Sometimes it has to do with ball placement, for example".
That could have been a big confidence-booster for the coaching staff in their ability to trust him one the field; instead, it will probably serve to have the opposite effect. As the running back position gets healthier, his workload on offense will dry up entirely; it's even distantly possible that he could go back to the practice squad, though with the other roster moves made, I don't think that's likely, due to his role on special teams.