The Steelers have had some questions to answer at running back as the position has been absolutely dotted with injuries. James Conner has had a nagging shoulder injury that has caused him to miss three games, Jaylen Samuels and Benny Snell both missed time after recovering from knee surgery, and after all of that, there still has not been a consistent answer in the backfield. The rotation of Samuels, Snell, Trey Edmunds, Tony Brooks-James, and now, Kerrith Whyte has been one of experimenting to see what works and who can provide consistency and the spark plug to the offense. 
On Sunday, Whyte showed some signs that he could be the guy that they were missing. He and Snell both took the reins of the backfield and ran with it, even though Whyte got an extremely limited workload, he impressed in those limited opportunities. It was questionable as to why he was limited to so little touches, but it likely was due to his lack of knowledge about the playbook.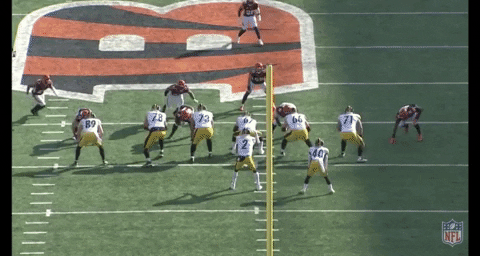 This is the first play that Whyte got in a Steelers uniform and it still was his best of the day just because of all the traits he showed off. This is not bad blocking up front, but Whyte's suddeness and lateral agility are extremely clear here. He takes a linebacker and jukes him right out en route to him bursting to the outside on this run. That is not even to mention his great speed and burst that he shows to get outside on this run. There are a lot of things happening here, but his elusiveness and ability to put moves in succession due to his great lateral agility are NFL traits that you look for. This is not a practice squad level run, this is a legitimate NFL caliber running back type of run.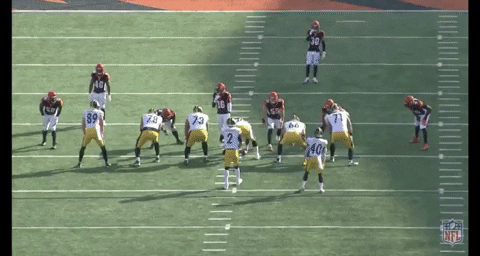 That is not to say that a play like this is not great to see either, though. David DeCastro does a great job of getting around on this pull to come down and log his guy as he comes around, but Whyte is just so fast that if he does not show patience on plays with his linemen pulling, the block is not going to get set up. That is why this is a really nice play by Whyte. He adds a slight hitch to his step to slow up and that allows DeCastro to get a hat on a hat and now Whyte has a clear path to the edge because of his patience in allowing that block to set up. And even though Whyte is rather small, I love that he went to take on multiple defenders and show his physicality near the goal line. That type of grit for a smaller back is a great thing to see.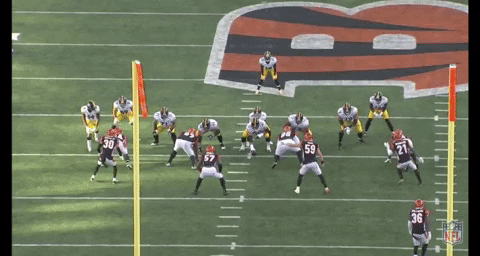 If there is one play that just screams 'what if' with me from Whyte's reps on Sunday, this would be the one. There is a clear lane that Whyte could have been in a one-on-one situation with Shawn Williams, and if that happens, this could have been a touchdown that was missed. Granted, yes, this is a nice tackle all things considered, but one thing Whyte has to work on is his contact balance. He was explosive and dynamic, but he did go down a little too easily on Sunday.
Kerrith Whyte looks like he is going to be more than a worthwhile add to the Steelers roster as he not only is going to be the kick returner, but he looks like his speed is going to add something that this backfield as been missing all year long. Going forward, the Steelers need to give Whyte a long, hard look to see what he is made of beyond these flashes.