The Pittsburgh Steelers fanbase has been hard on Bud Dupree over the years and on many occasions, rightfully so. He hadn't been able to make the strides that would make him worthy of being worth the first round pick the Steelers have spent on him. Thus, when his fifth year option was picked up and the Steelers were going to have to pay 9.2 million dollars for him, fans were outraged.
However, Dupree has more than risen to the occasion and he is now on pace to have a career high number of sacks, QB Hits, and pressures all in the same season. From the pass rushing perspective, that is great, but Dupree has also been a fantastic run defender thus far on the year.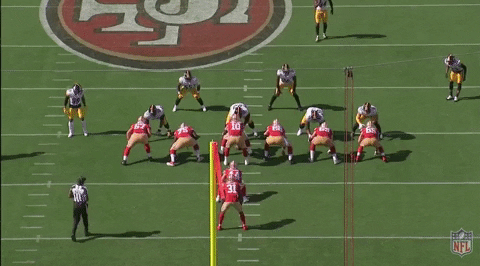 The 49ers loved to run outside zone against the Steelers, and Raheem Mostert almost had a hole to fly through here on a decently blocked play at least by the 49ers offensive line. Dupree is playing off the ball here towards the boundary, and he makes an excellent run fill into the B gap here. Without him being there, this could be a nice gain, but instead, Mostert is stopped at the line of scrimmage. Run fits are not something Dupree does often, but this is a good example that he can excel at doing that when called upon.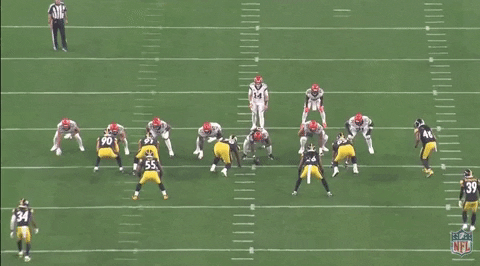 Meanwhile, here against the Bengals, the Bengals leave Dupree unblocked off the edge, and with Dupree having the athleticism and explosiveness to fly down the line and make this play, he takes full advantage of that and stops Joe Mixon at the line of scrimmage. This is your duty as an unblocked edge defender if you see no pulls, just fly downhill and make a play, and that is what Dupree does here.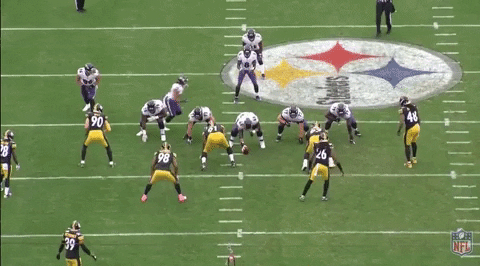 This one is an excellent play against one of the better pulling guards in the NFL in Marshall Yanda. Dupree was supposed to be blocked here, but he leans his shoulder into Yanda, blows up the pulling lane, pulls up with a rip, and sheds that block. From there, all he has to do is fly to the ball carrier and make this play. Without Dupree disrupting the pulling lane, he can't even make this play. This is as fundamental as it gets.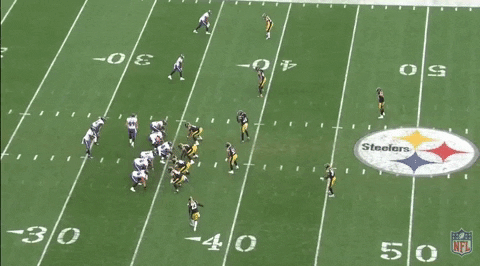 Dupree is actually in coverage here on Marquise Brown out of all people, which is a massive mismatch. And even though he does mirror this perfectly, he actually makes a smooth transition with his hips and stays with Brown. Even if this throw had been on the money and caught, Dupree would have been able to hold Brown to a minimal gain. So, for the position he was put in here, he did a dang good job.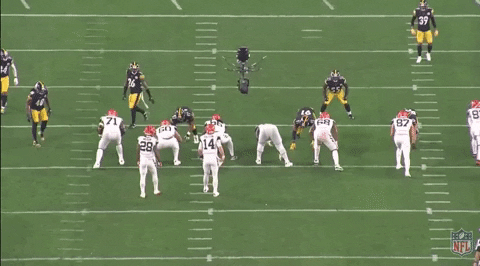 Dupree's burst is a huge asset still. It was his biggest asset out of Kentucky, and it aids him here in spades. It causes the OT to have to take an awkward angle as Dupree uses his athleticism and first step and to wrap around to Andy Dalton in a tighter angle, thus meaning the OT oversets. Once the OT engages with him, Dupree dips and rips right on through, while showing off some bend actually. That bend allows him to take this tight angle and get the strip sack. Fantastic, teach tape rep from him on how to use your athleticism and combine it with technical aspects. 
Bud Dupree has had a rocky road in Pittsburgh, and now he is in his contract year. It is do or die for him at this point, but if he continues to play this way, he will play his way into a very nice contract, whether that be from the Steelers or somewhere else. The breakout season and strides that Steelers fans have been waiting for are finally here. Bud Dupree is having an underrated, good season.