The Pittsburgh Steelers running back depth chart is pretty much mapped out already. James Conner is the proven starter, with the upstart backups in Jaylen Samuels and rookie Benny Snell firmly entrenched on the team's 53-man roster. However, there is a battle brewing for the RB4 spot between Trey Edmunds and Malik Williams. Whether that is a surprise roster spot or practice squad spot, both are firmly fighting for it. Edmunds has great pass protection skills and special teams ability.
However, not enough people are talking about Malik Williams' performance against the Chiefs. He was explosive, dynamic, and he was a straight up playmaker. He is perhaps the under the radar guy to come up and have a big opportunity these last two games, and his dynamic ability is the root of that all.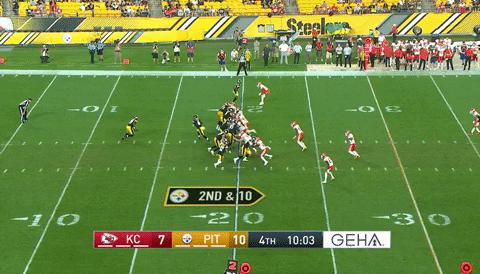 This is a complete breakdown of the blocking scheme, and this play is all made by Williams' dynamic cutting ability. Right as he gets the carry, he is jump cutting to cut back to the other side. Part of this is just great footwork, but it's good processing and vision to read the backside lane open up. The ability to do moves in succession is one of the most translatable traits for RBs, and Williams has that trait. As he heads backside on this play, he makes a really sharp, fluid cut to gain even more yards. This is all in his footwork, but Williams can get going in a hurry after a move. He's pretty explosive. This was an impressive run.
Something about Williams is that he always seems to fall forward. His leg churn and fight until the whistle mentality are great things to see out of a guy trying to earn himself a spot. His cutting ability and contact balance combination are on his display here. Those ankle tackles will not take him down, you will have to drive through him to drive him down. Williams takes an extra step towards and draws the LB into the trash at the line, and that gives him the outside lane that he takes. It's a great job of manipulating a defender and pressing the line.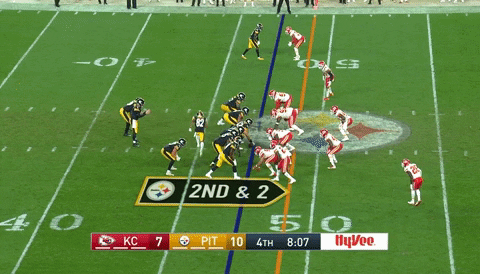 This jump cut is a great example of lateral quickness from Williams. His lateral quickness allows him to press the line and create yards before contact for himself, but in this case, it is simply evading a penetrating defensive lineman. Even more encouraging is that he lowers his shoulder and continues to fight forward until he got the first down. This is impressive, it honestly really is. 
Williams' underrated performance showcased all the traits that are hallmarks of his game. I would love to see some receiving ability over the next two weeks, but Williams an iron tough player with dynamic ability to break big plays. He can make guys miss, he won't go down on first contact, and his vision is solid. I like what I saw, and I really hope he pushes for a spot on the practice squad.