Last night's NBA Finals was bonkers. A strong Game 7 between Portland and Denver but that only served as the appetizer to the nightcap. Kawhi Leonard took one of the craziest shots I've ever seen, getting one of the most absurd bounces I've ever seen, and sent the 76ers home.
In that same spirit, let's look at the top five walk-off wins in Pittsburgh Steelers history. And by walk-off, I mean that literally. Scores with no time left. So no, Santonio Holmes' catch that won a Super Bowl doesn't make the list, magical as it was. You probably know what #1 is so let's work backwards from #5.
#5 – Le'Veon Bell's Wildcat walkoff (2015)
Otherwise known as "oh yeah, the Steelers won a game with Mike Vick." But for the game's clinching play, only Le'Veon Bell touched the football. A second, third, fourth effort to extend across the goal line and win, 24-20. Bell finished the day with 21 yards for 111 yards and that score.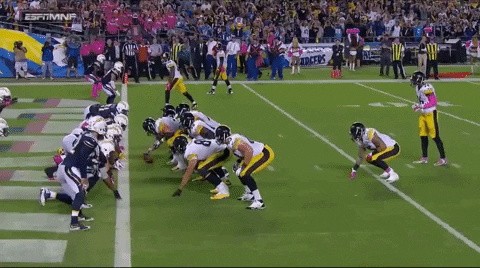 #4 – Bradshaw To Bennie's Fleaflicker (1978)
Pittsburgh began the '78 season, ending with their third Super Bowl win, by ripping off seven straight wins. That included beating the Cleveland Browns twice, including this 15-9 overtime win in Week Four. They got a little creative to do it. Terry Bradshaw handed off to Rocky Bleier, who reversed it to Lynn Swann, who pitched it back to Bradshaw, who found Bennie Cunningham wide open for a 37 yard touchdown. Good stuff.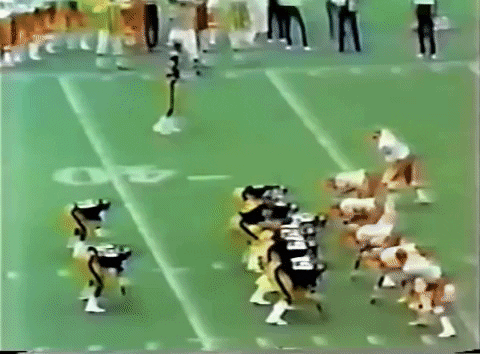 #3 – Ben Roethlisberger finds Mike Wallace for the win (2009)
The Packers can't wait for the Roethlisberger era to end. He led the Steelers on another game-winning drive, hooking up with Mike Wallace for a remarkable toe-tap catch along the sideline of the end zone as time expired. It was one of his greatest passing performances to date, going over the 500 yard threshold with that completion (he finished at 503) with three scores. None bigger than his final heave.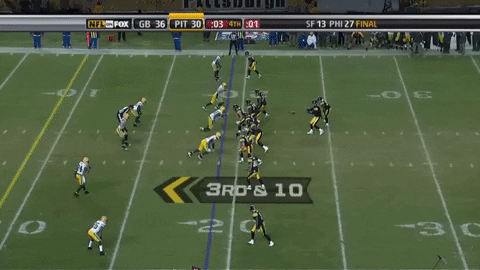 #2 – Gary Anderson upsets the Oilers (1989)
Consider Jerry Glanville as someone who will never send the Steelers a Christmas card. The Houston Oilers were touchdown favorites in the '89 Wild Card game. And for good reason. They had Warren Moon. Pittsburgh? Bubby Brister, aka the reason your uncle broke the TV. Pittsburgh had a terrible start to the season and lost to Houston 23-16 a month prior.
Rod Woodson knocked the ball out of Oilers' RB Lorenzo White's hands, setting the Steelers up in enemy territory. But the offense didn't go far, setting kicker Gary Anderson – rocking the single bar facemask – up for a 50 yard attempt. It was his first from that distance of the season and for his career, made less than half of his tries (6/15). In other words, the odds were against him.
But he came through in the clutch, just enough power to push the ball over the crossbar, and complete the upset. Noll's Steelers went on to lose 24-23 to Denver the next week but for that moment, Anderson was king.
#1 – The Immaculate Reception (1972)
A play that needs no introduction and little description. A no-brainer choice for #1.
The only thing I'm trying to work out is if another play was run after the score. There was Roy Gerela's extra point but I can't find an account of what happened afterwards. There was apparently five seconds but with how crazy the game was, fans storming the field, it sure felt like a walkoff.
BONUS – Rashard Mendenhall Keeps His Balance (2010)
Because I was feeling generous, a 6th one to add to the list. Mendenhall wasn't the next great running back and will mostly be remembered for his Super Bowl fumble but this 50 yard score to beat Atlanta in OT helped make that postseason run possible.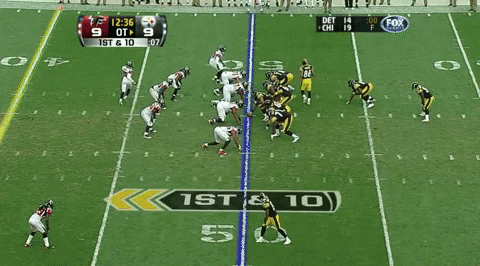 BONUS – Chris Boswell's record field goal beats the Packers (2017)
It shouldn't have been as difficult as it was to beat the 5-5 Packers but then again, these are the Steelers. If they didn't subtract 20 years off your life, they didn't win the game. Pittsburgh dug themselves a 14-6 first half hole and traded blows with them the rest of the game. Packers' RB Jamaal Williams tied the game at 28 right before the two minute warning. That allowed the Steelers a final drive.
Ben Roethlisberger found Antonio Brown for completions of 23 and 14 yards to set up Boswell's attempt. And Boz snuck it behind the left upright, a reminder of how good this guy can be in pressure situations. It's still the longest kick of his career.