Entering his sixth season, every Pittsburgh Steelers' fan knows the type of talent you're getting with Cam Heyward. So on Thursday after practice, it was Heyward's turn to assess the rest of his defensive line teammates.
He touched on Stephon Tuitt – "you look for [him] to take another step – and Ricardo Mathews – a "decent pickup" – but most of the conversation revolved around Daniel McCullers. And the role the burly nose tackle needs to play for Pittsburgh.
Heyward told reporters that McCullers underwent surgery during the offseason, something that he had to play through during 2015.
"He got surgery this offseason so we're expecting big things," he told reporters after practice. "There's a reason why that surgery was hindering him."
The exact nature of the injury was never stated. McCullers missed time last season with a knee injury after this nasty clip by guard Erik Pears in Week 2. So it would make sense that he addressed the problem following the season.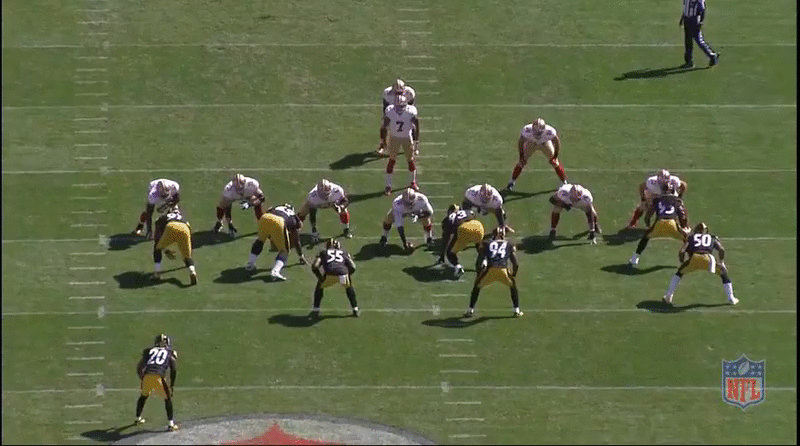 While Heyward noted the size "Big Dan" possesses is unique, he needs to play with more consistent technique to succeed.
"He's gotta put it together. He's gotta have technique. In this league, there are bigger guys, not as big as him, but if he adds technique to that, he'll be that much better of a player."
While he noted McCullers has the "right mindset," Heyward is looking for him to be a more vocal player in order to meet the demands of the position.
"He doesn't say a lot. It's more us prying to get him to talk. Being that nose, you call the huddle and we all align next to you."
That knowledge of the offense and ability to handle that responsibility will give him the leg up on rookie Javon Hargrave but as Heyward says, has to be taken advantage of.
Though Hargrave will have a role in this defense, definitely in nickel, maybe in base, it sounds like the plan is for McCullers to be able to latch onto the starting gig. Of course, just as the team saw with Shamarko Thomas last year, promising players with high expectations don't always pan out and their career course can alter in an instant.