As we have been for several years now, we'll break down the Pittsburgh Steelers' opponent each week, telling you what to expect from a scheme and individual standpoint. Nick Farabaugh and I will cover the opposing team's offense. I will focus on scheme, Nick on the players.
Today, breaking down the Buffalo Bills' defense.
Alex's Scheme Report
Bills' Run Defense
The weaker link of the two sides. They're allowing 4.6 yards per carry, ranking just 21st in the league. Big difference compared to their other numbers, which we'll touch on in a moment.
One reason why? Missed tackles. Buffalo has the 8th most misses in football, 99 total, and that allows yards after contact for running backs. This Zeke Elliott 30 yard run two weeks ago was created by him shrugging off multiple defenders.
They are, as you could see in that clip, a 4-3 front. Steelers typically have worse rushing outputs against those teams sans the Bengals, who they know and tend to dominate.
In their 4-2-5 nickel, Tremaine Edmunds and Matt Milano are the linebackers. Veteran Lorenzo Alexander slides to play the SAM.
Some other general defensive stats. They are 2nd in the league in points per game allowed and third in yards per game given up. They've allowed 20+ points in just four of their 13 games, more than 25 only once (31 to Philly) and 17 or fewer points in eight games. So point is, they don't give up a lot.
Elsewhere, they're solid when it comes to 3rd down defense. 6th best in that mark, offenses converting just 34.5% of the time. Less so when it comes to red zone defense, where they rank 20th. Good news for the Steelers considering their offense is dead last inside the 20.
Bills' Pass Defense
This is where they shine. Only allowed 12 touchdowns through the air this season, third fewest in the game. A good pass rush helps. 38 of them total spread across the board. A whopping 15 Bills' defenders have at least one sack in 2019. Compare that to Pittsburgh, who lead the league in that category, who only have 11 players with a full sack.
They're led by a beefy defensive tackle, which is rare enough, but Jordan Phillips broke out this year with a whopping 7.5 sacks. The Steelers put in a waiver claim on him last year, lost out to the Bills, and now he's doing work in New York. He'll be a free agent in the offseason so keep an eye on him as a potential Javon Hargrave replacement, though Phillips will surely be looking to cash in on his success.
Rookie DT Ed Oliver, a top ten pick in this past draft, is right behind Phillips with five sacks of his own. Get this. They're one of only three teams to have multiple DTs with 5+ sacks this season, joining Washington's Jonathan Allen/Matt Ioannidis and Carolina's Gerald McCoy/Vernon Butler.
They're also a heavy blitz team, 11th most, though lag behind when it comes to pressure (22.2%, 20th). Four DBs have a sack this year so their rushes come from a variety of places. Watch out for those safeties to fly in.
In the secondary, CB Tre White nearly has as many INTs as the rest of the team. White with four, the remainder of the Bills with five. Their best at keeping a lid on things, allowing only 26 passes of 20+ yards. Only the San Francisco 49ers (25) have given up fewer.
Schematically, Buffalo runs a lot more zone than other teams, at least ones I've looked at closely this season. Especially vs 3×1 looks but they'll run it against anything and any down and distance. It'll be interesting to see if they turn up the heat on rookie Devlin Hodges. They ran true Cover zero, no safety help, multiple times last week against the Ravens. Maybe that was their answer to Lamar Jackson, it did have success, but they'll look to overload versus empty sets. So I would stay away from those if you're Randy Fichtner or if you want to use empty, make sure receivers know who has to be hot. Bills will make the ball come out in a hurry. These resulted in a sack and pick.
One other blitz for the Steelers to watch out for. Around Pittsburgh's own 40, Buffalo may dial up a safety/LB overload blitz. Saw it three times against Dallas in Week 3, on first, second, and third down at different points in the first half, all between the Cowboys' 37 and 43 yard line. Two, shown below, resulted in an INT and a sack.
Nick's Individual Report
In Week 15, the Steelers will be playing a bit of a mirror match as one of the best defenses in the NFL in the Bills comes to town to square off against a very mediocre Steelers offense. Head Coach Sean McDermott and Defensive Coordinator Leslie Frazier have done a good job at keeping the Bills defense at the top of league since they have taken over and with some of talent on their defense, it is not hard to see just why they are on that level. 
The Bills defensive line is an interesting unit on this defense, but it is also by far their weakest one. They have some nice pieces here. Star Lotulelei and Ed Oliver have both been more than disruptive this year. Oliver is an explosive athlete that was highly touted coming out of Houston last year. He is really just a marvel. Lotulelei is not as explosive, but he is strong and a veteran who has been an impact run defender and pass rusher for years now. Jordan Phillips and Corey Liuget are in a rotation with them and offer excellent depth. These are guys that have the hand usage to get sacks and be productive when they come in. Think of Tyson Alualu with the Steelers and that is what those two guys bring to the defense with depth along the line. The defensive ends are a weird spot for them. Trent Murphy has not been what they expected him to be and while he is quite a good edge setter, he does not produce much in the run game. Shaq Lawson is a solid depth piece. He has a lot of technical proficiency with pass rush plan and his hands. He can be disruptive for sure.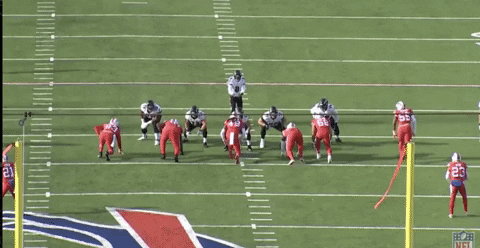 The longest tenured of the group with the Bills is Jerry Hughes, though. He is not getting younger, but the veteran still has a lot of spring in his step and has some serious power still. Hughes still has a mean bull rush and is the best pure technician along the line. So, he is a key guy to watch. 
The second level of this defense has a budding star in Matt Milano. Milano is one of the more underrated linebackers in the NFL with good coverage ability and great instincts. Still, his best ability is his ability to tackle and wrap up. He is a sure tackler. Lorenzo Alexander does a lot of blitzing from the second but he does a great job of avoiding all the trash that comes up at the second level and being a great run defender in general. He causes a lot of havoc underneath on the short concepts like mesh as well.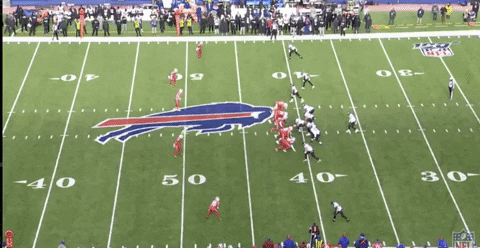 Still, the third Edmunds, Tremaine Edmunds, is the star of this linebacker group. Edmunds has freakish athleticism and a wherewithal to be around the football at all times. His coverage ability is great for a linebacker and he deals with tight ends a good bit and does it well when he is asked upon to cover them up the seam. All in all Edmunds is a playmaker that the Steelers really need to look out for in the middle of the field. 
I am a big fan of this secondary for the Bills. Micah Hyde, a former Packer, is a chess piece that can play deep safety or even come down over the middle of the field in the role of a robber. He is a great tackler and has some really, really impressive range and ball skills on the back end. Jordan Poyer is the guy that plays the box safety role. And it is not hard to see why with the intensity Poyer plays with. He gets after it in the run game and makes a lot of plays there. He is also physical in coverage which can either lead to great coverage against bigger bodied guys or pass interference calls. Taron Johnson is their slot corner and with his elite quicks and fluid hips, he is one of the more underrated slot corners in the NFL. Johnson is a playmaker that makes plays at the catch point all the time. Good luck trying to dominate him in the slot. Levi Wallace has emerged as a great find out of the undrafted cornerback class from last season. Wallace is scrappy and gets involved in run support. But he also is super sticky in coverage and rarely gives up separation. For one thing, he will not be beat deep.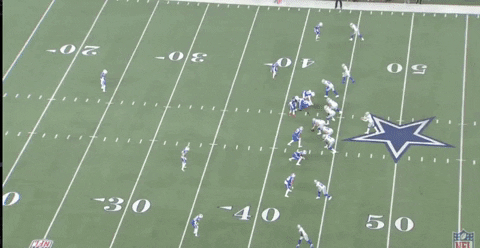 Tre'Davious White is probably the best player on this defense period. He has turned out to be one of the best cornerbacks in football. Not only is he fluid, a good tackler, and stifling in coverage, he is an incredibly high IQ football player that is a ballhawk. If the Steelers plan on targeting him on Sunday, they need to tread carefully.