As we have been for several years now, we'll break down the Pittsburgh Steelers' opponent each week, telling you what to expect from a scheme and individual standpoint. Nick Farabaugh and I will cover the opposing team's offense. I will focus on scheme, Nick on the players.
Today, checking back in on the Cincinnati Bengals.
Alex's Scheme Report
Bengals' Run Defense
Honestly, there isn't a whole lot to say about this Bengals' defense. It's not very good, which is what you'd expect from a winless team. Don't get me wrong, there is talent, and they've given rookie LB Germaine Pratt a lot more playing time lately. He's their most athletic off-ball linebacker. Played just 12 snaps against the Steelers in Week 4; against Oakland last week, that number shot up to 48.
The numbers are still poor. They're allowing 5.0 yards per carry, 30th in football, including giving up 112 yards to Josh Jacobs a Sunday ago. Offense after offense have churned big run after big run. No rushing defense allows more carries of 10+ yards, a whopping 50 of them already, than the Bengals.
You can run up the middle, on the perimeter, attack this front in really any way that's tailored best for your offense. Benny Snell should have success downhill and if they block it well enough, you can get the ball on the perimeter against these guys too. Do have a little more speed at LB with Pratt in the mix so the latter may be a bit tougher but at the same time, Geno Atkins and Andrew Billings are threats inside, even if the numbers don't look pretty.
Not a great tackling team either. 75 misses on the season, tied for 11th most. Check out all the missed tackles that leads to Mark Ingram churning out seven yards on a play that should've gone nowhere.
Bottom line. No reason to not have success on the ground vs Cincinnati.
Some other defensive stats. While they have a surprisingly excellent red zone defense, fifth best in football (and the Steelers have the 5th worst red zone offense), their 3rd down D is terrible. Teams converting 44.6% of the time, which ranks just 27th overall. They've allowed 20+ points in nine of ten games; the only exception to that is Oakland last week, when they gave up 17.
Bengals' Pass Defense
Not a lot of playmakers here. Not with the pass rush, not with the big plays. Only 13 sacks on the season, that's tied with Miami for fewest in football, and just four interceptions, tied 30th. Two of those picks have actually come the last two weeks. 2nd year safety Jesse Bates leads the team with two of them.
As far as a pass "rush" goes, Atkins leads the team with 4.5 sacks. He and Sam Hubbard are the only Bengals with more than two sacks and only six players on the roster have recorded at least a 1/2 sack this year. Compare that to the Steelers who have 11 in that category.
The lack of pressure isn't for a lack of trying. According to Pro Football Reference, while the Bengals blitz the 8th most of any team in football (34% of the time), they rank 28th league-wide in pressure, generating it less than 20% of pass attempts. Crazy disparity and on paper, the Steelers' o-line should be in a good spot this weekend.
Lack of a pass rush has made it easier for QBs to pick apart their defense and generate big plays. 47 completions of 20+ yards, tied for 29th in the league. No matter what stats you look at, the Bengals are at the bottom.
Schematically, I'd go 3×1 and use a lot of rub routes against them. Play mostly man vs 3×1 and they don't like to pass things off. Don't do a good enough job playing on different levels and avoiding picks. See a lot of dudes running into each other on tape. That will create separation and big plays, especially for how poor of a tackling team they are, as we mentioned earlier.
Nick's Individual Report
Since the last time I wrote about this Bengals defense, it is safe to say that things have most certainly changed on all fronts of this defense. They have some young, promising talent that is showing out, but it is still not enough to truly make this defense a formidable unit. Still, with the Steelers essentially turning into the walking wounded, this defense could present some problems if they are not careful enough to tiptoe around the playmakers on this defense.
Up in the trenches, there has been little to no turnover. Carlos Dunlap is still the stalwart he has always been to this Bengals defensive line. Dunlap has been solid as per usual and will get into the backfield a few times per game due to his hand usage and power. The rise of Andrew Billings was an early season storyline to watch but nothing has happened in that area. Billings is still nonexistent in pass rush and is only a body to take up space in the running game. Josh Tupau has started to split time with Billings as he makes some plays in the run game due to great field awareness. Still, he has not been anything overly impressive. Carl Lawson is now back and as he has always been, he's a game-wrecker who creates some serious havoc off the edge. Lawson's burst, hands, and bend are great. There are legitimately few pass rushers better in the game than Lawson at dipping around the edge. Sam Hubbard has taken a bit of a leap this year and has made plays but this Bengals defense has struggled in run defense in part due to Hubbard. He needs to be more disciplined at holding the edge. Still, he is a good pass rusher with good pad level, power, and hand usage.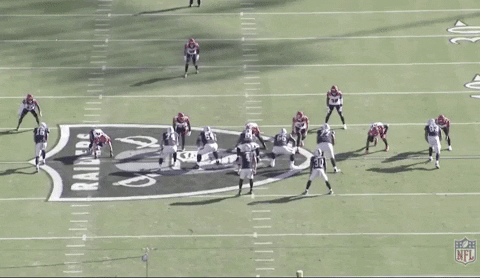 Of course, Geno Atkins is in the middle of the defense and terrorizing offensive lines just like he has his entire career. His first step is still has good as ever and he looks about as healthy as he has all year long after coming off of a two sack performance in Oakland.
These inside linebackers are essentially a three-man rotation as of now. Hardy Nickerson gets some snaps here and there, but he is a nuisance with his lack of athletic ability and poor coverage skills. The Steelers need to exploit him when he is out there, but he is more so out there because he is a good run stopping inside linebacker with good football IQ. Nick Vigil has been less than stellar this year but does have some explosiveness off the snap and can get around the field. He is often around the ball, it is more so about him actually playing smart and making tackles. He just has not done that yet.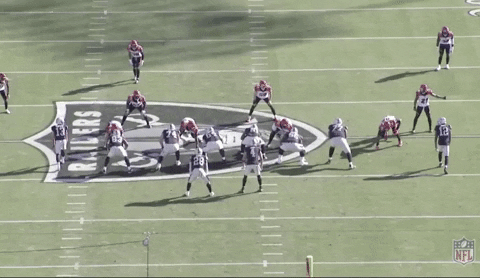 After the release of Preston Brown, it allowed rookie linebacker Germaine Pratt to step in and add more speed and coverage ability in the middle of this defense. Pratt, a former safety, is easily the best coverage linebacker the Bengals have and will easily be in on obvious passing downs. Even though he has room to grow tackling wise, Pratt has impressed thus far. 
The secondary of the Bengals has been exploitable as of recent. Dre Kirkpatrick has been nursing an injury and it has thrown Darqueze Dennard into the fire. Dennard is far more comfortable in the slot given his play over the past few years due to his quicks and run support ability. Thus far he has not been too bad, but size and speed give him so issues due to his clunky transitions. B.W. Webb has gotten most of the slot work since Kirkpatrick's injury and he plays like a firecracker. He just flies around the field with energy. He is undisciplined and can be taken advantage of because he is so antsy. William Jackson III, who was one of the better cornerbacks in the NFL last year, has not been as good this year. He looks a little less smooth this year and he seems to have lost a step. Whether that is through injury or not, he has not been himself. Shawn Williams has been at strong safety for a while now and he is very similar to what George Iloka was for the Bengals. A guy that hits about as hard as you could with good run support, but nonexistent ball skills.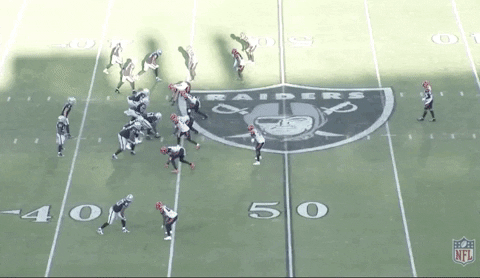 Jessie Bates, however, has been great recently. Two interceptions in the past two weeks for the Wake Forest product has shown that after a rough start, Bates is starting to return to form. He is a ballhawk that has great range and ball skills. Mason Rudolph has to be careful given everything that Bates can do on the backend of the secondary.