After last season, James Conner came onto the scene with a vengeance as he replaced Le'Veon Bell, who held out all of last season. Conner then suffered a high ankle sprain and it was theorized that Jaylen Samuels could hit into his snaps significantly. However, based on this game, it doesn't appear that is happening anytime soon. 
Conner not only had a great game against the Titans, but Conner got all of the snaps with the first team and showed out while doing it. Amongst the first team, there might not have been a better player than Conner out there if we are being honest. This is a guy who did everything well, as the film showed. 
The pass protection front was a big question coming out of Pitt for Conner, but over the past two years, he has improved immensely on this front. From identifying the stunt and the open blitzer here to the actual technique itself, everything is perfect. The slide protection is going slide left here, and this blitzing corner is Conner's responsibility. Conner knows that, comes in with a flat back and just drives through with his legs. He won the leverage and now has the power to plant this corner right into the turf. It's an impressive play for sure.
This is a simple modified tunnel screen, but it continues to speak volumes about Randy Fichtner's confidence in Conner as a receiver. He had some drop issues last year, but his route running has improved greatly since his rookie year. However, the part I really appreciate about this play is how drops his shoulder and continues to try and fight through the entire crowd of defenders. This is a preseason game, but he is still running as hard as ever. Props to him for being an absolute iron man.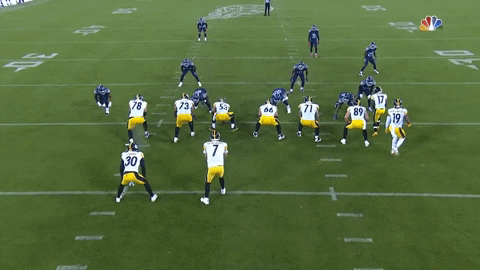 Some things are just so simple for top running backs. Following the designed play behind your pulling guard is something that every single competent running back can do, however, juking out guys and beating them one-on-one in the alley is not something every running back can do. Conner is almost guaranteed to win when he is one-on-one with anyone, but especially a cornerback. And it is all because of superb contact balance and quick footwork. He's agile enough to make that quick move outside and then plant and explode back inside to complete that juke. Not every running back is laterally agile like that, but Conner, at his size, having that trait is impressive.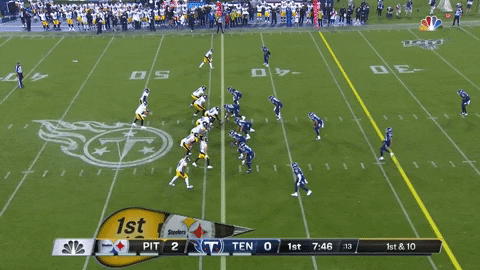 Man, you wanna talk about trying to make something out of nothing, Conner does that and more here. The sharp cut inside to completely take a defender's ankles and then the attempted spin is impressive. 
Conner looks to be in better shape than he has ever been. At his size, his open field skills are pretty incredible overall. He's going to be the workhorse with some Samuels sprinkled in, and I am fine with that. Conner's a complete running back and he continues to improve that day in and day out. It was nothing new for a guy who is a Top 10 RB in the NFL.