We've written plenty about Teryl Austin lately and examining his role with the Pittsburgh Steelers. He'll be working with the secondary and assisting Mike Tomlin on gameday for in-game decisions. So we have a general idea of what he'll do. But what does he believe? What are his principles he'll instill on the group?
As a long-time member of the NFL, there isn't a lot of clinic work publicly available. But while serving as the Detroit Lions' defensive coordinator in 2016, he attended the Michigan Football Clinic. A homecoming of sorts, he was hired as a defensive assistant/linebackers coach from 1999 to 2002.
Though his clinic session didn't get into the X's and O's, I'm just as disappointed as you are, we have notes of Austin's general coaching philosophy. Those come courtesy of James Light, who attended the clinic and took notes (they aren't made public so I can't link the whole thing for you). But here are the highlights of what he had to say.
Austin was adamant about players showing good body language and exhibiting top effort. No in-fighting, no loafing. He used this example of safety Louis Delmas as someone who showed bad body language.
Week 2, 2013. Carson Palmer hits a wide open Andre Ellington for a 38 yard touchdown. Delmas, as you can see on the right side of your screen as FOX goes to commercial, angrily throws his fist into the air. That's stuff Austin doesn't want to see.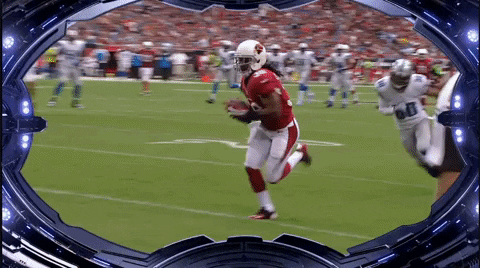 Here's what Austin went on to say, paraphrased by Light's notes.
"No one feels worse than the defensive back that blew the coverage. Being called out right after the play by a teammate helps no one. It creates dissension within the team and shows weakness to the opponent."
Effort is something near the top of most coaches lists. Austin is no exception. As much as he preaches it, he wants teammates to hold each other accountable.
"They will show good and bad examples in front of the team in film session, wants peer pressure and the team to hold each other accountable."
Lack of effort hasn't been an issue for the Steelers' defense but it's always important to have that reinforced. Austin uses the acronym "BETA" to teach players to control what they can control: Body Language, Effort, Time, and Attitude.
As defensive coordinator, he set goals for the Lions. Ones I hope the Steelers' defense matches in 2019.
"–  For us we identified a few things: Top 5 in turnover ratio, explosive gains battle.
– 2014 we were +7 in turnovers and 8th in explosive gains. 11-5 Record
– 2015 we were -6 in turnovers and 21st in explosive gains. 7-9 Record."
Last year, Pittsburgh finished a lowly 28th in turnover ratio. They finished better but still average in explosive plays allowed, giving up 63 plays that went for 20+ yards. Eleven of those resulted in touchdowns.
Finally, Austin also believed in playing to the strength of their scheme. Forcing the offense do things they're uncomfortable with or don't want to do in order to win. If that's how you lose as a defense, so be it.
"Coach Austin believes in sound scheme. If we get beat, it's because they executed better, we won't beat ourselves with scheme, being out of position. Some coaches believe in changing a lot of scheme to matchup up with an opponent. "Bullshit, we are going to play our defense and we're coming after you."
His emphasis, not mine.
Obviously, this was when he was defensive coordinator, giving him more control and influence over how the defense runs. He won't have the same in Pittsburgh. But it's nice to get an idea of the philosophy he coaches by. Especially on the off chance a mid-season coaching change occurs or next year should Keith Butler not be retained. He's entering the final year of his contract.