Bringing back a series I had a lot of fun exploring the last several offseasons. Every player wants to improve, to elevate his game in all areas from one season to the next. Understanding that, we're going to isolate just one area, one faction of a player's game. The biggest area for improvement.
Vince Williams – Better Feel In Zone Coverage/Reading The Hip
I've gone through every one of Vince Williams snaps last year. In doing so, it's easy to see how steady and consistent a player he is. Someone who isn't easily going to be sent to the bench, even with Mark Barron and Devin Bush added to the roster. His run defense is stellar and hard to find any consistent fault with and he's one of the top off-ball blitzing linebackers in football, even able to beat some offensive linemen (albeit backups more often than starters) as a rusher.
Most people will complain about his coverage. Some of it's unfair. But no, he's not going to become a magically better athlete than he is today. He's not at Bush's level and never will be, so for him, in coverage, it's about maximizing his intelligence – he's obviously got a high football IQ as a playcaller of the defense – and better anticipation to make up for average athleticism.
In zone coverage, I want him to have a better feel for route concepts and what is going to develop behind him. Hard to do, I know, if the receiver is behind you, but that's where anticipation comes in. Best example I can show is from Week 3 against Tampa. Empty set, two receivers to the top. Bucs run this dig/flat combo, the back to the flat with the receiver – Mike Evans – running a 15 yard dig.
As soon as the back turns out, Williams needed to pass him off to the corner (it's zone coverage to the top), and anticipate the receiver becoming the new #2 and turning to the middle of the field. Maybe he doesn't and stays vertical. Maybe someone from the trips side runs to the middle. Either way, you have to anticipate that possibility and let the corner immediately take the back.
Williams ends up being a little late, having to flip his hips instead of backpedaling, getting depth, and reading the QB. Evans is open over the middle but drops the ball instead of picking up the first down.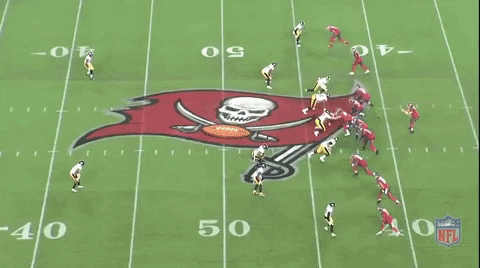 To his credit, I saw a better example of it late in the year. Same look vs Oakland. Here, bottom of the screen, he passes off the back to the corner and carries the receiver, the new #2, vertical. Anticipated much better. Just want to see it consistently.
Different concept but similar coaching point here. Teams that spot drop zone have to be able to reroute receivers or else they're going to get chewed up. Look at what Tom Brady did to the defense for so many years before the Steelers started playing more man coverage.
Want to see a reroute on #83 Willie Snead on the goal line. Don't want to let that crosser run free. Within five yards so not illegal contact. If Joe Flacco saw it, that's an easy six. Want to have him be able to read that crosser and bump him off his route to disrupt timing. It's not like Williams hasn't ever rerouted a receiver before.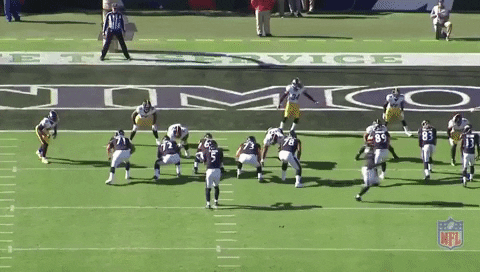 You probably remember this one the most. Touchdown allowed on the opening drive against the Carolina Panthers. Curl/wheel concept, creating a natural pick to free the running back.
Tough play, the coaching point might be to run under, not over, the pick, but would've liked to see Williams have a better feel for the concept developing and not get caught up in the trash. If he avoids the pick, he's making the play. It's definitely not ending in a touchdown.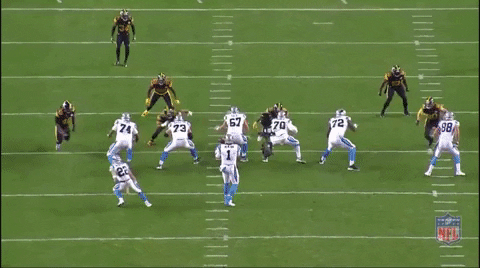 One last look at the idea. Bailing to get depth against the Chargers. Has a crosser in front and behind. Ends up settling, not getting width and following the eyes of the QB (Rivers does do a nice job of looking him off), and Williams isn't able to squeeze that throw in the middle. He's gotta be some of the inside help for Mike Hilton and feel that route behind him.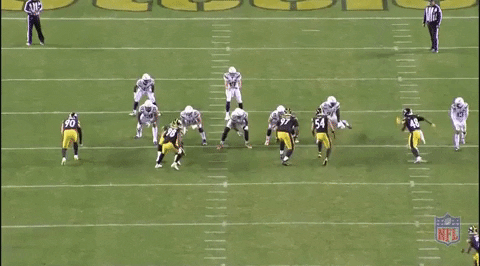 One other area to look out. Because Williams doesn't have great short area quickness in coverage, he's vulnerable to giving up the quick out by a tight end or option route by the running back. Again, not easy to defend, having to read and react, but I want Williams to read the hips to more quickly anticipate the receiver's break and not be fooled by any head fakes.
Against Baltimore, he gets turned pretty well by Alex Collins. Outside/inside shake to break free. It's always hard to tell but doesn't look like he has eyes on the hip.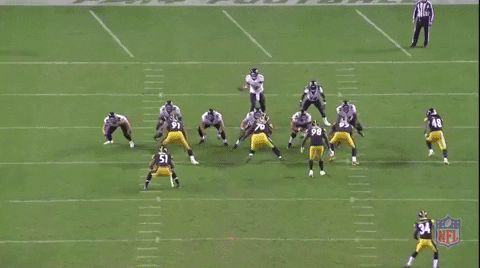 Same versus Gio Bernard. Difficult matchup, Bernard is a plus athlete and awesome receiving threat, but you gotta read that hip if you want to match up. If you're just reacting after the back has made his cut and into the route, you've lost.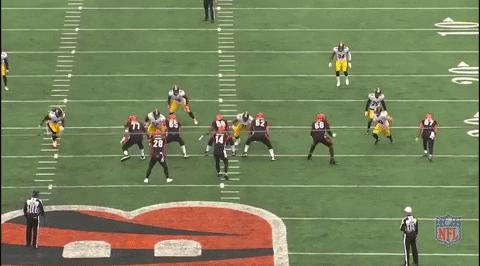 Let's see it versus a tight end. Four yard completion without much resistance.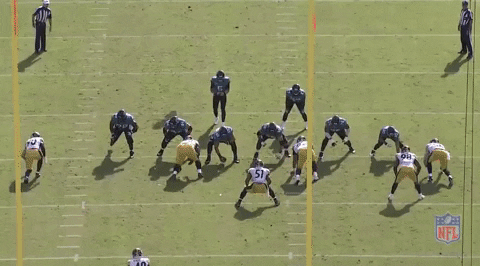 I know many people think Williams is a below average coverage linebacker or just a two down player (which doesn't even mean much anymore, given teams throw more on 1st down than they run), but I'd disagree. He is a step above, an average coverage player. Overall, looking through all of his tape, he largely does his job. To take that next step, to make splash/impact plays, improving that anticipation, feel, and peripheral vision is what he needs to work on.