There's no good reason for the Pittsburgh Steelers to lose this game. The offense moved the ball up and down the field, the defense held their own early and for large chunks of the game, Pittsburgh simply looked like the better team. But, of course, they didn't get the victory, repeatedly shooting themselves in the foot until the Broncos finally capitalized.
Here are six plays that cost the Steelers the win.
1. Justin Simmons blocked kick
Something I was definitely worried about coming into this game. Justin Simmons cleanly leaped over the long snapper on his way to blocking this Chris Boswell first quarter field goal. A promising drive that ended without any points.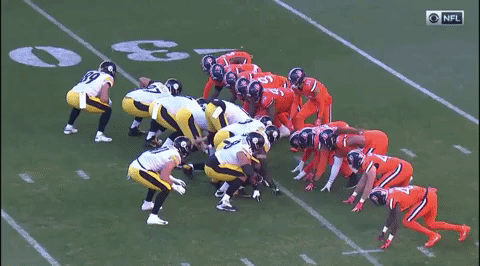 2. Xavier Grimble's end zone fumble
A great playcall by Randy Fichtner, getting Grimble wide open, squandered away by his fumble out of the end one, resulting in a touchback. Just a terrible play from Grimble, who had every other option on this play besides doing…this.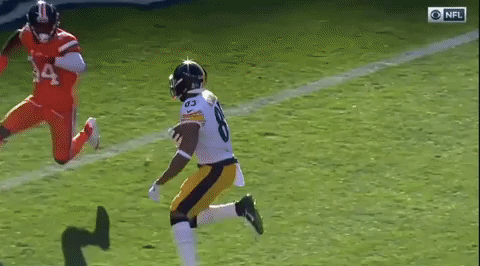 3. Ben Roethlisberger's first INT
Third and three, Steelers in Broncos' territory, leading by seven. Failed mesh attempt results in this interception and 37 seconds later, Denver tied up the game.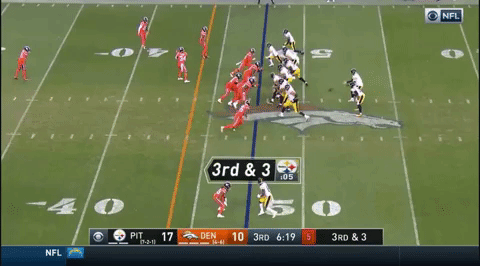 4. James Washington's drop
Beautiful double-move by the rookie. Not Ben Roethlisberger's best throw ever but Washington's gotta make this grab. Don't think he had to make the dive for it either. Still, he can't come up with the ball, bouncing away from him hitting the ground.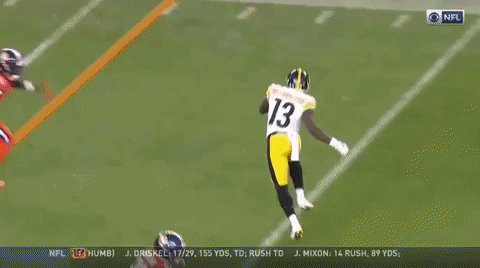 5. James Conner's fumble
Another big play ruined by the end. Screen pass to Conner finds tons of space but he – somehow – fumbles the ball away. Still doesn't make sense how he loses control of this one. Denver recovers it.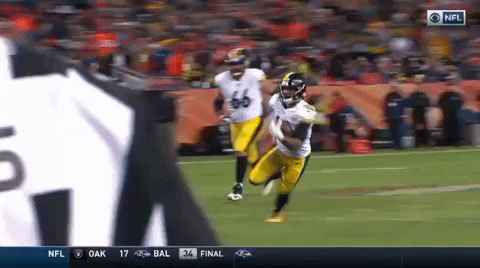 6. Ben Roethlisberger's 2nd INT
And the cherry on this terrible tasting scoop of ice cream. Attempted pop pass to hit Antonio Brown on this slant. Play starts off rough with a bad playfake and then picked off by defensive linemen Shelby Harris to end the game. Sums it up.