While the offensive line is typically seen as the meat and potatoes of a good running game, you could say that the tight ends are the seasoning that help turn a standard dish into more satisfying meal. On Sunday against the Cleveland Browns, the Pittsburgh Steelers' tight ends were the garnish for James Conner, featuring on some of the longest runs of the game.
The offense took a while to get going, but by the two-minute warning they were sitting just outside the red zone on first and 10. On the play, Vance McDonald worked to the second level and pushed linebacker Jamie Collins out of position as Conner picked up 10 yards.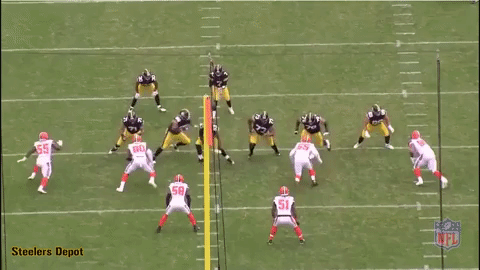 One play later, the big tight end unseated Christian Kirksey, who was looking to crash the line of scrimmage on a run blitz. While the play only picked up four yards and got the Steelers inside the 10-yard line, it was an impressive block.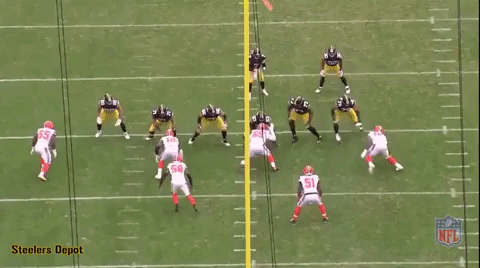 It was Jesse James who was on the field for most of the Steelers' running, however, primarily in the second half. He has always had a way of seeming to make a block without even trying to, but getting the job done, and that is what he did here on this 30-yard run, the longest of the day.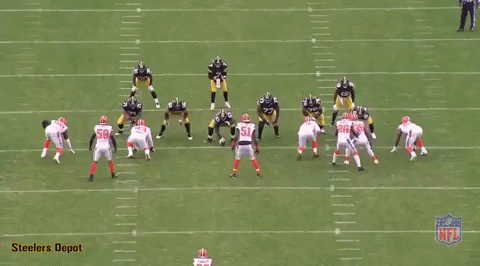 It was Kirksey again coming in on a run blitz, the Steelers running the same play as before. Again the tight end picks up the linebacker, though this time it was James instead of McDonald, and this time Conner caught the edge and raced up the sideline for the 12-yard score, making a tackler miss along the way.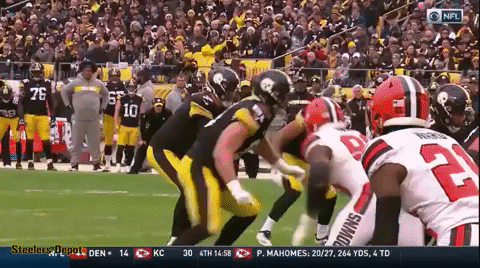 Into the fourth quarter, as the offense was looking to close out the game, Jaylen Samuels was given some work while the team had a 26-12 lead. On one second-and-nine play in particular, James, lined up on the right end, looked behind him to see where the run was going before working Kirksey to the right, allowing Samuels a six-yard gain.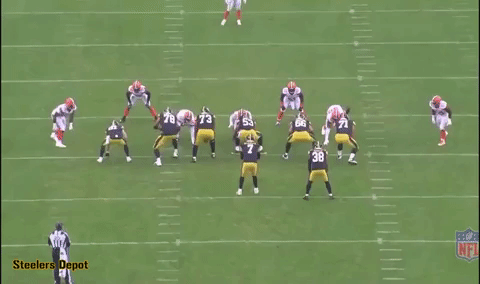 Finally, Conner checked back in for the third and three, and he put the exclamation mark on the game, breaking free for a 22-yard touchdown. James did a great job of getting in front of Kirksey, sealing him off at the second level and leaving Conner with daylight once he crossed the line of scrimmage.