Over the last month, the Pittsburgh Steelers' defense has recorded a safety, pick six, and strip/sack scoop and score. High impact plays for a unit that needs to make them.
The other thing these three have in common? They were all set up by a great punt.
Jordan Berry has gotten back on track, though I still contend he hasn't been as bad as people ever made him out to be, and his ability to pin opposing offenses has paid off in big ways.
Back in Week Two, Berry nailed a 59 yard punt downed at the Kansas City Chiefs' one yard line. Two plays later, the defense recorded a safety, giving the Steelers new life in their attempted comeback.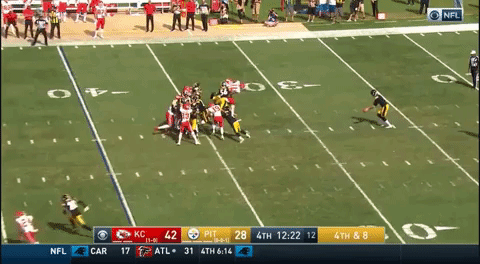 A week later versus Tampa Bay, Berry again pinned the opposition deep, a 40 yarder that landed at the two. Same thing. Two plays later, Ryan Fitzpatrick threw a pick six into Bud Dupree's hands, who raced it into the end zone to give the Steelers a commanding 23-7 lead.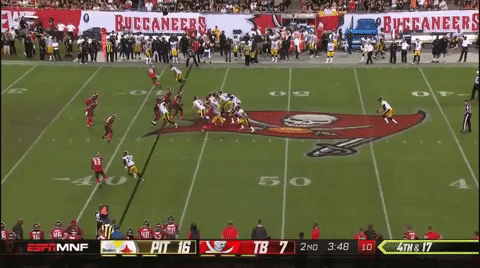 Then there was Sunday. Berry had his prettiest punt of the year, popping the ball up at the one yard line where the Steelers downed it at the two. The Falcons moved out of the shadow of their end zone but three plays later, T.J. Watt came crashing into Matt Ryan, the ball kicked into the end zone, and recovered by L.J. Fort, the cherry on top for a dominant afternoon.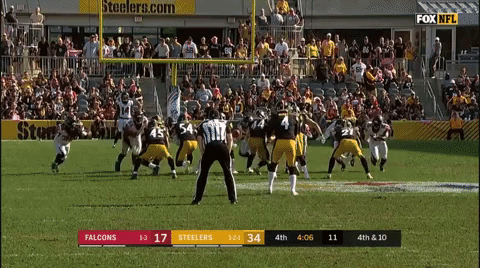 All three were strong defensive plays. They, after all, finished things off. But it was the field position that stressed the offense and their coordinator in the first place. Something Danny Smith spoke to last week in his Coordinator's Corner.
"We downed the ball at the one yard line against Kansas City. How do you think we got the safety three plays later to get back in the game? We downed the ball earlier in the game against Tampa, how do you think we got the interception? People throwing out of their own end zone, with people around them, they short set, those things all add up. They're all effective. To be an effective special teams unit, you have to put them in those positive situations."
The defense is creating some much needed splash. But they're simply grabbing the baton, passed down by some equally impressive special teams moments.