I wasn't really planning on writing about this topic because I've spent so much time tweeting out clips that I don't really have anything new here. But what Roosevelt Nix did Sunday was the best part of a dreary, sloppy tie. Nix is more exciting to watch than Antonio Brown, more entertaining than Cam Heyward, more fun to watch than JuJu Smith-Schuster.
Nix is a special teams tone setter. The scrappy, fight-for-everything, piss-you-off, live-rent-free-inside-your-head kind of dude. Against the Cleveland Browns, he and Browns safety Derrick Kindred went at it time and time again. But that was hardly the only battle.
I know some of these clips below don't look great. A little gritty, grainy – I'm working on that. But that embodies who Nix is. Gritty, grainy, and a flat out beast.
Some of my favorites from his special teams work Sunday.
Three clips in this video. First, he tangles with Jabrill Peppers. Peppers cuts him from his right wing spot. Nix gets up after the punt, blocks Peppers, and the two get into a schoolyard scrum to the ground. Peppers flips Nix at the end and rips out his flag. The ref just takes it all in.
In the second, Nix piledrives Kindred into the pile, pushing him over, and the two go at it again. And in the third, Kindred goes after Nix on this touchback and tries to blindside him. Doesn't work (I've added a better look at it below).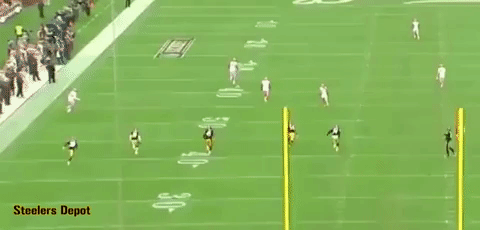 On an ensuing kick return, Nix and Kindred go after each other again. Nix takes a shot at the end.
Here, Nix welcomes rookie WR Derrick Willies to the NFL with this throwdown. Tosses him aside and then continues to run down this punt. Pulling out his bag of tricks.
Jabrill Peppers stupidly fair caught this punt? Yup, Nix is gonna let him know about it.
Here's Nix and Kindred again. Kindred tried to hit Nix with a fake out hoping to get Rosie to bite. Yeah…didn't work. Nix steamrolled him and might have scared the punter into shanking this one, traveling only 29 yards and setting up the Steelers FG attempt.
Not once did Nix show up on Sunday's box score. But he definitely made an impact, even if that was just pissing the other team off. And it's the best thing I've seen all week.