The Pittsburgh Steelers defender with the most pressures this preseason isn't Cam Heyward, Stephon Tuitt or even standout rookie Ola Adeniyi. It's Keion Adams, who has racked up a total of five of them through two weeks, based on the charting I've done this summer.
It's a pleasant surprise to a defense searching for pass rush, even though Adams won't start and it's unclear how much playtime – if any – he'll see in 2018. Adams success creates more comfort along the depth chart at a position that badly needs it.
What we've seen on tape matches what we've seen in practice. This is essentially Adams' rookie year after failing to appear in a preseason game last year, tearing his labrum seven practices into his career.
Adams is an efficient, quick-twitch rusher who, and I hope you're sitting down for this news, is capable of turning the corner. Yes, most of his action has come against backup tackles but I love the quickness in his hands, how easily he disengages as a pass rusher, and the variety of ways in which he can win.
Here's four of the five pressures he's registered this preseason, excluding one that came on a scramble drill. All these clips come against the RT.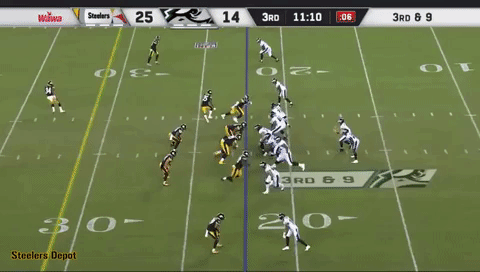 You can see him win the edge, turn the corner, and in that last clip against Green Bay, counter the right tackle to the inside.
The next step is being able to finish those plays, couple missed opportunities for sacks, but he's winning enough battles for that to become part of the conversation. Adams has continued to show the foundation to be an effective pass rusher and potential starter. If Bud Dupree struggles, that could happen as soon as 2019.