The reality is Marcus Tucker didn't have a great start to training camp. But perform in the preseason and all of that can be forgiven. Tucker wasn't flashy on the stat sheet last night but his value extended far beyond a box score. A quick look at that.
Rewatching last night's game, Tucker's blocking – effort and execution – was on display. Credit to all the receivers really. Justin Hunter and James Washington got into the mix, too. But Tucker really stuck out considering his smaller stature that makes it tougher for him to dig out a safety or crack a linebacker.
Twice on the same drive in the 2nd quarter, Tucker did so. Two clips in one here. In the first play, Tucker seals down the safety to help create a hole for Fitzgerald Toussaint to cut to, though poor blocking elsewhere closed it up. In the second, Tucker changes directions as the safety tries to swim over him, avoiding the down block. But Tucker gets position and drives him into the ground. This time, Toussaint has the gap to the inside and dives over the goal line after a nice run.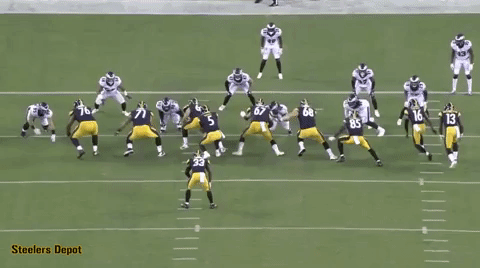 He made his mark on special teams too. Tucker started as the right gunner on the punt team, defeating his block and making the open field tackle on this punt. On the second Jordan Berry boot, Tucker downed it at the one. Great job by him to get depth, behind the returner (who already called fair catch so no chance for a return), get square, and then find the football. Then a sweet little toe tap at the end.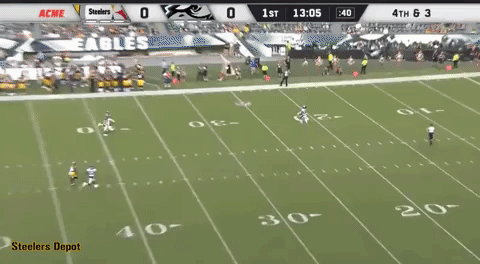 That's how you make your mark. How well you perform as a receiver is partially out of your control. That depends on the coverage, the playcalls, the competency of the quarterback you're with. But blocking and special teams? Entirely within your control. And Tucker took advantage of that Thursday night.