I like Fitzgerald Toussaint. I swear, I do. He's proven to be a dependable player for the Pittsburgh Steelers, a back who isn't great in any one area but good enough in several. He can run, catch, block, return, cover. In short, a great #3 back, who you know you'll need but hope you never need a little too much.
And though he's a veteran who you would expect to play well in the preseason, it's relevant to point out he's stacked two impressive games. Against the Green Bay Packers Thursday, Toussaint was the second back in the game following James Conner, carrying the ball 7 times for 26 yards. Not a sexy box score but as is the case for Toussaint throughout his career, his tape is more impressive than stats. A couple plays from Week 2.
Toussaint carried the ball for 18 yards on these back-to-back plays, an eight yard carried followed up by a ten yard scamper. Here are both, the first more impressive, but Toussaint showing his vision to find the lane and hit it.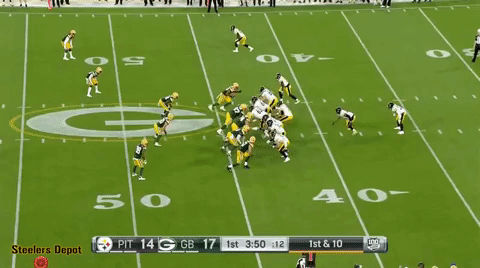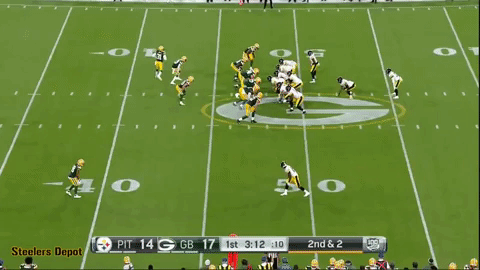 He's also one of the best pass protectors in training camp, excluding Le'Veon Bell, and showed that again. Combining two plays in one. His ability to identify, square up, and anchor.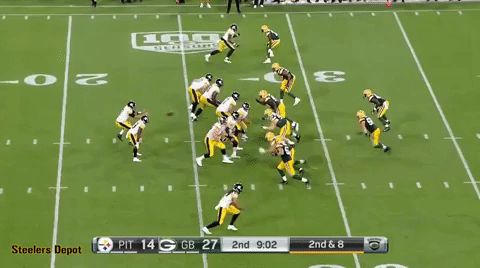 And another that Dave Bryan tweeted out, letting Mason Rudolph hit Jesse James on a crosser that turned into a 20 yard gain and led to Rudolph's TD pass to JuJu Smith-Schuster.
I realize most of you are ready to wash your hands of Fitz because of his fumble 28 years ago in the playoffs, but dammit, he's still so good at pass pro. He really clears the lane here: #Steelers pic.twitter.com/23MuW5NpF5

— Steelers Depot (@Steelersdepot) August 17, 2018
With Stevan Ridley missing with a presumed injury, he missed the final two days of camp, Toussaint got to soak up all the playing time after splitting time with him last week. Quietly, he went out and did his job again, just as he has for most of his time in Pittsburgh. There's no doubt he's been a fighter, hanging around this roster again and again. He's like the shooting guard at Duke who you're pretty sure has been with the school for 9 years.
When the asteroid hits, there will be three things that survive: cockroaches, Twinkies, and Fitzgerald Toussaint.