With offseason news at a crawl, I've spent a lot of time looking at the history of the team. From obscure players to defining moments, I've spent a ton of time watching old highlights and footage. Because it's Youtube and you can end up anywhere, I watched NFL Films' list of the top 10 fastest players in history. No Steelers made that list but it got me to thinking – who are the speediest ever to wear Black & Gold?
So I've made my list of the ten fastest in franchise history. To be clear, it isn't strictly a list based off 40 times. It's weighted based on career success and longevity, guys who put that speed to good use. Not just who ran fast on a track.
We'll have two names in each post.
#8 Darrius Heyward-Bey/WR (2014-Present)
What's interesting about Heyward-Bey isn't just his speed, which is as fast as they came, but how he's maintained it throughout his career. Even today, at age 31, he's still one of the fastest Steelers on the team.
A first round pick in 2009, he blazed a 4.3 flat at the NFL Combine. That alone was enough to entice Al Davis and the Oakland Raiders to make him a Top 10 pick and though he didn't live up to those lofty expectations, the speed was true.
DHB has caught only 32 passes over four years in a Steelers' uniform. But five of them have gone for 40+ yards and he's taken a sixth, an end around, for a 60 yard touchdown.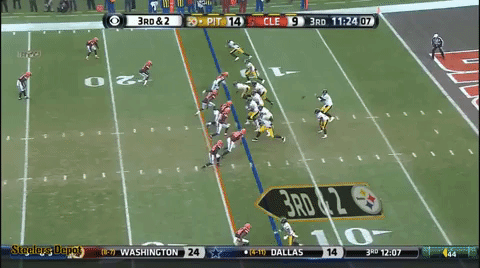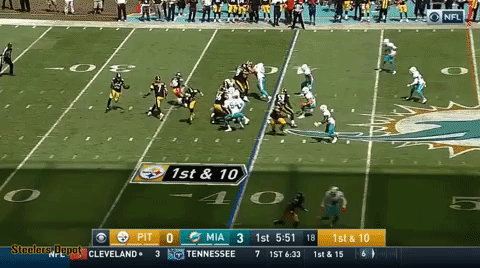 That speed also makes him a great special teamer, one of the first guys downfield on kick coverage and let him reinvent his career to stick around in the NFL.
Maybe the biggest compliment you can give to Heyward-Bey's speed is the Steelers shunning him from a 2016 race with the rest of the receivers (and Ryan Shazier, who won). They all knew who was coming out on top if DHB lined up.
He has serious speed. And everyone knows it.
#7 Stefan Logan/KR (2009)
Logan wasn't here for a long time but he was there for a good time. He made the team as a total unknown, impressing so much in the preseason the Steelers felt compelled to add him to the 53 man roster as a return specialist.
He didn't disappoint either that year, finishing 6th in the NFL averaging more than 26 yards per kick return.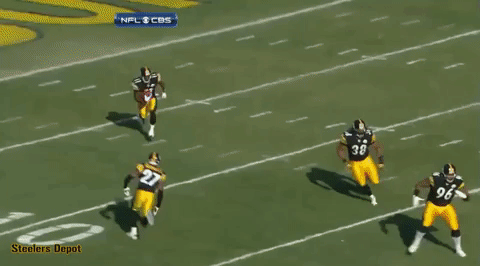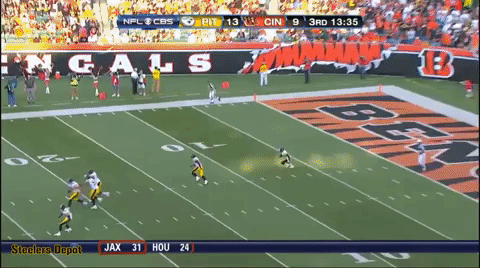 A track star at South Dakota, running the 100 meters in 10.78 seconds, he turned in a 4.40 at his Pro Day.
After one season as a Steeler, he went to Detroit, putting up even better return numbers in 2010, including a 105 yard touchdown return. He's been in the CFL since 2015 even at 37, handling kick and punt return duties for the Montreal Alouettes. Last year, he returned a kick 82 yards.
Logan was definitely one of the smallest Steelers ever. But also one of the fastest.