New series we're kicking off here to get us through the upcoming dog days of the offseason. Every player wants to improve, to elevate his game in all areas from one season to the next. Understanding that, we're going to isolate just one area, one faction of a player's game. The biggest area for improvement.
Robert Golden – Make Splash Plays
I went back and watched every snap of Golden's in the three games immediately following Will Allen's ankle injury against the San Diego Chargers.
And man, Golden played some great football. I dig the addition of Sean Davis but Golden has gotta be the most underrated player on this Pittsburgh Steelers' defense right now. I struggled to come up with many flaws in his game.
He's versatile, giving Mike Mitchell extra flexibility. Golden can play the deep half, carry #2 down the seam in his pattern reads, be the overhang defender underneath, support the run as the 8th man in, and blitz. Opens up the playbook that much more for Keith Butler.
And Golden does everything well. He is a solid tackler who makes an impact, reads his keys well and reacts quickly, and holds his own in coverage. All the while playing his usual compliment of special teams snaps, including serving as the upback on punts. Block, spring 40 yards downfield, then go play defense. Underratedly difficult task. Props to him.
So maybe the only area of improvement I could suggest is a bit obvious. As a full-time starter, or presumed one at least, I want to see him make a couple more splash plays.
Over 390 snaps last regular season, Golden recorded just one turnover, a Week 13 pick against the Cincinnati Bengals. But there were opportunities for some other huge plays.
You probably already know the most well-known example. In Week 15 against the Denver Broncos, Golden jumped the corner route on this smash concept but dropped the interception.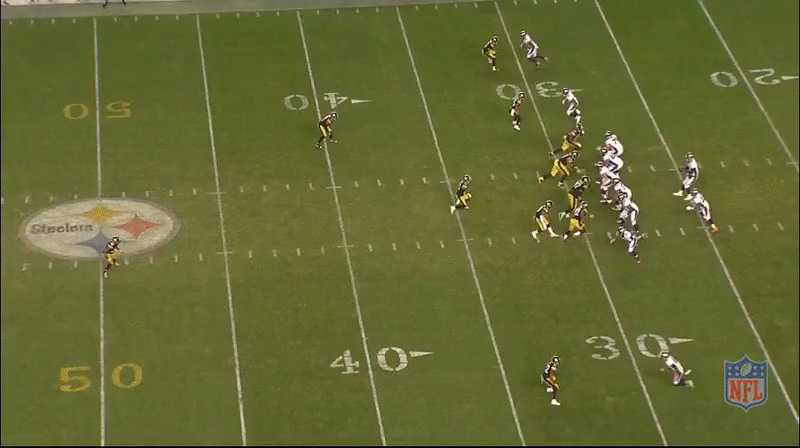 The Broncos were able to punt and the Steelers had to have Jordan Berry boot one of his own on the ensuing drive. Huge missed chance for points or at absolute worst, giving the Broncos terrible field position.
There were some lesser examples but illustrate the same point. Golden is probably looking to jump an out-breaking route here so I don't know if I can totally fault him but in 2016, maybe he's able to make this play, breaking up the pass or picking it off.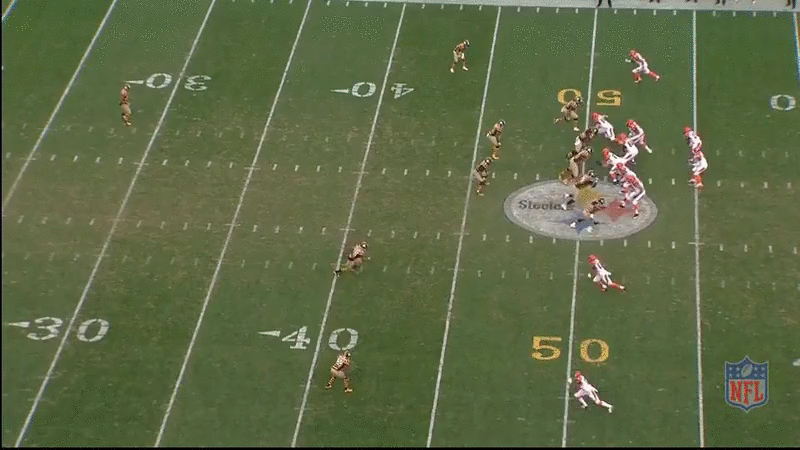 He's never had gaudy turnover numbers in his football career. At Arizona, he recorded four career interceptions and forced one fumble, though two of his picks were housed. But ideally, to be that full-time starter, you want to move beyond the "solid" level.
If he can play the entire season, I'm looking for him to generate at least five turnovers, interceptions and forced fumbles combined. Generating turnovers is something Mike Tomlin preached last season, and something he was generally happy with, so Golden needs to continue that trend.