I wrote about it briefly in my game notes yesterday and want to touch on it again for a moment today. Before the Cincinnati Bengals' game, I wondered aloud – and hoped – if Todd Haley would bring back some of his packaged plays. Run pass options that ideally, put the defense in a lose/lose.
Some of you asked if I would provide an update if Haley did just that. And we saw it early in the game, appearing to be part of Haley's initial script. Here are two examples from the team's first two drives.
Real simple stuff we'll illustrate. The first wasn't successful on a box score, a loss of one, but that isn't on Haley's call. Here the Steelers pair a swing route to the field with a power run. Ben Roethlisberger decides to hand it off, not a terrible decision against the Bengals' six man box.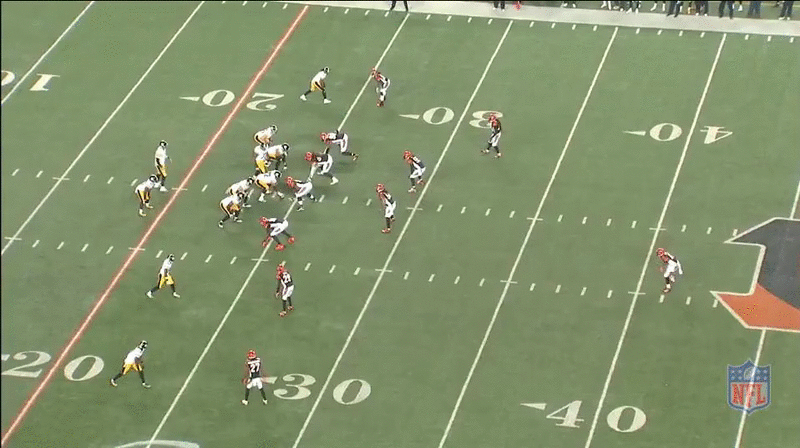 The second was much more successful. One of Haley's favorites and one we've covered what feels like a million times. Inside zone with a swing/seam passing concept. Five on five in the box and Roethlisberger smartly hands it off. Good blocking by the line and the receiver up top for a gain of nine.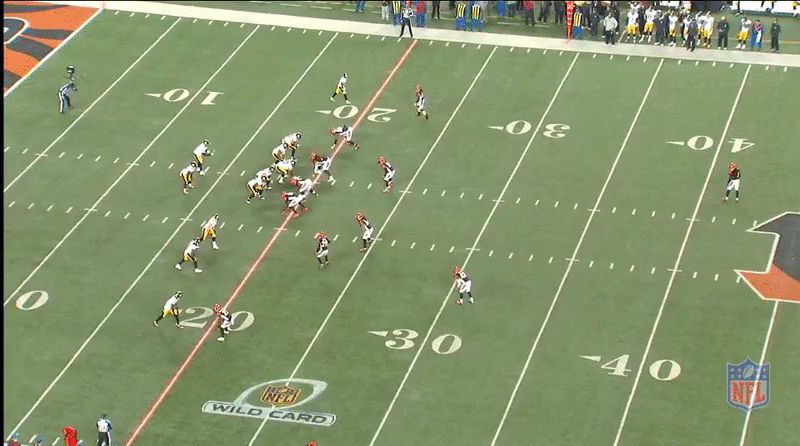 These are the types of plays Roethlisberger, and by extension Haley, will have to lean on. If Roethlisberger doesn't feel totally comfortable, and you can bank on him not, throwing more of the short game, some quick throws and relatively easy reads, is going to be benefificial. Mike that in with bubble screens to wide receivers and middle screens to running backs, and it should take off some of the pressure on Roethlisbegrer (or Landry Jones, for that matter, should be start).