You don't often hear from John Mitchell. About the only time the Pittsburgh Steelers' defensive line coach makes a media appearance is during the draft when the team selects a player Mitchell will be responsible for. And almost on cue, Mitchell talks about one trait he looks for.
Run to the ball.
That's a mantra that isn't defined by talent. Doesn't matter if you're the best or the worst player. You can hustle and run all the same. We've seen that from Cam Heyward and Stephon Tuitt all season long. We saw it from L.T. Walton out of college.
And Sunday, Cam Thomas and Daniel McCullers followed suit.
Maybe it was them responding to Mike Tomlin's challenge in his press conference a week ago.
"We're going to play the guys who display they deserve to play. If those guys want to play more, they need to stoke a fire," he said when asked if Heyward and Tuitt would be spelled more often.
Rarely does Tomlin take a dig at player's like that. When he does, it's calculated and more often than not, works.
McCullers, to be fair, has shown a lot of hustle this year. I've written about his chase to the ball before. But he showed the best and perhaps most memorable of that chasing down this Duke Johnson screen ten yards downfield.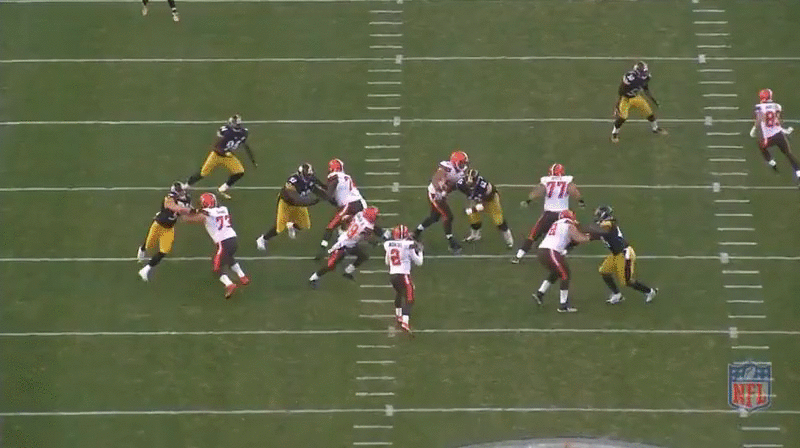 And then Thomas, who as we have pointed out already, prevented a Johnny Manziel touchdown with his diving tackle that brought the quarterback down at the half-yard line.  Because, well, it's Cleveland, they wound up not scoring any points on the drive.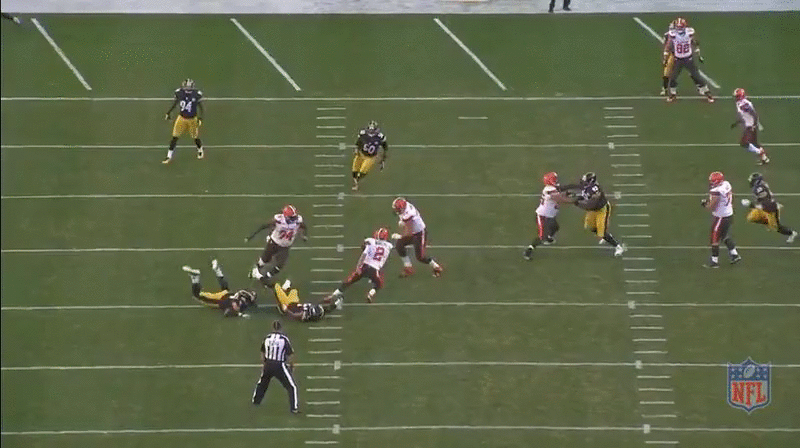 If Manziel scores, it's 24-10 Pittsburgh with a full quarter left.Maybe Cleveland thinks they still have a shot. Instead, it remained a 24-3 game and the Steelers with the ball. That's game over.
Two guys fighting for playing time. It isn't easy to see the field between two All-Pro players. The way to do that is to work your tail off on each play and do those detail-oriented things that will force the team to put you into the rotation. It's earned, not given, and plays like those two are the way to do it.