From now until the 2019 NFL Draft takes place, we hope to showcase as many prospects as possible and examine both their strengths and weaknesses. Most of these profiles will feature individuals that the Pittsburgh Steelers are likely to have an interest in, while a few others will be top-ranked players. If there is a player you would like us to analyze, let us know in the comments below.
#11 PJ Locke III/S Texas – 5'11 210
The Good
– Compact frame and good body type
– Above average athlete with open field and makeup speed
– Impact hitter willing to sacrifice his body
– Enforcer who fills the alley with authority, supports the run hard and looks to clean up piles near the end of plays
– Closing speed and hit power to finish plays
– Versatile player who wore plenty of hats for the defense, spent lots of time in the slot
– Capable of making splash plays and high degree of difficulty catches
– Plays inside/out and generally takes good angles, doesn't overrun himself and get out of position
– Seems to learn from mistakes and doesn't make them twice
– Quality starting experience
– Comes from athletic family, good bloodlines
The Bad
– Reckless tackler with inconsistent style, misses far too often to be considered trustworthy
– Fails to wrap up and often will shoot too low, causing him to miss or runners break through arm tackles
– Not natural in the slot, too easily fooled by double-moves and advanced routes, not fluid enough in short areas to react and stay in-phase
– Want to see him run harder after the ball downfield, can get passed up by teammates
– Below average production for most of his career
– Weird leadership career?
Bio
– 31 career starts
– Career: 160 tackles (11 TFL), 4 FFs, 3 INTs, 1.5 sacks
– 2018: 77 tackles (5.5 TFL) 2 FFs, 1 INT
– Started nine games as Texas' nickelback as a sophomore in 2016
– Named team captain in 2017 and but not 2018, told reporters his play as a junior wasn't worthy of remaining a captain (remained part of team's leadership council)
– 3 star recruit out of HS who chose Texas over offers from Arizona State, Baylor, and Georgia
– Played safety, linebacker, and corner in high school
Tape Breakdown
Locke was the last free agent signed by the Steelers but in some ways, might be the most intriguing to fans. The #1 thing you gotta know about this guy is that he's a hard hitter who will absolutely attempt to wreck your day. There's a physicality that you don't find in every player and in general, the Longhorns' secondary was one of the most aggressive and intense groups I've watched all season. He can make plays like these.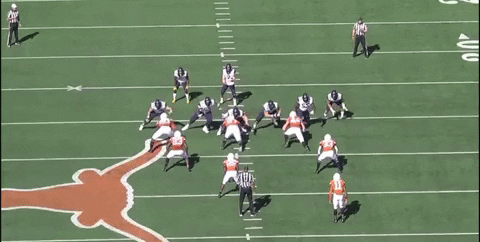 Or here, working in the slot, flying in to finish the tackle.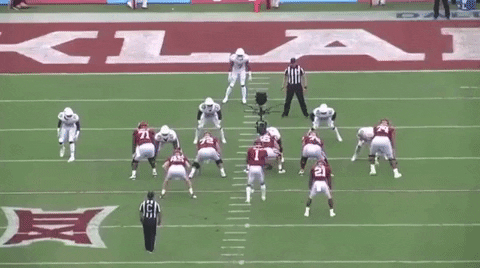 Overall, a good athlete with open field speed. Versatile in college too, though in the NFL, I'm not crazy about matching him up against receivers in the slot.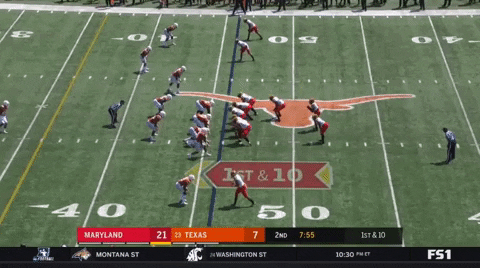 And the number one issue with him is his tackling. In some ways, it's his best trait, but in others, his worst. Hit-and-miss player. Literally. Six missed tackles in the four games I watched. Couple examples.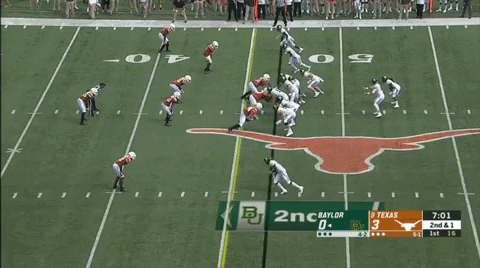 He's the dime safety/big nickel player I wish the team would've gotten in the draft. He'll make some plays when the pads come on the third day of training camp but he'll have to prove consistency to stick. Good candidate for the practice squad.
Couple of Broncos safeties remind me a bit of him. Darian Stewart and Will Parks. That's his ceiling. Probably more of the latter of the two.
Chances He Makes The Team: 33%
Games Watched: vs Maryland, vs Baylor, vs West Virginia, vs Oklahoma