Know we're all still thinking about and reacting to the Pittsburgh Steelers big 24-16 win over the Cincinnati Bengals but some more AFC North news to share before the night comes to a close.
For the second time in as many weeks, the Cleveland Browns may have lost a starting quarterback for weeks. Josh McCown suffered a shoulder injury in Sunday's loss to the Baltimore Ravens. And as Mike Silver tweeted out, internally, the team does not sound optimistic about having McCown in the near future.
He originally suffered the injury in the first quarter on this 3rd and 8 throw to Gary Barnidge.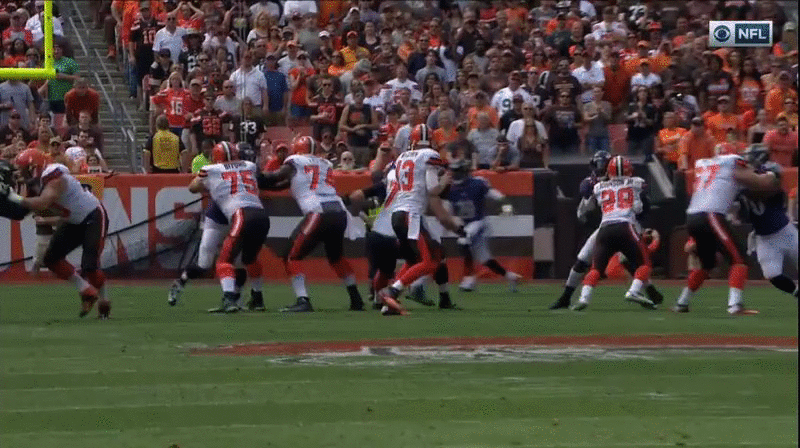 The injury was to his left, non-throwing shoulder. McCown fires his second touchdown to Corey Coleman on the following play. He went to the locker room after that but officially did not miss a play.
If he is out, he'll be replaced by third round pick Cody Kessler. Viewed as a developmental prospect, Kessler may have to start much earlier than ever anticipated.
McCown was already replacing Robert Griffin III, who also suffered an injury in the season opener against the Philadelphia Eagles. Griffin's chances of returning this season are unclear.
The Browns blew a 20-0 first quarter lead, falling to the Ravens 25-20. They're now 0-2 and sitting at the bottom of the AFC North. They'll travel to Miami and face off against the Dolphins Sunday afternoon. Their first meeting with Pittsburgh isn't for two more months. By then, Bernie Kosar may be their starter.