There are always parts of our opposing scouting reports I think back on when reviewing the tape during the week. It hit me again watching the Pittsburgh Steelers tear up the Cleveland Browns' defense vertically with splash play after splash play.
Here's what I wrote in the scouting report on them.
"Their secondary is primarily a man-free scheme. Lot of Cover One Robber with a safety taking away any crossing routes. A great role for a ballhawk like Gipson."
And that's what the Steelers got Sunday. Let's look at the coverages on some of the Steelers' big-gain plays.
The first one to Martavis Bryant. Browns show a two deep shell pre-snap but rotate their safety down with the other playing wide on the numbers, not even on the hash.
Bryant works off second-year corner Pierre Desir, swapping hips and gaining separation down the right sideline. All Desir can do is hope to make the tackle which luckily for him, he does.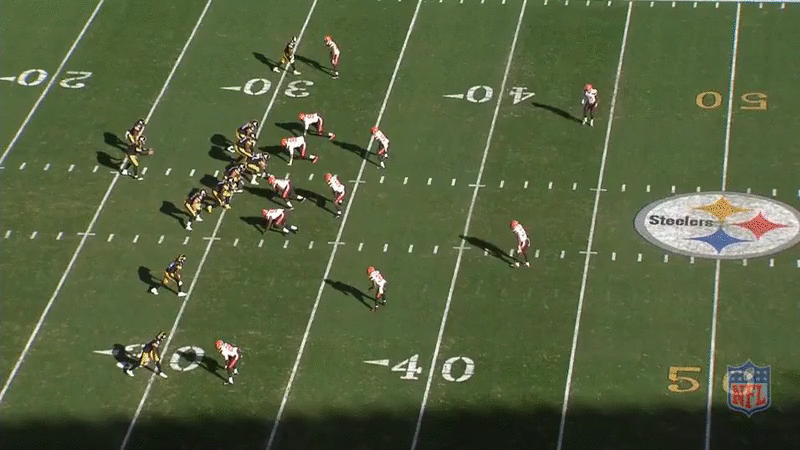 The next is back to Bryant, his 64 yard completion-turned-fumble. Again, the Browns rotate their safety, buzzing the free safety into the flat. The strong safety is held by the threat of #2 vertical and can't get off the hash in time to defend the sideline, a tough spot in general to be in. Bryant burns rookie corner Charles Gaines, who missed most of the year with injury, and there's no way the safety can make a play on the catch point.
Our next example comes on a 3rd and 12 in the third quarter. For the life of me, I can't figure out why the Browns are playing single high coverage in an obvious passing down. But they do and the Steelers take advantage. With the benefit of the Browns' offsides, Ben Roethlisberger throws the opposite way of the single high safety to Antonio Brown down the right sideline. The pass is incomplete but Cleveland is flagged for pass interference, a gain of 39 yards and a first down.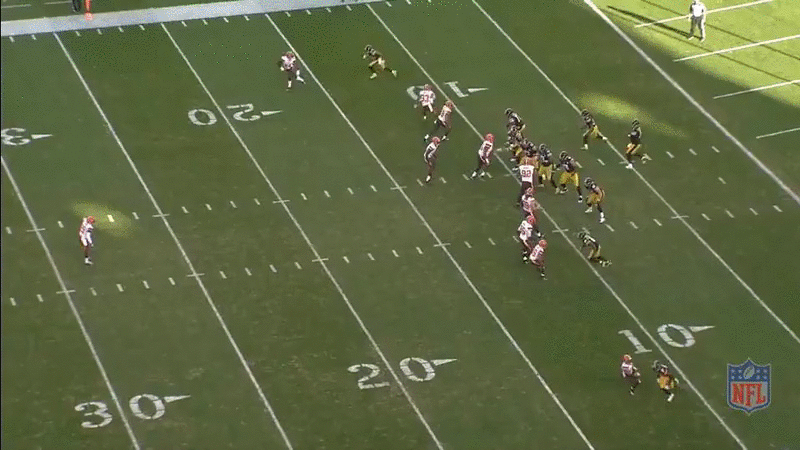 Finally, a play I touched on in my game rewind. AB's dagger touchdown. Cover 0 here, no safety help at all. Straight man versus the Steelers' empty set, which forces the Browns' defense to declare its coverage. AB is matched up on a 4th string corner, beats him with ease on the slant because of the cushion, and with no safety, you know it's a touchdown as soon as he grabs the ball.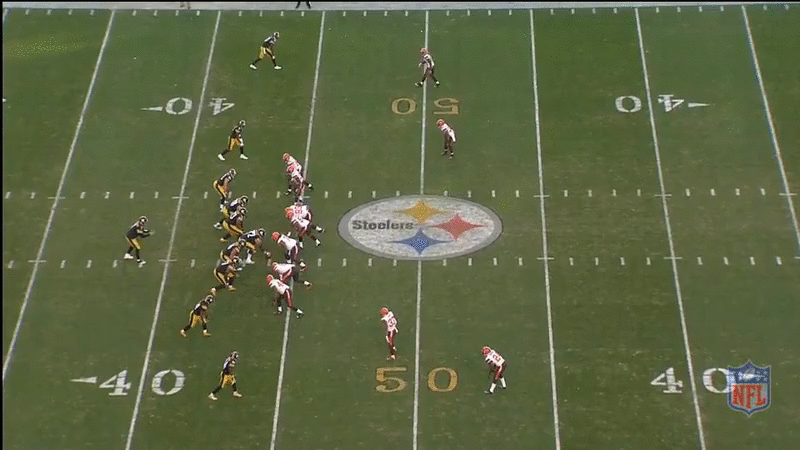 Shame on the Browns for possibly the worst gameplan ever with a depleted secondary versus a high-octane Steelers' offense. But good on the Steelers for taking advantage and going back to the well of the vertical threat. Individually and schematically, the Browns did jack to try and stop it. And the Steelers rightfully crushed them.