Mewelde Moore is slowly recovering from his hamstring injury and was able to participate in individual drills on Tuesday, however, he will not play in Saturday's preseason game against the Washington Redskins.
Players\' union chief, DeMaurice Smith, is starting to warn players that they need to be saving their money as a lockout might be coming if a new CBA is not reached.
Steelers instant-lottery tickets now on sale. I got to get me some of these for my collection.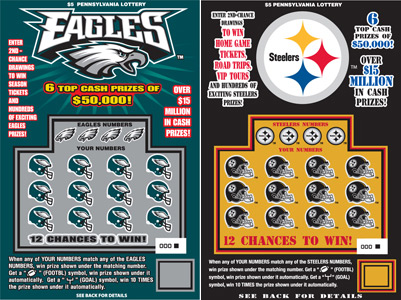 [phpbay]steelers lottery tickets, 3, "", ""[/phpbay]
Offensive guard Trai Essex, seems to be fitting in well at right guard and offensive line coach Larry Zierlein said he graded out good in the first pre season game versus the Arizona Cardinals.
The Steelers starters are expected to play about 1 quarter on Saturday night versus Washington.
The Shaq vs Ben ratings were pretty good according to an ABC press release. In Total Viewers and Adults 18-49, "Shaq VS" produced ABC\'s strongest summer numbers in the hour with regular programming in more than 1 year.