As we have been for several years now, we'll break down the Pittsburgh Steelers' opponent each week, telling you what to expect from a scheme and individual standpoint. Nick Farabaugh and I will cover the opposing team's offense. I will focus on scheme, Nick on the players.
Today, revisiting the Baltimore Ravens' defense.
Alex's Scheme Report
Ravens' Run Defense
Similar to Pittsburgh, really. A stout group overall but statistically not the strongest and has its moments of leakiness. Opponents are averaging 4.4 yards per carry, placing the Ravens' 20th in football. They do a good job not allowing the big play, no doubt thanks to stellar safety play that plugs a lot of holes, giving up just 33 runs of 10+ yards. That's the same as Pittsburgh and tied for fourth fewest in the league.
Resting select starters includes NT Brandon Williams, who will sit out. He was injured earlier in the year and the run defense suffered. In a Week 4 matchup he sat out, the Cleveland Browns rushed for 193 yards in a 40-25 Ravens' loss, their ugliest defeat of the season. So that bodes well for Benny Snell and company Sunday.
Rarely do we talk about DBs in this section, much less cornerbacks. But Marlon Humphrey is worth mentioning. He has 62 tackles this year, tied 12th most among all CBs, the same number as Joe Haden. 16 of those tackles have come against the run so he's active there, something you don't see among a lot of outside CBs. Haden, if you're wondering, does have more run tackles (23).
Even without Williams, they have a big, physical group, including NT Michael Pierce. Won't be an easy group to make inroads with in the run game. Rarely are they out of their gap or fooled by misdirection and window dressing.
Some other general defensive stats. They are #3 in the league in points per game allowed. More impressively, they've allowed 21 or fewer points in ten straight games, the only defense this year to do so. In fact, the last team to do it in ten straight games over one season are the 2011 San Francisco 49ers. Pittsburgh's "limp to the finish line" offense isn't likely to break that streak.
They are #12 on third down (36.8%) but really impressive with their red zone D, third best in football at 47.6%. Pittsburgh comes in with the league's worst red zone offense, finding the end zone 34% of the time.
Ravens' Pass Defense
35 sacks as a unit. Matthew Judon leads the group with 8.5. Tyus Bowser has five and no one else has more than three. Judon is their #1 front seven threat and leads the team in the following categories: QB hits, TFL, forced fumbles, and sacks.
But pressure is coming from a variety of places. No one blitzes more than DC Wink Martindale. Baltimore is blitzing an absurd amount, 54%. The next closest is Tampa Bay at 44% and no one else touches even 40. Pittsburgh by comparison blitzes at 36%.
Trusting their bolstered secondary, they are running a ton of Cover 0, mainly on third down, which are six man pressures to stress protections, especially against empty. Straight man coverage, no safety help, but there's enough talent in the secondary to cover.
Will be interesting if they have the same mentality with some of their backups in. FS Earl Thomas won't play.
Baltimore has allowed 46 passes of 20+ yards, tied for 12th fewest in the league. They simply don't allow many chunk plays and will pressure you into plenty of mistakes.
Nick's Individual Report
With the Ravens having a meaningless game this week in terms of literally everything, the Steelers will see a slightly stripped-down version of the Ravens defense with Brandon Williams and Earl Thomas all sitting this week. I also do question how much we see of guys like Matt Judon and Marlon Humphrey, but for now, I'll go through this analysis as if the Steelers will see those guys for the majority of the game. 
Starting on the defensive line is a rotation of guys that have helped propel the Ravens up the board, with Michael Pierce being a key player and run stopper in the middle of that defense. His ability to control the line and stack and shed blocks is a big reason why the Ravens are a great run defense. Domata Peko is another key piece that often rotates in with Pierce and should heavy playing time. He has been a solid stalwart in the AFC North for a while now due to his power, leadership, and motor. He has been a solid depth player this year.
Chris Wormley has some serious length and strength at the point of attack, but he has not done much in terms of the pass rush thus far. He just does not have the hand usage or get off for it. Rookie Jaylon Ferguson is a poor athlete who does have a great first step, but he is a very polished player with good hand usage and some power in his game. Still, he is limited due to his lack of bend and athleticism. Tyus Bowser has played some pass rusher and off-ball linebacker this year and has racked up five sacks. The Ravens like to use Bowser on stunts due to his pass rush chops with some violent hand usage to his name.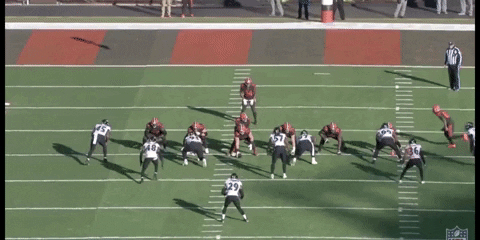 Still, the aforementioned Matthew Judon is absolutely a stud off the edge for Baltimore and he will get paid handsomely this offseason and rightfully so. Judon has an excellent pass rush plan and football IQ and does it all. He has good run fits, a great get off, and the ability to bull rush still in addition to good counters and bend. Judon is one of the better pass rushers in the league and will be a challenge to slow down.
The middle linebacker situation is led by Patrick Onwuasor, who I expected to take a bigger leap this year but he has tapered off to an extent. He still has the smarts and range to make an impact on the game and be around the football, but he has not evolved in coverage or as a pure tackler. Still, he is a solid player. Josh Bynes has gotten a lot of coverage snaps this year and has logged himself two interceptions thus far on the year. That is what he does when he slides in at weakside linebacker.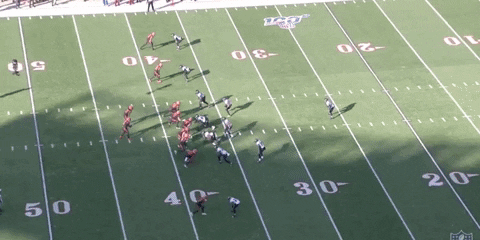 Still, former Steelers linebacker L.J. Fort has been great since heading over the Baltimore from Philadelphia. Fort's athleticism and coverage chops have shown up in Baltimore. Of course, he has flown to the ball all season since his snap count has risen. He had an interception last week and he looks to continue those ways this week in a revenge game. He is one of the ones that got away. 
Without Earl Thomas starting on the back end, Brayden Trawick will likely get the start. There is not much film on Trawick, although he does have good range. But still, the Steelers may look to attack him if they can get him alone on the back end. Anthony Levine will also see his snap count rise. The veteran is still a very solid box defender but does not have the athleticism he used to have. Chuck Clark is a missile who plays with a lot of passion. He jaws at guys a lot, but he also just flies around the field with reckless abandon at times. Sometimes, that means he misses a tackle or blows an assignment, though. At cornerback, Marcus Peters has been a playmaker and a game-changer in the man coverage based scheme of the Ravens. Brandon Carr and Jimmy Smith continue to play at high levels even after injuries and age have started to creep in, but long speed is a concern with them. So, that means crossers and other things to stress their speed could be something to look for this week.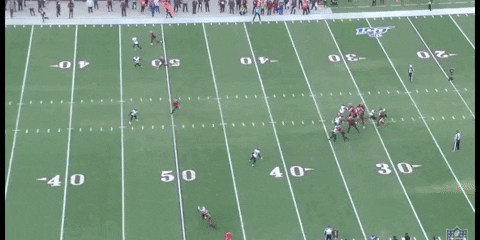 Of course, Marlon Humphrey is the main guy in Baltimore. As one of the best cornerbacks in the league, Humphrey is a top-five pure press man coverage cornerback in the NFL. He shuts down guys week in and week out with his ball skills and footwork. He has good physicality too, but he has been boxed out by similarly big and physical guys, so perhaps JuJu Smith-Schuster can win some jump balls this week if given the chance.