As we have been for several years now, we'll break down the Pittsburgh Steelers' opponent each week, telling you what to expect from a scheme and individual standpoint. Nick Farabaugh and I will cover the opposing team's offense. I will focus on scheme, Nick on the players.
Today, breaking down the New York Jets' defense.
Alex's Scheme Report
Jets Run Defense
Believe it or not, this is the NFL's #1 run defense, even after allowing 200+ to the Baltimore Ravens in a blowout loss last Thursday. Sure wouldn't have been my first (or second, or third) guess without looking up the stats. But teams have averaged just 3.3 YPC running the football against the Jets' front.
It's not because they have any one standout player. They're just a physical, intense bunch. One reason though they've done so well? They don't miss tackles. Only 80 through 14 games, the fourth best mark in football. When you don't miss tackles, you don't allow yards after contact, you keep those averages down.
They do a nice job of playing with a lot of physicality and are aggressive with their run blitzes. Like here.
As a unit, they have allowed just 32 runs of 10+ yards, tied for 7th best in football. Sturdy, solid group. If there's a way to attack them, they're softer on the edges than the interior. Sometimes that's based off alignment. Check it out here. DE aligned as the 5T, inside shade of the TE. Lets the TE seal him and the back gets the edge.
Some other stats. They've actually been keeping the score down for this most recent quarter. Allowed 22 or fewer points in four of five games. They're less sparkling, however, on 3rd down (41.4% – 21st) and when it comes to red zone defense (57.8% – 18th).
One other point about this team. Steelers have been hit hard with injuries at critical positions so I know they're not shedding any tears for the Jets, but New York has a whopping 18 players on IR. Some of that are end-of-season stashes since they're out of the playoffs but that's a crazy high number. By comparison, the Steelers have only eight players on IR.
Jets Pass Defense
First things first. Gregg Williams is going to get after Devlin Hodges and the Steelers' protection schemes. New York ranks fifth in football and tied for 6th in QB knockdown rate, according to Pro Football Reference. Jets don't have a highly successful pass rush, only 30 sacks, but Williams is going to test and stress Pittsburgh's pass protection. No doubt about it.
Can't talk about their pass defense without discussing Jamal Adams, expected to return this weekend after missing a few weeks with a foot injury. Despite playing in just 12 games this season, he leads or is tied for the team lead in: tackles, forces fumbles, and is second in sacks. That last one is especially crazy. Adams has 6.5 sacks this season, most by any DB in football. That figure is tied for the 4th most by any DB since sacks became official in 1982. The record is eight, set by Adrian Wilson, and I have a feeling they're going to try to get Adams to at least tie that record over the final two games. Don't have much else to play for.
Their defense has intercepted just eight passes this season. Only LB Neville Hewitt has more than one pick. He's nabbed two of them. They've allowed 45 passes of 20+ yards, tied for 18th in football.
Schematically, you get a lot of Cover 2/Tampa 2 on early downs. Two deep shell with the MIKE linebacker getting depth and carrying the seams, which effectively turns it into a three deep look. Can be taken advantage of when you move WRs inside to the slot. LB on a 4.3 wideout here and the Ravens draw PI for a huge play and eventual TD.
If the Steelers want to come out in empty, I'd be careful. Jets like to check to nickel blitzes without a back to pick it up, or when the back is aligned away (shown below), similar to what the Bills did last weekend. Run a stunt with the blitz side to keep the RT's eyes down.
Nick's Individual Report
The Jets have been a defense that has undeniably struggled this entire season to really get it going. Whether that has been through the turmoil with star safety Jamal Adams or the key injuries in the middle to Avery Williamson, C.J. Mosley, and Blake Cashman, this is a group that has experienced a ton of turnover. And as such, this is not a defense that was what it was at the beginning of the season. Still, they are a gritty group that really toughs it out throughout every game, even if the names are far from the flashy type that this defense may have had to begin the year.
After the trade of Leonard Williams, the Jets had a good bit of snaps to fill on the interior of this defensive line. Steve McLendon and Nathan Shepherd have stepped into a lot of those snaps. McLendon is a former Steeler and thus fans are likely very familiar with him. He has had a lot of mobility sapped by injuries and just age in general. He still is a nice run stopper in the middle of the defense with the ability to control the line of scrimmage. Shepherd, on the other hand, has some serious pep in his step. He is explosive and strong, but still is learning how to use his hands and formulate a pass rush plan effectively. Henry Anderson has been a mainstay on that line for a while now. If you looked up solid in a dictionary, there is a good chance Anderson pops up. Good athleticism combined with violent hands and a vast arsenal of moves means Anderson is a threat in the middle. At Outside Linebacker, Jordan Jenkins is getting his fair share of snaps. He has had issues pass-rushing this year and he is more of a power guy instead of using burst and bend to win. Still, he does a solid job of setting the edge and having a high motor. Tarell Basham has gotten more snaps recently and has absolutely stood out. He is long, twitchy, and has good athleticism in space. They have pushed him off-ball a bit on tape as well. He's done quite well for himself in his opportunities.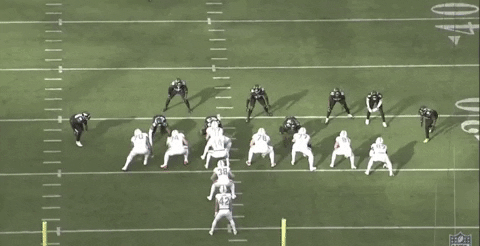 Rookie Quinnen Williams was rated by some as the best player in last year's draft period. He is still transitioning to the NFL, but Williams has shown off his freakish athleticism and ability to win fast when he puts everything together. His burst and range from the interior are pretty crazy.
After being riddled with injuries this Jets linebacker unit has done its best to do put some patchwork together to make this all work. Neville Hewitt and Paul Worrilow have been two of the guys who have gotten some snaps back there along with Basham. Worrilow was a standout in Atlanta, but injuries have taken their toll and sapped his athleticism and range. He is a coverage liability even though he is a solid tackler and has good instincts. Hewitt sets the tone for the defense. He is not all that athletic, but he is a thumper who plays with a ton of energy. It is fun to watch him give impassioned pre-game speeches and play with so much intensity out there on the field. Brandon Copeland has also seen some snaps here in the middle. He has more juice than Hewitt or Worrilow but has been shaky as a tackler in space and that has been his demise. 
James Burgess was elevated off of the practice squad earlier this year after the slew of injuries to the linebacker corps. He has been rough. Yes, he is a fine run defender, but he has done all that much in coverage except being picked on game after game. The Jets have been searching for other options aside from Burgess and as such his snap count has fallen recently.
The secondary is a bit of a weird story. Darryl Roberts and Nate Hairston are your starters at cornerback. Roberts has some really nice flashes. He has even worked back into strong safety with Jamal Adams out. Roberts loves to lay the boom and he is a great tackler in run support, but he has a massive ball tracking issue. He also seems to be involved in a weird amount of miscommunications. Hairston has worked both outside and in the slot since coming over from the Colts. Hairston is physical and a playmaker with his fluidity. He is a fun player that is rather underrated if you had to ask me. Brian Poole has gotten a lot of playing time back there recently as well. He has been decent when he has played but is prone to getting beat deep. The biggest surprise still has to be Blessaun Austin, though. He has truly been solid. Sure, he has been a little grabby, but for an undrafted free agent rookie, he has been sticky in coverage and has good ball skills. Marcus Maye is the free safety and while he has not had the flashy take off to the start of his career like he would have wanted, he has been solid this year. Maye has good range, it is all just a matter of making open-field tackles for him.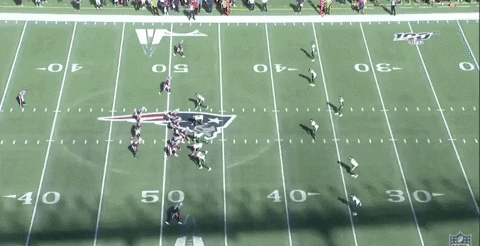 The leader of the defense is Jamal Adams. Adams has been injured and had trade rumors swirling about him earlier this year. When healthy, Adams is simply one of the best safeties in the league. He has great instincts, athleticism, and ball skills. Should he suit up, Devlin Hodges will have to be wary of him.