When the Steelers had an assortment of injuries back in Week 12, they scoured the land, both free agency and practice squads, to try and find an adequate running back that could add some depth and it would even be ideal if that running back could be a kick returner too. In order to do that, they turned to former Bears running back Kerrith Whyte, a 5'10" rookie, seventh-round draft pick that had seen only preseason action. Coming in, Whyte would be the kick returner and part of the rotation of running backs that the Steelers wanted to use with James Conner hurt. All Steelers analysts and fans knew based off of Whyte's tape that he had great speed, but could he absolutely do anything with that speed? 
And now, we are in Week 17, and a few games into Whyte's tenure with the Steelers and I have seen enough to say that I have become a fan of Whyte's over these past few weeks. It is not only that he knows how to use that speed and combine it with good vision and elusiveness, but the thing that I love is how he runs with the football. And it was all on showcase against the Jets. Whyte is a 5'10", 204 lb running back, but he runs so tough to grind out yards and the type of intensity and toughness he runs with is just infectious.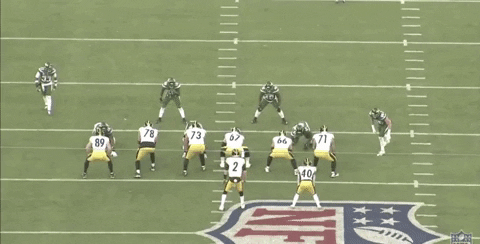 This is a classic sweep play that the Steelers love to use with Whyte to get him open into space. David DeCastro is sent on a pull and while he does get there, Vance McDonald is still getting beat off the edge with contain and because of Jamal Adams crashing down, the edge defender can come free and make the play. So, this is a nice job of cutting this up and getting as much as he could. But still, I am impressed by how grinds out as many yards as he can here. It is such a minimal gain, but grinding out those yards is huge. Every yard counts and Whyte always seems to be going and falling forward.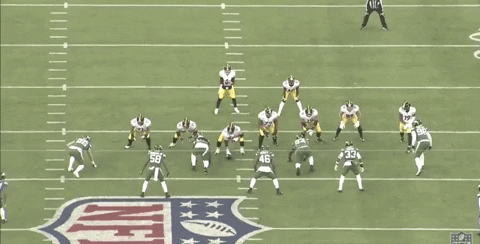 This is a similar play by Whyte to last one, but he is able to utilize his burst here to get a few yards than the last one. His athleticism is a big part of why he is so productive and can get so many positive yards. But here again, he is fighting tooth and nail for every inch he can get and even ends up getting about two yards extra from this fight due to forward progress. Great stuff from him. And this attitude is why I am a fan of his.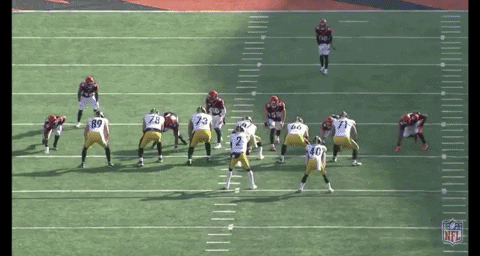 And with all the good he does, even there are hard-earned four or five-yard carries, he can break big play like this at times with his big-play abilities due to his burst and speed that no one else in the backfield as at this time. And it is part of the reason why I would love to see him get more carries in open space on screens. He does a great job to slow his footwork and put his foot on the brakes a little bit to show patience and let DeCastro get out in front of him and get the block. Even the more impressive thing might be the way he lowers his shoulder into this Bengals defender. I love that mentality.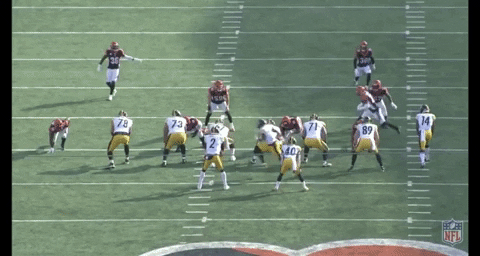 His processing on these carries is phenomenal. He scans quickly and just hits the correct hole with a head of steam and impressive burst. And again at the end of the play, he continues to fight and try to gain more yards after making the correct reads. He never goes down easily. The Steelers went to the Bears practice squad to try and find the solution to the wounded backfield, and they did that in Whyte. They have a keeper in him.